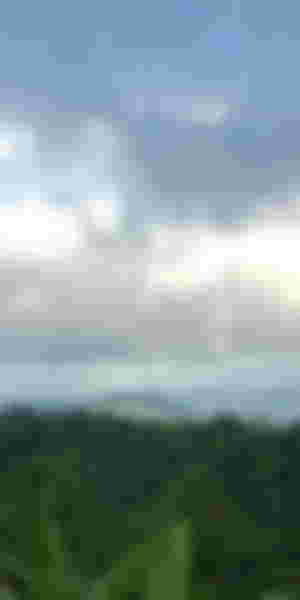 BEFORE TAAL VOLCANO ERUPTED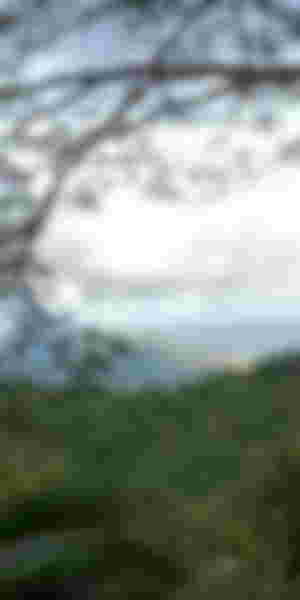 Who can say that this beautiful scene suddenly erupted last year of January 2020.The greener nature now became bald and full of ashes.Do you think theres a chance to get over again our green nature Taal Volcano.
On that time we are celebrating our barrio fiesta.Here are some photos.I am with my sister's.The young girl on the middle was my eldest daughter.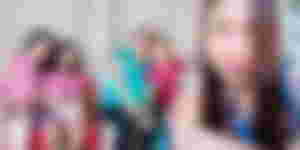 The food that we prepared is already done.I have a lot of visitors.My friends and families.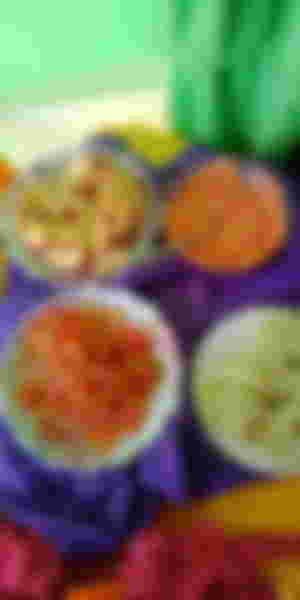 It was a nice day before.We are all happy celebrating fiesta but....suddenly...
Unexpectedly...on noon time,the Taal volcano started to erupt. We have no idea that time that the Vulcan is on high level alert.We were shocked when we open our Facebook messenger the news regarding Vulcan is on high risk level.At first were not worried.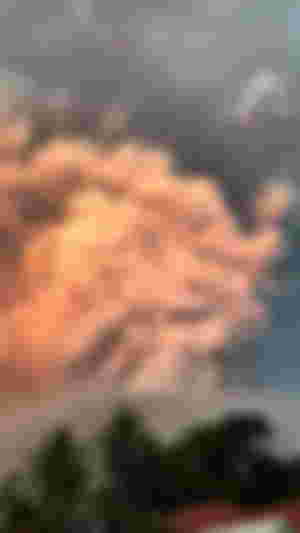 Actually,we are all amazed on that time.The people are looking up on the sky.We were all watching the view of transformation of clouds.It becomes big and big.As time pass,the ashfall start spreading near in our area.Some visitors neighbors are panic.They went their home fast. Some are preparing their things.They don't know what should do.They thinking what's their next plan.But I and my family are still at home.
Were continue chatting of whats going on.Our topic is about Taal volcano eruption at last long time ago.
"Do you had same experience Lola of Vulcan Taal eruption today with your experience of last long decade eruption"?I asked her.And she said "Not really like this Apo,my experience is theres a rainfall stone unlike today there's no stone,but look up! the ashes is much more and big unlike lastly" Lola said.
We were not afraid because it was an ordinary day for us.We were thinking it's just like the rain or storm that ordinary things happen.The sky start darker.Then we notice up the sky,there is a thunder but no rain.The thunders is covered of ashfall. They mixed and reunites.What a wonder scenery!I was really amaze huh.The creature is very unique.It was new to me,new to us.We didn't expect as this new generation,we can experience this kind of disaster.At first we are all amazed.Were not feeling afraid because earlier it was a normal day.We were continue viewing the sky.The clouds changed in color from white to redish dark.The size changes too.It become more bigger means the Vulcan status is on danger level.
Suddenly when the night begin,I think it was 6pm the earthquake start moving.From slow to intensity moving of quakes.We felt scared.The earthquake became faster and faster.We started to be panic.In every moves,I feel headache because earthquake doesn't stops.All things are shaking.We felt like a swaying cradle.Our home start shaking.
"Hurry kids outside " I shout.For their safety much better they stay outside while I and my husband's is still inside.We are packing our important things.We are all scared and panic.
After packing we decided to go on my mother laws home.Shes our neighbor also.There we gathered.We were thinking where we were going while some people already outside on the road.Many people had passed already going to evacuations.Theres also a rescue team.The quake was still going on.We couldn't do anything.We are shouting because of our fear.We also prayed hoping that was not to be our end.Due to continous shaking of earth from the volcano,our whole family has decided to leave as well.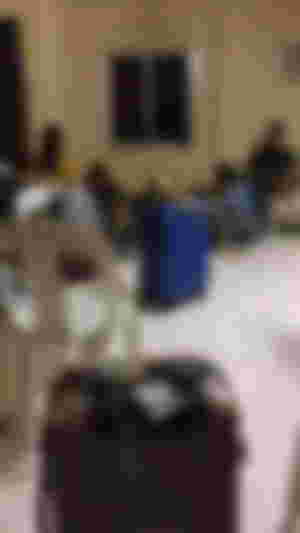 And here we are in our first destination.We are thankful on the local of Sta Tereseta.They help us to stay for a while.This place is slight far in our hometown.This is a barangay hall and theres a court.The building is exactly with our family.In down area there's an office.Theres a two rooms also.Then upstairs the second floor there's a three rooms.In this area at second floor our whole family stays and rests.
We stay there within three days.This is our life here as evacuates.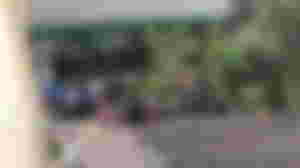 The local gave us lugaw and water to alleviate our hunger.For somehow our sadness relieved for a while..Although we were still worried about our animals,equipment and house that we left.We were praying that all things wouldn't be destroyed or gone until we came back.
Within three days of staying at Sta Tereseta,our boys still visiting our hometown even do it was on danger status.They need to get back there because of our animals.Animals needs to be care and feeds.They need to be survived because it was our source of income.On second day,the status of vulcan is still active.The intensity is higher.Phivocs announced that we need to be carefull of aftershocks.
At second day,aftershock happens.Even at the Sta Tereseta that we stay for a while is also affected.The intensity of Vulcan is higher.The people there needs to evacuates also.At moment when we are having rest at the top of building we feel shock again,the building started shaking.From slow to fast.We will panic again.We were still praying hoping this quakes stops as soon as possible.We felt trauma specially our kids they are so much fear.
Then at third day we were transfer in Quezon province,a place that surely safe for us .It was far away in Batangas.My brother in law's wife offer this place.We were also prioritize the safety of the kids.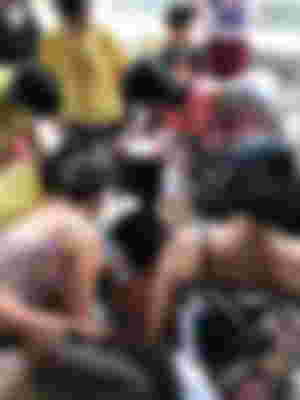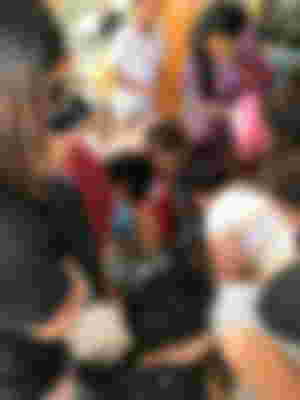 Our life in Quezon
We are all happy collecting relief clothes gather from other people.We were picking which one can fits to us.God is good all the time even we suffer the disaster,he's always there for us.He used other people to help us.On this case our family reunited.We got a bonding.We are all together from sadness to happiest moment.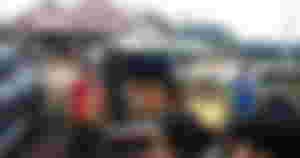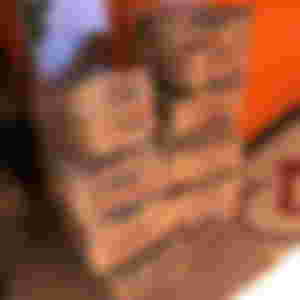 The relief goods is plenty.Theres a relief goods coming from DSWD.Others is from private person.They not selfish to share their things.We are still blessed behind of our problems there was a generous people who gave their help to us.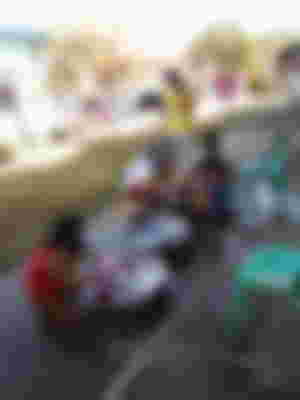 The youths learned to wash their own clothes.We learned a lot of things in our situation.Our family become more closer.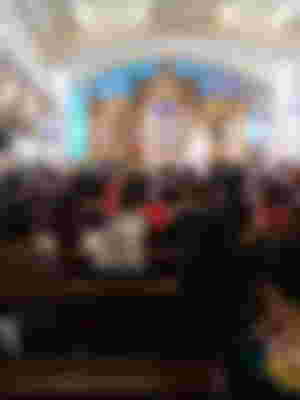 We went to church.We are praying our normal lives,that our left things in Batangas is still in good condition.We prayed also that we came back again in our home.We are thankful and grateful to God that we were still alive.We are still lucky and blessed.God is always good.Praise him.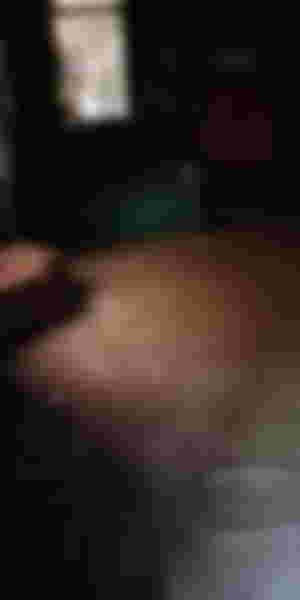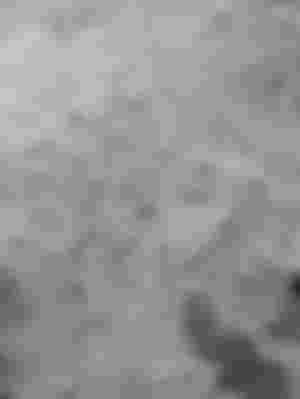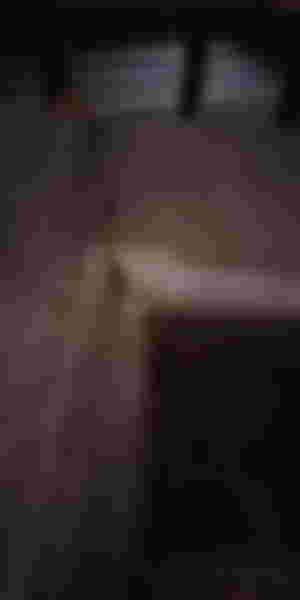 After two months,we got home.This was a souvenir of earthquakes of Vulcan Taal.The land is full of ashes like a dessert.If you go inside of house there's a lot of ashfall also.It takes a month before we got clean of our home and sorroundings.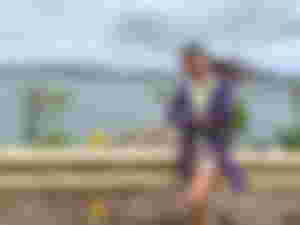 Now this is a new view of our beloved Taal lake.It was taken this year of January.One year ago of Vulcan eruption.The greener nature became whiter because of the ash fall.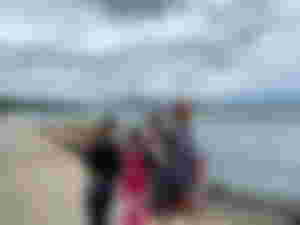 My family picture at first anniversary of Taal volcano eruption.The road side had damage remembering the cause of Taal volcano eruption.Now we can say that we were the survivor of this nature.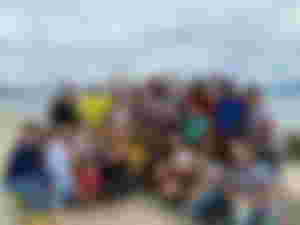 Lastly picture together my law's family.We were glad to viewing again our beloved Taal Volcano.After of one year eruption that happens still we stand and alive.Thankful to God that he just gave us trials of nature.
The thing that I learned is...
"Don't abuse the nature.We should be the one who protect and care of this nature specially the lakes and forests which is one of the source of income.
This is my unforgettable experience that I will never forget..
Gellihernz✨