I want to talk my mind to anyone that can relate and flow with it. I want you all to put yourselves in my shoe and know how I feel every blessed day and tell me why I deserved all these and why they are after my life.
Sometimes it feels like success is like a trap and sometimes it feels like people don't understand because the pressure is plenty and the expectation is high. Even my day one guys that are supposed to get my back are those fighting me. It comes to the conclusion that everyone has their opinion and I also have to live my life. It is that time I discover that those that are supposed to help me in order to level up my game/hustle are those that are backbiting about me. They don't understand the stress and difficulties I also go through before I could get to where I am. Several meetings I have to attend to,several people I will have to meet and discuss with and also render assistance to but many don't understand. They think seeing me on television station or see me performed on stage is all I do just to get money. They have forgotten there is what we called behind the scene,just like one of the articles I wrote a few weeks back,click here to read about it. I only put up a smiling face so as to make my fans feel all is well and reduce their usual rant on my life.
I don't know if it is a crime to be a superstar or to be successful in life,they tend to monitor all my movement and all of my social account on all platforms. Is not because they care about me, but because they are looking out for that little mistake that I can do so as to carry out their usual rant on all platforms. They talk about me negatively when I am not there but smile at me when I am closer to them or having conversation with them. All this makes me cry in my closet and makes me feel I should kill myself but,NO,I can't because I have a long way to go and the reward ahead of me is greater and can't be comprehended.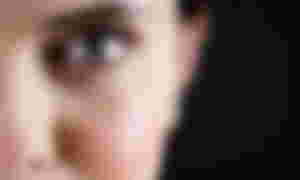 Is not pride or ego,sometimes I have to change my mind or stay behind because sometimes I won't have the option to say NO. All that they say is what I have to do coz if I don't, they will say I am proud but to avoid this, I stay behind most of the time. Sometimes I just have to pour water on my head to cool it off so that all the pressure on me won't drive me insane.
What they don't know is that we are all both hustling and trying to find ends meet. They think I don't have problems like them,but I want to ask them;
Am I an angel?

Am I immortal?

Am I a spirit?

Am I a monster?
And if at all, they think I am a robot,I am glad to tell them that robot too gets tired and needs to rest before executing another activity. Same thing applies to me,I am human like them,I get tired too and need a lot of rest😭😭😭😭😭😭 but they don't understand. All this pressure makes me even offend a lot of people that I am not supposed to at all because I am not in the right state of mind. If I see you on the street and I didn't greet you or say hi to you,I am sorry 🙏🙏🙏🙏 because I have a lot on my head.
This hustle and success can be overwhelming sometimes, please don't add your own to mine. I have a lot to reason too,please don't bother me with yours. I have my life to plan,I have my family to attend to,I have many personal things to do and improve myself too because if I did not move forward they will also be the one to criticise me and abuse me. They even tell it to my face that what have I done that other people have not done before,what is new about my success and what did I even have,all these statements weakens and discourages me sometimes. It looks as if I should give up on my dream. Sometimes my family members will call,even the enemies will call and I find it hard to know who is who. I get confused at some calls because they will keep telling me we have met,I am their friend,I am the one who they greeted at an event and we exchange contact,etc and this got me confused and am like OMG,why is all this happening to me? WHY ARE THEY AFTER MY LIFE?
All these are the problems most successful people face and that's why you hear cases of popular actor and actresses commiting suicide. They committed suicide all because the pressure on them and the expectations people are expecting from them as if they are God or one prophet. I decided to put myself in this case based on the type of person that I am even though am not a superstar yet,in one way or the other I am successful and people expect so much from me and I can't reach out to all.
What has your success bring on you? What are the pressures you go through as a successful person? Interact with me in the comment section,let's discuss.
13th,july 2021.