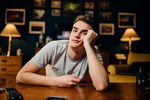 "If I am the one who carried the meat in the pot, I should not make it in life.""
"If I am the one who stole the pen, I should be rusticated at my university level.""
"If I am the one who stole the company's money, I should not make it again in life.""
All these words are those negative words so many have said to their lives and have caused a lot of destruction to their lives. So many things we have said to ourselves knowingly and unknowingly that are now standing against us and working against our destiny. I remember the story my dad told me about a man called Lagbaja. The story goes thus;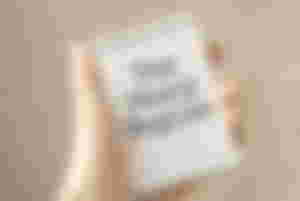 There is this young man whose from his childhood days has been known for lies and swears habits. This was permitted due to his lack of proper care from his parents. He was living with parents initially but because of their tight schedule with their work and businesses,they had to take him to his grandma to be living there permanently. His parents took their work and businesses as their first priority and didn't bother much about him. He started living with his grandma at the age of six in (6). He lies a lot and makes swears on it with negative swears that can be so destructive. All his bad attitude was brought to the ears of his grandma but no action was taken, all she said was he was still small,he would change. He continued in this attitude till he entered senior secondary school,where he has become so used to the bad attitude. Whenever he steals and he was caught,he will deny it and swear on his life that if he is the one who stole it,he should fail,he should fall sick,he should die. So many negative words that he does say whenever such a scene happens. All this continued till he entered university. He was popular known for his swears and curses, he did rain on himself over little things. Whenever an argument bursts out between him and his friends,he will start swearing and raining curses about his certificate, future and all.
All this went for years,he started working and he got married. Suddenly things started turning upside down for him. He was sacked from his working place. Days after the incident,his house got burnt along with his certificate. The interval has not passed for more than 3 days when he lost his first child again. All these bad events happened and didn't cease from there until he lost everything he had completely. He cried and cried to the point where he almost committed suicide, he was stopped by a prophet when he was about to. The prophet took him to his church where he explained all that he went through that led to his attempt to commit suicide. The prophet prayed for him and it was revealed to the prophet the root of his battle. It was revealed that he caused all that happened to him with his own very tongue. All that he has said to himself negatively is all that happened to him. He cursed himself, swear for himself and all this was piled up and worked against him and his destiny. It was after hearing this he wept bitterly and prayed to God for a way out.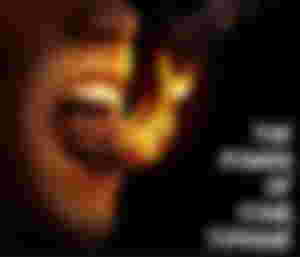 That was how the power of tongue was able to hold that young man called Lagbaja into captivity. What are those bad words we have said to ourselves and we just overlook it as if there is nothing to attach importance to? Hmm,we should be careful with our words and never underrate the power of tongue. The bible makes us understand that there is power in our tongue and we should always prophesy good things to our lives.
The funniest part of this thing is that those words we say jokingly like;
I am dead,how will I do this?

I am mad,how come I didn't think straight

I am crazy for not getting this right at first

I am stupid with what I just did
All this we say jokingly when we are among our friends and maybe you slightly made a mistake and you want to blame yourself in order for your friends not to abuse you,we now say it just to satisfy them. All these little words count and proper attention must be paid to them. We shouldn't take any word spoken from our mouth to someone or from someone to us with levity hands,we should learn to rebuke some negative words said to us and we shouldn't say any to people too.
Same way negative words have great impact in our lives is the same way positive words do also. We should learn to speak positive things to our lives,it sums up to affect us later in the future. There is this saying that " Adura o kin yara gba bi epe" meaning " prayer doesn't get a quick answer like that of curses". This is true because curses comes into action quickly compared to prayers which will take much time before we see it coming to pass. There are prayers that are answered immediately though,so,do have a mind to always prophesise something positive to your mind everyday.
I am sure you really learned a lot from it and from now on you will take a step of boldness to making it real.
Before I round up,i will like to share what happened yesterday. Yesterday was a surprise to me because the way the @TheRandomRewarder visited my post got my mouth open wide. Yesterday was one of my biggest wins on this platform, I never expected it that yesterday and am sure more is coming. I really appreciate it @TheRandomRewarder , I am encouraged to write more and be at my best.
Thanks to everyone supporting the little boy that I am, I really do appreciate you all and I can't trade you all love for me for groundnut☺️☺️☺️ 😘😘.
Bye for now.
9th July, 2021.