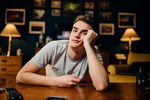 I know you are eager to read what I am about to write, which makes me happy to write and be at my best too. Nothing much though it was just all about how I spent my yesterday. Let's begin;
On Friday happened to be my friend's birthday and he decided to take us out yesterday, which was Saturday. We have been planning it days before his birthday comes in place about where to go and celebrate him. After so much deliberation we decided to go to Ikeja City Mall,is a popular mall in ikeja side where people do go to have fun with family and friends. We agreed to meet at the school gate by 12 noon because most of us stays off campus and some different hostel within the school environment. Despite we all agreed on 12,one of our friend still came late and he had to follow the second batch of uber ordered. I followed the uber ordered by the birthday boy with me was our third friend who we are in the same department together. We moved and got there and we first of all walked around searching for a better place to relax, after about ten minutes,we finally got one where I order for an energy drink because they don't have a soft drink. The birthday boy ordered heineken ( an alcoholic drink) and my third friend ordered for the same drink I did because we don't take alcohol. While relaxing,our other friends came and joined us,they are also three in number. They ordered for heineken too because they were chop life guys 🤣🤣🤣. Hmmm,does that mean the two of us don't like to chop life? No,but because we weren't brought up as such.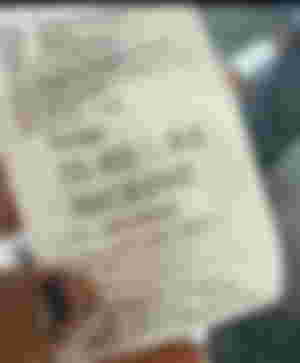 We spent like three (3) hours gisting and having fun while they ordered for another bottle of heineken,me and my second holy friend🤣🤣🤣 order for smirnoff which has 0.5% of alcohol in it,we drank it because it is not ideal to take two energy drinks a day and they don't have any other soft drinks that we can take. Anyway, that's by the way,we left that side after finishing our drink with the intention of playing game but we found out the place was filled with small children and had a big boy that we were,we had to leave for another thing. It was then we decided to buy drinks,chicken and chips,cake for the birthday boy and later land at a friend's house to continue the party. After we bought everything listed,we then order for a ride (uber) to leave for our friend's house and that's around 3pm in the afternoon,we entered it the same way we did when we were coming in the morning.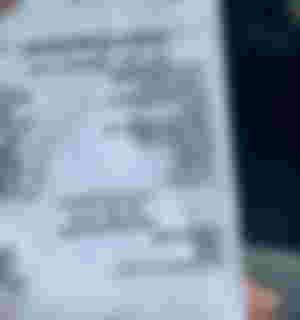 Unfortunately, something happened when we were going and what's that? We didn't get the address of the house we are going correctly so we try calling our friend to get the correct one but his number was not reachable. We tried calling the other two guys on the same ride with him but it was all the same. When we finally reached out to them,we were told the police people stopped them and searched them. They were thinking they were gee guys ( Yahoo boys). They searched them and found nothing,it was then the police asked them to settle them for the weekend,they did and left. So we all gathered together again in the house to play a football game (PES 4). We ate the chicken and chips while playing the game and we drank the drinks we bought also. The four of them drank their alcoholic drink as usual and me and my other friend drank our non- alcoholic wine. We had fun till around 6pm,when my friend who doesn't drink alcoholic drinks like me left for his church for rehearsal. All my friends got high (tipsy) on their drinks,even though they are still conscious of what's happening around them and still speaking normally but when they are walking they stagger slightly. I could not hold my laugh to myself with the way they were talking and staggering that I had to start laughing at them,they also burst into laughter because it was funny to them 🤣🤣🤣 after they had made mouth that they wouldn't allow themselves to be tipsy. We left the place at 7pm on dot for our hostels.
While we were on the ride,it was all fun all through because they kept saying things that were funny because of the state they were. We got back to school around 8pm and we left for our various hostels. I was so tired when I got to the room, I couldn't cook anything because of my tiredness but I ironed my clothes for the next day because I had to go to church very early the next day. I also polished my shoe and after that I slept without eating because I wasn't feeling hungry.
That was how I spent my Saturday. All the bills we spent weren't paid by the birthday boy alone, even though he had the highest amount of money in it. We all contributed the little we have. I was glad I wasn't left out too because of money. I was able to contribute based on the money I was able to earn on this platform.
I appreciate everyone for their upvotes and tips,without you guys I won't be able to participate my own part in the outing of yesterday. You guys are the best😘😘😘😘. I was also notified that my viewers had entered five hundred (500) also, I was happy when I saw this,you guys did it for me. God bless you all.
July 11th 2021.