I am sure you all must have been wandering the title I gave to the article,hahaha, it is what it is. I already told you guys I am a boy of great words that require deep thinking,so I think it is high time I started showing it.
We are all familiar with what life is,but I will give us a brief meaning.
"Life is the state that follows birth, and precedes death, is also meant a period of time." The period during which one is alive.
Many desire a life worthy of living, a life that can't be forgotten after they are gone. We all want to live that luxurious life where we are in control of everything. I also want it. I won't lie, but not everybody will be rich. We are always forgetting that aspect that says we all can't be the same. Is fine to work towards getting rich but don't go to an extent where you will regret the action you took in getting that richness. So many people venture into a lot of things in order to be rich and later they regret it. I would like us to be careful of all our doing. One of my recent articles says there are consequences for every choice we make, click here to read more on it.
Where am I heading my article to? Hmm,let it begin.
As cheap as spaghetti is here in Nigeria at the price of #250 ( in naira) which is 0.49 in US dollars, so many people can't afford it. I am not saying this to make jest of people who can't but I want us to learn from it. Hmm,are you still waiting for what life is with spaghetti? So many people want to live but they aren't given the opportunity to. Many were killed by unknown people, many were aborted during the time they were formed and many killed themselves due to one reason or the other.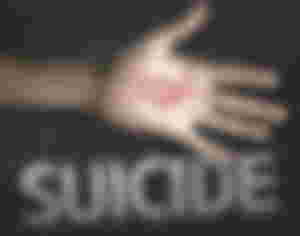 Always remember the life you are living worth living well because many want to live that life but are not able to, based on one of the reasons stated above. You only live once ( YOLO) but remember to live a life worth living where people will remember you for good and all the good things you have done.
Value your life because many never had the opportunity to get the life they wanted to. No matter the little your earnings can be,never underrate yourself or belittle yourself. Attach great value to your life,act important and play hard to get with your life so people can actually see the value of your life.
Some people look down on themselves because of they see what their friends have achieved and they think they can't do greater things than them and by that they look worthless and unappreciated to themselves which lead to them committing suicide. Don't be deceived by what people have achieved rather focus on how to upgrade your life too.
Before I drop my pen,I would like to ask you some questions to ponder on and feel free to comment on your answers in the comment section.
Are you part of those who look down on yourself?
Do you ever think suicide is the option?
Have you ever thought you worth the life you are living?
Have you placed value to your life before?
Always value your life, suicide is not an option.
Life is really like a spa,some can't get it. Many can't afford it. Think deeply about this,think around it,think in between it🤣🤣🤣🤣. Many deep words are still coming your way. WATCH OUT.
July 6th 2021.