There are new things happening to me right now,at first it was kept hidden but at some point people started noticing it because it could not be hidden any longer. The changes have been growing rapidly because I felt the first love again and is driving me crazy,hahaha,sorry for that word but it actually shows how I feel.
When I first fell in love,I really couldn't imagine how much I had missed while I hadn't met with him,because sometimes I just look at the wonderful thing he does and the care he showed towards me. Sometimes when I am down and I don't know what to do, I just look at his words which were written down and I feel revived and lively again. Sweet words that make me feel comfortable and energise for a lot of things ahead. I remember the day I was so down and felt like giving up,he came to me and talked to me with a warm voice,his words are encouraging,truthful,honest,calm and it gives hopes for a better day ahead. That day makes me love him more. There is something about him and those things are the qualities a man should have he is honest,truthful,helpful,gentle,meek,humble and easy going like a sheep. He is known to be the only one in my life in my area. My neighbours and friends knew him with me but never knew he possessed those qualities. They know me to be too fond of him and they know I don't joke with his matter,but something happened that makes us part ways for a long time,is not that long but because of my affection for him and the intimacy,it makes it looks like it was long. What happened was that;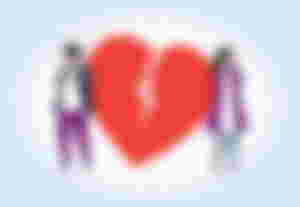 I was passing through a lot of difficulties and those times were really tough for me. I tried reaching out to him for help but I couldn't maybe because I took the difficulties to the mind neglecting the greater things he can do. I neglected his words of encouragement and doubted what he could do at that time because I thought he couldn't handle this one. So,because of that he didn't answer and left me alone. I decided not to talk to him and left him alone too. I deleted all my memories of him and went on my way. That's what caused our break up in the first place.
So it happened that I broke up with him and since then I noticed changes in me and it was obvious to the people around me too. They knew something was wrong and i knew my self. I was exposed to deadlier challenges and I just tried to manover my ways which caused me a lot of pain and regrets. The funniest part was that I tried falling in love with someone else but I was betrayed all because he is human. I went to cast all my care burden on him,tell him my secret forgetting he is human. I felt pained again and started having those old times feelings. What do I mean by those old times feelings, I mean those times I was with my first love,what we shared together,those words of encouragement,those personal times I had with him. I started missing him,suddenly, I started crying and weeping bitterly. All of a sudden, I saw someone who touched me from behind,the hands were soft and the touch was gentle and calm. I started questioning myself immediately that could it be him? Can he actually come for me? Why is he here again? All sorts of human thoughts were running through my mind but by the time i faced back to look at the person,guess who he was?It was my first love. I wanted to question him saying did he come to break my heart again or to mock me but I swallowed it all because i really miss him and remember the type of man he is. He hugged me as usual and I felt his warmness again, I was comfortable and I was revived again. I couldn't hold my tears at some point again because I know I have really missed a lot about him and I kept crying when he said something I can never forget in my life.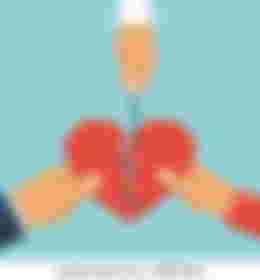 "He said during those days I was faced with challenges and battles that he was with me,that he was expecting me to trust in his words and believe strongly in him." By doing that, he would come to my aid and help me instead I was crying and making complaints. So he had no option then to look from afar.
I heard this and I was shocked,so I broke up with my first love because I was complaining and underrated his power to save. I wept the more on hearing this and told him I am sorry. He encouraged me with his words again and I feel revived and energised again like I did when I first fall in love with him. I was happy and my joy knew no bounds because I fell in love again with my first and only true love.
You must have been wondering who my true love is and what's his name. Is the story real for me because I am he and I fell in love with him? Does that mean I am g*y or what? Hmm,calm down,let me explain myself before you conclude with your Mind.
My true love is JESUS, the lord of lords,the beginning and the end, the father of the orphan,the king of kings,the owner of the universe. He was the one I fell in love with,he has all the attributes that I mentioned.
The human I fell in love with representing the person I refer to as a friend,it could be our parent too or anybody and that was why I was saying human. Our trust in any human is in vain and it will cause us heart breaks. Never should you trust anybody. Those challenges are those things we all are facing and think no one can save us,because of that we run to humans who can die at anytime. We all forget that there's nothing JESUS cannot do. "He will never give us any challenges that we cannot overcome," he will never do that because he is not human,he is GOD. Let us forget about our problems and stop complaining rather, we should focus on what GOD can do.
Move closer to God to make your way straight for you. I will drop my pen here and I pray you learn from what I have written. Remain blessed and happy Sunday.
Bye😘😘😘
I love you all.
3rd of July,2021.