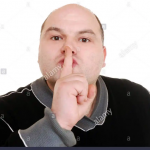 If you have ever worked under someone in an organization or anywhere before, then you probably must already have the knowledge of how bosses behave. They can be tormenting and disturbing even though few of them are nice. They naturally feel the urge to keep you suppressed so, you don't rise above them. Most of them feel very insecure and would do anything no matter how silly to feel secured, to always stay in control. When they observe the speed with which you are moving and doing well, they become afraid and at worst, they make to get you fired. All bosses are not like this but it is a general tendency that any one in the position of a boss could be.
If not everyone, most people wish to have a taste of what being a boss feels like. I also wished the same thing but I think I already did, I'm a boss. I had worked under people before and I know what it entails. I do take part time jobs after school hours in order to support my education. I know that my sponsors are trying their best but I'm just not the type that like being totally dependent. I don't even think anyone would want to remain totally dependent, we are born with the urge to struggle and make something out by ourselves, to support those who are supporting us. Because, if you think it through, those sponsoring you in whatever you're doing today is just Supporting you and wouldn't last a lifetime.
The means to becoming a boss is the big deal. You cannot just simply rise up from zero to heroe without help or backup from somewhere. To be an entrepreneur, you still need something, maybe a capital to start whatever business with. When you have the capital, you still need the right business idea to make things happen.
There are many opportunities attached with BCH that guarantee anyone to be their own boss. You just need to recognize them and use them. Being your own boss if I'm not mistaking means that, you have all the freedom to do whatever you like, be it in business or any other endeavor. You are not answerable to anyone and you make your own decisions especially when no one else is providing the fund but you.
You can start from scratch with BCH and have enough capital to start up a business and become your own boss. In the last few weeks, I have earned enough BCH that could be used to start up a small business. If I passionately start this business and stay through to the course, I would one day grow this business to a level where I would need to employ people and be their boss. But before that, let me tell you the freedom I'm presently enjoying.
It is very true that every employee works for the pay. No matter how lovely your job is without payment, it will go sour. That is to say, people endure their bosses because of the money. Now, I'm making that money without a boss. Yes, no boss. Simply write articles whenever the idea comes and publish it. The people that love it would Upvote it, I would also receive Upvotes from the RandomRewarder and the money will go straight into my wallet. This is not to brag but a thing to be proud of. You wouldn't find such an awesome opportunity anywhere else but within the BCH community. I don't have to be scold at for coming late and no one is envious of me. All I have to do, is to follow the rules just like I follow my personal rules every day. You Know, no good life without rules. This is why I consider myself as a boss and BCH made it possible.
Another way to become your own boss through BCH is by becoming a BCH merchant. You would not have to do with any superior and you will be the one in charge of your business.
You can be a BCH investor or mini trader and make money from there so, you would not have to depend on someone who would like to assume the position of a boss in your life.
Whether you are: a student, a house wife or an employee, BCH is an opportunity for you to be your own boss, earn extra income and become financially independent. Because with BCH, everyone is a boss!