It is difficult to control the food at this time of the year. But those who are more hungry, they can not do it. Many are under house arrest at the time of corona, so the demand for food is increasing out of boredom. He has gained weight by eating fast food and junk food. Due to which the immunity is decreasing, the danger is increasing. Experts have shown the way how to overcome this danger. Let's take a look.
According to an article published in the journal Obesity, 25 percent of the total calories in food come from protein, which reduces the tendency to eat the wrong food by about 60 percent. So make sure you have enough protein with every meal of the day.
Indian hormone expert Satinath Mukherjee said, "When you are very hungry, you become addicted to fried or processed food. So do not hold back hunger. If you get a little hungry, you will eat some healthy food
Research says that chewing gum reduces the addiction to sweet and salty foods. But it should be sugar-free. Otherwise the calories will increase. If there is a lack of water in the body, there is more hunger. So drink at least two and a half to three liters of water a day. Little by little, over and over again.

Addiction to fried or sweet foods can increase if you sleep less. Try to sleep well. If you ever get tired of less sleep, drink a cup or two of black tea or coffee without sugar.

Increased stress leads to an intense desire to eat glucose-rich foods. However, its duration is 3–5 minutes. If you can spend that time chatting, the danger will be less.
It is very important to know what to eat instead of what. For example, if you eat sugar substitute instead of sugar and think that you have managed to push high calories, in fact, it is just the opposite. Sugar glucose stimulates the brain, so eating sweets is satisfying. But the sugar substitute does not have glucose, so it is likely to remain unsatisfied even after eating.
The desire to eat sweets chased all day. In that persecution, a lot of counter-calories entered the body. That's why those who can't eat tea and coffee without sugar, are being told by experts to eat a little sugar instead of sugar substitute. The same goes for very obese people or diabetics. It has less desire to eat sweets throughout the day.
It has to be done in such a way that the desire to eat is satisfied and there is no harm to the body.
Eat healthy cashews, peanuts or walnuts instead of chips. If you don't mind, you can eat a little popcorn.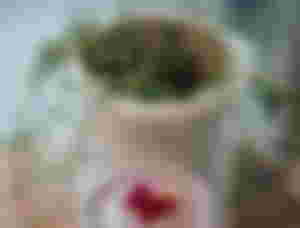 Try magnesium-rich almonds to get rid of chocolate addiction. If that doesn't work, eat dark chocolate with 80 percent coca instead of milk chocolate.
Eat fruit instead of candy or pastries. Eating raisins or dates will also work.