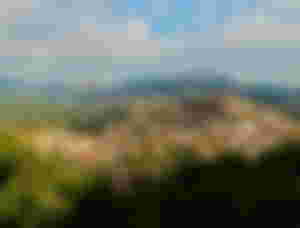 Arunima's busyness is increasing. Since going to work, you have to show great smartness to keep up with the times. The reality of life makes people much more patient. That's how Pinky works so hard. Five days busy with the lab. Working part time for two days off. A little leisure as if he could not look up. Sometimes when you come back from work, you can't find energy in your body. A very depressing depression eats away at me.
Meanwhile, the game of May in the air with the heat of nature. It's scorching hot all around. Again the sweet form of nature. The sun, on the other hand, is slanted. The body feels very uncomfortable. How to hold the head. Sometimes the pressure goes up. The presence of wind in the midst of intense sun also creates a kind of instability. Even then, how can the beauty of deep maya be obsessed all around. Such beauty fills the mind with strangely beautiful depression. The mind gets tired of searching. Find someone in secret. That will fill the tired mind with peace. Who will erase all the cries of the world with the hands of love. From soul to soul will become one in faith and belief. He can hold hands and embrace dreams. A handful of deep love can be plunged into the entire emptiness of the world. Where to find that person? In today's capitalist society, even in the midst of love, the dirty smell of capitalism can be found. It is a great sorrow to have a great mind in the middle of the heart. The human mind does not practice humanism. Everything is as simple as life. There is a heart to overcome that complexity and to be the companion of the soul, wherever you find it. A secret desire revolves in the mind. When loneliness comes, the world brings all the worries of the world with it.
In this direction, the outer sun is different from Hokkaido Island in May. Gradually the diagonal sun seeks to establish a permanent settlement in the sky. He wants to make his address more colorful in the fair of millions of colors in the sky. This dream of the sun is like the joy of spring in the life of the people of the land. Today we are going to have an afternoon chat at Pinky's house. Sonali said she will call and take him. Today is Saturday, Arunima's day off.
The restaurant manager sometimes takes a day off suddenly. If someone wants to work at night on days other than holidays. Arunima told the manager to spend some time with the Pinkies. Let's get this holiday this week. Meanwhile, Sonali has no news. He pressed the switch of the electric kettle and stood on the outside verandah. It's so hot all around. But the body is less sweaty. Mitali is like the wind blowing here with the heat. After a while the water in the kettle got hot and made coffee. Standing on the veranda with a mug of coffee, he closed his eyes on the street.
Dr. That guy named Papun is walking somewhere with a fat girl. Both of them look very lively. The chemistry of love between the two of you can be understood by looking at their inner feelings. Arunima thought to herself that the wife left in Bangladesh must be thinking that her husband is living a hard life abroad. Another woman is involved in this bipartisan nature of men. As soon as the coffee in hand was over, Sonali was seen standing on the street with her bicycle. He looked up with a sweet smile. Arunima asked Sonali, who was standing below, to come upstairs. Meanwhile, Arunima packed everything and hurried to Pinky's house with Sonali. The fun of cycling is different in spring and summer.
These Japanese just wander around. In and out of the country. Two Bangladeshi girls are cycling. Is it possible to enjoy such a lively life even in one's own country? The sky that makes the mind feel good in the afternoon seems to be much more entertaining. After a long journey together, Arunima's mind was racing about Dr. Papun. But Sonali couldn't say anything if she thought of anything. Again the curiosity could not be suppressed.
Suddenly Sonali spoke, "very quietly. No matter sister. "
Arunima said with a faint smile, "Hey nothing. Such a beautiful afternoon swallowed up everything inside the mind. "
Then the two laughed together. We started cycling together for some more time. Then Arunima lightly asked, "Well, is Dr. Papon somewhere on this side?"
Sonali stopped.
Then he said, "No, he lives in another area. You have to cross the Taiyohira river. But why? "
Arunima said, "Today I saw a gentleman with a girl. Very intimate. "
Sonali wanted to know, is the girl in good health?
Arunima replied, "Hmm. Pretty thick. Apparently the girl has a health problem. Often, thyroid or hormonal problems can lead to obesity. "
Sonali said, "Then that is the Indonesian girl."
Arunima said, "It looks a lot. "
Sonali said, "The girl looks beautiful. But for the physical appearance of many eyes. I don't understand Dr. Papon with this girl -. "
Arunima said, "Actually, maybe both of them are here so they are meeting the needs. "
Sonali said, "Many people do many things secretly. And that is a secret. The way he got along with the girl is a little different. "
Arunima wanted to know, "What is it like?"
Sonali said, "It is not a secret. Again, it is not acceptable in the society. "
Arunima wanted to know again, "Did anyone tell her anything?" Nobody wants to know anything? . "
Sonali said, "Actually, the Bangladeshi society is very strange. For one or two such people, the whole community is infamous. "
Arunima said, "I think there are two such people in all societies."
Sonali said, "He can only hide the girl he is living with. Social rules should be respected. "
Arunima said, "I don't think the girl will marry him either. How can people do such an injustice to a relationship? "
Sonali said, "Apu is right. I'm alone here too. It will take more time for my groom to come. But such thoughts never come to mind. "
Arunima said, "It is difficult for every human being to be alone. However, in this age of information technology, any complaint about communication is very ridiculous. It's the person's mental problem. "
Sonali said, Apu knows that if my groom had not supported me, I would not have been able to come this far. We talk every day. No one else will understand that we feel bad. But he also criticizes me. "
Arunima wanted to know, "What kind of criticism? "
Sonali said, "How can I live alone without a groom. Don't I have feelings? "
Arunima laughed. Then he said, "There are so many people here. This kind of criticism is really ridiculous. "
Sonali said, "What a complexity in the Bangladeshi community in all countries of the world. So many people do not maintain the community. Live like yourself. "
Arunima said, "I didn't know about the community for so long."
Sonali said, "I have come on my own. From home he said to find Bangladeshi society and stay with them. Life abroad. There is good and evil. "
Arunima said, "Do you think the community is very much needed to survive life abroad?"
Sonali said, "In fact, if there is unity, there is a need for community. The community plays a big role in bringing a country to the world. "
Arunima said, "But the role of people in the community should be beautiful. The most beautiful thing in the world comes from an educated society. "
Sonali said, "But you will see how everyone is busy with politics and competition in foreign lands as well as in the country itself." Very few people have a cooperative attitude. "
Arunima said, "Communities are formed to do something good for the people and the country. And if there is more to evil than good, then it is vital to give it up. "
Sonali said, "It's very true. There are two families here too. They spend less time in the community. Some people are busy with the lab all day. "
Arunima said, "They will do well. I came here to study. To do research. Not to do any politics or competition. I will do what I have to do for myself and the country. "
Sonali said, "Apu is saying this but the truth is that many of those who are giving time to the lab rather than the community are winning many prestigious awards. Their name is spreading in the international world. "
Arunima said, "I will mix if it is good. Otherwise I will avoid it. "
The two of them came near Pinky's house to talk. Suddenly Sonali stopped. Arunima looked at Sonali with curiosity.
Then Sonali said, "Apu has to go to Aion Shopping Mall." "
Arunima said, "I was thinking the same in my mind."
Sonali said, "It is also a matter here. When someone goes to someone's house, who brings what? Who went empty handed. Who has taken the precious fruit. Who bought the sale means less expensive things. Again, what kind of food was served in the car. Car cooking is good. There is also criticism that the car is not good. "
Arunima said, "I understand. Just express yourself all the time. "
Sonali said, "Ha ha ha that's right. "
Arunima said, "Not all people everywhere will have the same mentality. And that's normal. But it is wise to avoid it if you cannot adapt. "
Sonali said, "Apu cannot be avoided in all situations. Sometimes the person is very bad, but you have to be with the person in case of need. "
Arunima said, "Hmm. That's right. Everything happens because of the environment."
Sonali said, "Although it is difficult to adapt to everyone, there is a good side. There is a social balance. "
Arunima said, "The truth is. Life is about people and society. Because there is the issue of sociality, people are by the side of each other in danger." "
Sonali said, "You can't really think of life without people. That's why I am among people even if I endure good and evil."
Arunima immediately said, "Anyone who has the ability to endure good and evil can enjoy everything in society in a beautiful way."
Sonali pointed to the gate of the market on the left and said, "Apu, I have just left."
Arunima became a little restless and said, "Hey, there is a gate on this side too!"
Sonali said, "The Japanese have built the shopping malls with all kinds of facilities."
Then the two of them entered the ion shop to talk. Today there are a lot of people in the ion shop. In some corners, selling goods at lower prices means selling. There are also some foreigners with many Japanese buyers. Arunima began to enjoy the diversity of people in the crowd. I do not remember that there is Sonali. Sonali called Arunima after buying her own things. Arunima found herself back when she called.
As soon as the door was opened, everyone shouted loudly. Arunima was surprised. Almost everyone is inside.
Pinky, Ahelia, Chhanda, Yasmin Bhabi. Looks like no program today. Everyone is very happy. There is a lot of liveliness in everyone. It was good to see such sincere smiles and happy faces.
Arunima once thought that she would not go to any other program in the Bangladeshi community. But there are situations in life where it is difficult to protect one's personality. Your arrogance becomes insignificant to many complex realities. Life is to adapt to every situation and move forward. But it feels good to be here today. Yasmin Bhabi asked Pinky, "Where is Sharmila Bhabi? "
Chhanda said, "There is a little work at home. Will leave. "
Yasmin said, "Oh well. It would be nice to have a one-item party today."
Chhanda said, "I said. Everyone cooks an item and brings it. Pinky didn't. "
Yasmin said, "It would have been better to do that. Pinky is under pressure. "
Pinky said as she arranged the food on the table, "I wonder what he said. I am happy that everyone came to my house today. "
Yasmin said, "Everyone could taste the cooking if it was brought one time."
Sonali said, "One item dis party is often done. It can be done another day. "
Chhanda said, "Well, Arunima Apu is new today, isn't she?" "
Yasmin said, "Hmm. That's what I meant. "
Sharmila Bhabi entered the room while talking. A very large cake in hand. It must weigh two kilograms. Seeing the cake in Sharmila Bhabi's hand, it was understood that today is Pinky's birthday. The cake is beautifully made with perfect hands. The whole thing looked good. I thought to myself if I could adjust a little, what could be stronger than such unity in foreign lands. Everyone was busy with the cake. The cake is made of a combination of chocolate and vanilla. However, it is very nice to decorate with strawberry fruit. The decoration is really amazing.
But a very beautiful scent is coming out of the cake. That's why everyone just wants to know the recipe. Sharmila doesn't think so.
Sharmila Bhabi said, "Keep the secret to me. But did you like the birthday lady? "
Pinky hugged me from behind and said, "I think The Great I'm really speechless. You're really great. "
Sharmila thought, "Thanks."
Sonali said, "The look of the cake is so tempting that you can't think of anything in front of it."
Chhanda approached and said, "Apu, don't be greedy so soon. Maybe someone else will come." "
Pinky said without ending, "Hey, who else will come?" Who else do I have in this Sapporo town except you? "
Yasmin said with sincerity, "You know the word well. Why won't any of your Japanese school girlfriends come? "
Pinky said, "No." I think everyone is busy today. I will tell them another day. "
Sharmila Bhabi said in a slightly different way, "Tell me you don't really want to call us. If you get along with your Japanese girlfriends. Isn't it? "
Pinky was a little annoyed at the thought. But could not reveal. Sharmila Bhabi is a very sincere and cooperative person. But sometimes he practices unnecessarily annoying nonsense. Avoiding this is not a bad thing at all.
Pinky has always been known to Sapporo Bangladeshi thinkers as intelligent and hardworking.
Now he manifested that intelligence. With a very sincere smile on his face, he said, "Today they all have work to do. Everyone is busy. "
Chhanda said, "It is better not to call us. They may not be easy with us. We enjoy the time as ourselves. "
Sonali said, "They didn't understand us because of the language problem. We didn't understand them either. "
"That's right," said Pinky. "
Suddenly Sonali's eyes noticed Ahelia. After entering Pinky's house, Ahelia sees that she is not talking much. At first I thought maybe I was silent with Sonali personally. After a while, it became clear that he was not showing much interest in everyone. If there is a problem with everyone, then you should not come to today's party. What then? Many words came to my mind and were circulating in a random way. Ahelia lives in the dormitory of the International Girls' House. Because he's alone here. Her husband and family are all in Bangladesh. She did not take Swain's university home on purpose. She is very quiet. The matter was more or less noticed by everyone. Chhanda said mischievously, "Did Ahelia become Hikikomori like the Japanese?" "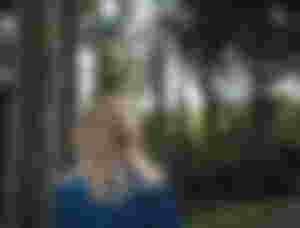 Sonali asked, "What is Hikikomori again?" "
Chhanda replied, "Hikikomori is a very well-known separatist mental illness in Japan."
Sonali asked again, "Is it a disease again?" "
Chhanda replied, "The person who stays at home all day. Nowhere to go. Do not involve yourself in society and social activities. Don't want to go to school or college. They are called Hikikomori. "
Sonali asked again, "At what age does this disease occur?"
Chhanda said, "Usually young people suffer from this disease. I have a lab mate brother. He stays in one room all day without mixing with anyone. Voluntary arrest. "
Ahelia got up from the sofa and poured water into a glass on the table and said, "I didn't put myself in the room. I have joined the society. I'm talking. Why do you think I'm Hikikomori? "
Chhanda said, "Don't take this matter so seriously. You talk pretty much all the time. Be agile. Today is very quiet. "
Ahelia said, "Actually, the mood is bad. In the meantime, the body is not going well. "
Sonali wanted to know, "What happened to you?
Ahelia said, "A Chinese and a Mexican live in the room next to mine. I cook every day. And because they have tasted every day, they come to the room and eat for free and leave the dirty plates for me. "
Sonali said, "One or two days of politeness can be done. It's very irrational all the time. "
Chhanda said, "You should have said directly that you are a student here. And you cook hard. If left in the fridge, you don't have to cook for another day. "
Ahelia said, "Look at the price of the goods in the market here. The matter should have been understood. "
Sonali said, "It should be told directly."
Ahelia said, "Listen, what have I done? I wrote a notice on the door saying nothing. One plate of rice costs 500 yen. A bowl of eggs costs 200 yen and a piece of fish costs 350 yen. Anyone eating in this room will actually have to eat with yen. Ha ha ha "
Everyone laughed out loud when they heard Ahelia's words.
Sonali said again, "It is very true. The Chinese can do better than others. "
"Mexicans and Chinese are almost as selfish," he said. "
"Not all Mexicans are the same," Sonali said. "
Chhanda said, "Listen, not all Chinese are the same. There must be something selfish in all nations. "
Arunima was listening to everyone. He saw that everyone, like his family members, was talking to everyone with love and respect. Chandana is not seen today. I wondered if I would ask anyone. Meanwhile, Yasmin said, "Well, who is not watching Chandana?" "
Chhanda said, "I think he said that day the body is not good! "
Sharmila said in surprise, "That's why I don't see Chandana. "
Pinky said, "I called. I was also told about the illness. "
Yasmin Bhabi asked Pinky, "Is she pregnant?" "
Sonali said, "Maybe. You have been going to the doctor for some time. "
Sharmila Bhabi said, "Chandana is very lucky. Swapnadwip cares for him. Not all boys have such a homely feminine nature. "
Pinky said in a slightly protesting voice, "Why would you be homeless if you cooperate with your wife? This should be the case for all boys. It is not wrong to support someone you love. "
Chhanda said, "That's right. We should change our social attitude. "
Sharmila Bhabi realized that no one was supporting her words. Then he admitted his mistake. Then he said, "If the boys cooperate with the daughter-in-law of the house, she can also arrange her own career." My career went to raise a child. "
Sonali said, "If there is cooperation in the family, there is a strong relationship between the two. There is peace and order in the world. "
Chhanda said, "We girls simply cannot accept that a boy will cooperate with his wife. If this mental misery does not change, girls will never be able to move forward in the society. "
Sonali said, "Everyone has to change their mindset. We can't think of anything new. Typical thoughts block our way forward. "
Everyone started talking about various issues. Meanwhile
All of Pinky's work is done. Sharmila Bhabi's child entered the room with two more children. Pinky let them sit on the chair. Chhanda decorated the cake with small wax. Everyone stood next to Pinky. Pinky cut the cake with the kids. This evening is a private time for some women in this city.
So when they get such an opportunity, they enjoy it like themselves. See how the small waxes are spreading light in the evening full of Arunima. That light is touching everyone's chin.
Episode 1