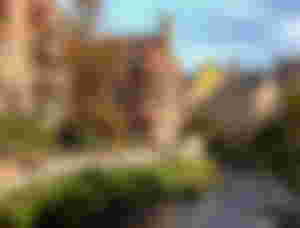 After a lot of searching, Arunima got a part time job. Exactly that favorite place is Aurora Town. Arunima got some job benefits from the beginning by speaking Japanese fluently. Understood his own work ethic about restaurants. This is a Japanese Nepali restaurant. Restaurant jointly owned by Japanese Nepalis. However, along with Japanese food, Indian, Nepali and even Bangladeshi food is available. Arunima's life seemed a little easier as she got a job here. The biggest advantage is that there is a system of halal food for Muslims. There was nothing that you did to cause it.
Every shop, restaurant and nearby office had to be searched. He had to tell his foreign friends about his plight. Every Saturday and Sunday the bar begins to gain new experience. Going to take payment at the cash counter, it was understood that the family stories here have a different meaning. Husband and wife of the same family eat at a restaurant together, but when the payment is made, the husband and wife pay their dues differently.
Day week then month. It was cut in a very beautiful way. Gradually, many things are being added to the experience. In the meantime, good relations have been established with many families of the Bangladeshi community. Regularly attending various family events. Enjoying social events in one's own culture. After a few months, Arunima suddenly noticed. For some time now, social events have been called, but family events have stopped. Feeling very lonely and helpless. The responsibility of one's own life seemed much heavier.
As if to drag him. Gradually losing energy! Why are the families avoiding him? Nothing he could understand. Then one day while telling the story, he explained the rhythm clearly. When an unmarried girl is called home, the married man's wife suffers from insecurity with her husband. The way their husbands can leave them and become addicted to unmarried women. How weak people's faith in people has become. Simple life has become very complicated. Being an unmarried woman is like carrying the burden of any stigma in the society.
Several days passed through great hardship. It's as if an instability has been at work ever since. Not wanting to talk to anyone. Thoughts about his life began to bother him very quietly. Suddenly he saw her that day. The time is shortly after dusk. He sat for a long time. In a corner chair of the restaurant. He was reading a book in Bengali language. Most probably a book of poetry by Rabindranath Tagore. Arunima had never seen him before. A gentle woman with short hair and a lively transparent look. The costumes are a bit Asian. Yet conflict and curiosity.
It is time for the restaurant to close. All shops in Aurora Town are closed by 9pm. He was reading the book with deep attention. I met him while talking about the closure of the restaurant. He blinked deeply at Arunima. Then he smiled. Her lips were full of lively smiles and her eyes were smiling brightly. Before Arunima could say anything, she said -
"O Taru, don't go under this trap
On that day, in the spring, new leaves will bloom
When the sound of your murmur on the way
The poet he loved would have survived. "
Arunima was listening intently. Can't say what he came to say. He is standing with great patience and humility. Then he asked- "Do you know whose poem? "
Arunima said with a shy smile, "Most likely Rabindranath Tagore."
He asked again - probably why? Don't have confidence in your own answer? "
Arunima was embarrassed. He may have understood the matter. Tidying up her belongings on the table, she said, "I am Reshma. Her full name is Reshma Ubukta."
Arunima sincerely asked, "Are you Bangladeshi?"
Reshma replied, "My ex-husband is all Bangladeshi.
But my reality story is different. "
Arunima was a little curious. Then he asked with a little courage, "Have you taken Japanese citizenship? "
Reshma simply replied, "Surely you understand my name? "
Arunima laughed, "That's a lot!"
Reshma said, "I said the full name on purpose so that you can understand. "
Arunima said, he is fine. But at first your name seemed a little strange to me. "
Reshma let out a sigh and asked, "So why are you in Hokkaido? "
Arunima replied in a simple manner, "I have come to do a masters in exchange program. I am new to this part time job. "
Reshma was curious and wanted to know, "Japan is very expensive. Isn't it? "
Arunima replied, "All right for the Japanese. They all work. Everyone has money. They pay taxes to the government. The government also has a safe environment for the people. "
Reshma said, "Your observation is correct. But this country also has some important problems. "
Arunima said, "The problem is in all nations. But we, the people, create the problems of Bangladesh. "
Reshma said a little more simply, "I wanted to say this too. But you may think that I have taken Japanese citizenship so I am speaking against my country. "
Arunima said with a sigh, "Oh no no. We all feel the same problems. But due to various complications, we are not able to get out of the problems. However I think you practice literature regularly. "
Reshma replied, "I came to Japan twenty-two years ago. But I did not forget Rabindra Nath Tagore, Kazi Nazrul Islam, Jibanananda Das. "
Arunima was surprised. Then she said, "Twenty-two years! "
Reshma said firmly, "Yes, twenty-two years! But I could not forget my homeland Bangladesh even for a moment. A strange emptiness cried out somewhere in my mind. "
Arunima wanted to know, "Have you ever been to Bangladesh?"
Reshma may be overwhelmed with emotion. Her lively eyes are rolling in the salty water of tears with two deep pains. He may have lost the ability to carry this heavy grief without language. Reshma has been bowing her head for a long time. Arunima became unprepared. I don't understand what to say. Reshma's real age is not understood. Most likely it will be around fifty. I tried to understand the matter in my mind. After a while Reshma shook her head by herself. He said with a deep sigh, "No. Didn't go into it. But there are many big stories in my life behind it. "
Arunima said in a calm voice, "I'm sorry. You are Bangladeshi. Nice to meet you. "
Meanwhile, Arunima turned her eyes to the situation of the restaurant. No one is seen at the cash counter except a Nepali woman worker. Most likely everyone is gone. Two more Japanese are sitting at another table near the cash counter talking and eating. Through the gap in the kitchen door, it is understood that two cooks are working there. No more time.
The restaurant will be closed. So everyone is making final preparations to leave. Arunima is observing everything in a very conscious way. He is also talking to Reshma. The atmosphere outside the restaurant is slowly calming down. After nine o'clock at night, any shopping mall without necessary food and medicine is closed. The shop is open round the clock for much needed food and medicine. They are known as Combini Shops. Lawson, Seven Eleven and Dinner Bell are very popular. The city of Sapporo is safe. Even if a man or a woman stays out all night from midnight, there is no need to worry about the safety of life.
The police administration in the city of Sapporo monitors the whole city with great intelligence. Who controls the whole city with their own technology in such a way that their intelligence agency can detect it before any unforeseen event occurs. That is why in this city women of all classes irrespective of race and religion can move freely everywhere including in the field of work. All the shops outside are closed. Arunima looked outside and was fidgeting. Without saying anything, he is looking at Reshma attentively. Reshma is also preparing to leave with everything. Meanwhile, a thousand curiosities and inquiries in Arunima's mind made her a little restless.
But the situation did not allow him to express his curiosity or question. Reshma looked at Arunima and gave a sincere smile. Arunima realized that maybe she also liked to speak in Bengali. Conflict of any reality makes people quiet and alone. People then look for new ways without finding the means to survive. The way people feel deep emptiness, but there is success in living the dream. I never thought I would meet such a man on such an uninhabited island. Maybe there are many Bangladeshis who have become recluse with their own ideology alone. Once I wanted to say that we can take pictures together. Not told. I want to say again, can I get your phone number? In fact, no conclusion was reached about him. He is as sincere as Moody. How his curiosity and desires turned gray to his personality. He passed in front of his eyes.
But the story of the other half of his life was not known. What a curious patch he was eating in himself. At the same time the experience of Sapporo city could be taken. Although not all people have the same life experience. The story of all people's lives cannot be understood with all the experience. So for now, Reshma kept the story to herself. The city of Sapporo is not very big. Only about two million people live there. Among these two million people, Reshma may be reunited. Besides, Bangladeshis will come to Indian and Nepali restaurants to eat at least once a month. Thinking of many more things like this comforted my mind.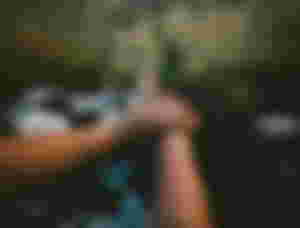 Then Arunima explained everything and prepared to return home herself.
Arunima enjoys the moments of returning home every day alone. Numerous women outside returned home after work. It seems that she is wandering in the world of a woman. The station is on the edge of Aurora Town. For a while as the train approached, he saw the people running silently.
What kind of people and what kind of life is running. Arunima's scattered tired mind plunged into the deep silent silence as she stared at the running man. In the meantime the train arrives. At the same time, all the silence inside the mind quickly begins to break into pieces. Then Arunima ran towards the train.