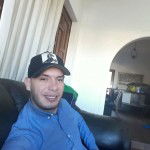 One of the most important characteristics of money is that it's a store of value, so you can trade it for things you need like food, shelter and clothing. I think that one of the defining moments for Cryptocurrency is when it is a store of value and you can trade it for things you need like food, shelter and clothing. We are coming out of a bear market where prices for Bitcoin and other cryptocurrencies were much lower then their all time highs and quietly and steadily people who write computer code and business people have developed an infrastructure which allows you to use Cryptocurrency like money.
Now while many of these methods look like they are geared toward Bitcoin, if you look deeper or email the business you will find you may also be able to use Steem.
That being said I have found that thete are thousands of places to buy everyday goods and services like food, haircuts, groceries, clothing and professional services. There are thousands because many businesses are what we call in America Franchises they are copies of each other, so what one does, they all do, so once one McDonalds restaraunt in a country accepts cryptocurrency, they all soon accept cryptocurrency. Plus because of the way technology is evolving businesses are choosing to adopt or use systems which are not cryptocurrency specific, instead they are adopting technology which is flexible, so they can accept which ever currency their customers present, because the bottom line is they all are exchanged for the countries fiat, so businesses are beginning to see Cryptocurrency as just another payment method like credit cards and when their is enough demand the businesses adapt to profit.
The Big Three
The worlds businesses have developed three ways that make cryptocurrency easy to use to buy real world goods and services. I found three methods which make it possible to buy just about any everyday item you can name with cryptocurrency. These methods make accepting crypto as simple as accepting credit cards or PayPal.
They are 1. Gift cards, 2. Coin exchangers for retailers and 3. Direct payment acceptance software.
Gift cards
Several gift card retailers take Bitcoin, so you can buy gift cards from over 10, 000 retailers worldwide because today's economy and its businesses are global. Then you can use these gift cards to buy just about everything from groceries, haircuts, pet food, clothing and jewelry, as there are thousands of retailers who have gift cards.
Coin exchanges which cater to retailers
These coin exchanges don't do business just with cryptocurrency traders, they also provide services to retailers, where they are the electronic middlemen between buyers with crypto and retailers with various goods. The transaction goes like this: you agree to pay a certain price in a fiat currency like US Dollars, you give your cryptocurrency to an coin exchanger like Coinbase or BitPay and they give the retailer fiat like US dollars and the retailers gives you the item. But those three steps are invisible to you. You just indicate on the at checkout that you would like to pay for your item in cryptocurrency, instead of VISA, Mastercard, Amex or PayPal. This requires a little research because originally thi# was limited to Bitcoin, but now their are many retailers utilizing systems created by entities like Coinbase, Bitfly and ShapeShifter to name a few, which allow retailers to accept many Altcoins like Litecoin, Ripple, Dash and of course STEEM.
Direct Payments
Some retailers and business will take your cryptocurrency directly and others use a middleman like the Cryptocurrency exchanger ShapeShift to accept 40-45 different Altcoins from you, which the ShapeShift company turns into Bitcoin and gives to the retailer. This process is similar to PayPal or where your indicate what your would like to buy, select your payment method and instead of being sent to the PayPal site to complete payment you go to ShapeShift pay with your Altcoin, then your sent back to the retailers site to complete the transaction.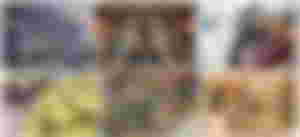 Where can you use your cryptocurrency
Now having explained those three methods above, which are currently in use and which resulted in literally thousands of businesses accepting cryptocurrency. I decided to give you some hard examples of the actual places which accept cryptocurrency. Sometimes it just Bitcoin but frequently the retailers take any of the top 45 altcoins. Forgive me if this seems excessive, but the I just said "cryptocurrency is being used in everyday life" and I think that statement demands proof.
Heres a list of 100 things ; goods and services that you can buy with cryptocurrency
Overstock.com was the first big online retailer to start accepting bitcoins in January of 2014. The company allows its customers to pay for everything with bitcoins. In fact, Overstock.com allows customers to use all the major cryptocurrencies, including Bitcoin, and 45 other major Altcoins like Ethereum, Litecoin, Dash, Monero, and the new Bitcoin Cash. Overstock.com can do this thorught a deal with another cryptocurrency company called Shapeshift which exchanges bitcoin for one of these 45 other altcoins.

eGifter is a popular gift card site and mobile app that lets users buy gift cards for all sorts of places, including Amazon, JCPenny, Sephora, Home Depot, Kohl's and more. eGifter uses Coinbase as their bitcoin partner. https://www.egifter.com/buy-gift-cards-with-bitcoin/

Gyft: Gift cards you purchase the gift cards over 1000 retailers and at the checkout page you can pay with Bitcoin.

Expedia_ Expedia is one of the world's largest online travel booking agencies and it's site has over 45,000 hotels. This company is publically trades on NASDAQ one of the worlds largest stock exchanges. It allows it's customers to pay for their hotel bookings with bitcoins. Expedia has teamed up with Coinbase for its Bitcoin processing. The company plans to expand the payment system via Bitcoins to other segments of its business, like flight bookings.

Newegg electronic retail giant Newegg accepts bitcoin. https://promotions.newegg.com/nepro/16-6277/index.html

Shopify an ecommerce platform that allows merchants to set up their own online shops to sell their products similar to Etsy or eBay. In November of 2013, all 75,000+ Shopify merchants received the option to start accepting bitcoin payments with the help of BitPay.

DISH Network Corp (NASDAQ: DISH), the U.S. satellite provider launched a platform for Bitcoin payments in May 2014. Dish network reported revenue of $13.9 billion in 2013 has a subscriber's base of more than 14 million and over 30,000 employees."Dish Network" accepts bitcoin.

Roadway Moving Company accepts Bitcoin.

Pizza For Coins: accepts bitcoin and 45 other altcoins as payment for Pizza it delivers fromm any popular pizza store near you like Dominos, Piizza Hut or Poppa Johns.

Intuit Pay By Coin services: Small businesses can accept cryptocurrency payments through Intuit, which offers a PayByCoin service as part of its QuickBooks Online electronic invoice service.

Microsoft: You can use Bitcoin to deposit funds into your Microsoft account. These funds, however, can only be used to purchase games, movies, and apps in the Windows and Xbox stores; you can't use them to buy things from the Microsoft online store.

REEDS Jewelers Inc, headquartered in North Carolina with retail stores in 65 locations across 15 states, is a big name jewelry retailer that accepts Bitcoins. The retailer also has an online presence. REEDS Jewelers Inc is the first fine jeweler to accept Bitcoins for online transactions, as well as in store shopping at all its retail locations.

CheapAir: The travel company has been accepting bitcoin payments since 2013 and is the only one that will accept the currency as payment for air travel. The company in a July, 2018 press release announced that its sale of flights and hotels in Bitcoin exceeded $1.5 million. Transactions are finalized using your Coinbase wallet. It is also the first online travel agency in the world to accept Bitcoin, an entirely digital currency, as a method of payment for flights on CheapAir.com!

More Stamps Global: More Stamps Global announced in August 2018 that it would being accepting 'forty different popular cryptocurrencies.' You can choose from flights, activities, hotels, and even transfers when booking travel. Allowing customers to pay for hotels, rental cars, and other travel experiences using any one of 40 different cryptocurrencies also opens a lot of options for some travelers. https://www.morestamps.global/

OkCupid: As of January, 2018 the dating website OkCupid is accepting digital currency from their A-list members who wish to pay their fees with the new hot "coin". OkCupid is one of the biggest dating websites in the United States, thanks to its analytical matching algorithms. The website uses math to get compatible dates to its members. It also has an interesting and insightful blog, called OkTrends. The website is free, but there's a list of A-members who pay a nominal fee that allows them to customize their online dating experience, browse profiles anonymously and search for other members with special attributes. https://99bitcoins.com/okcupids-a-list-members-can-pay-fees-with-bitcoins/

Etsy Vendors (e-commerce, some Etsy sellers accept bitcoin as payment) ; https://www.etsy.com/teams/10366/bitcoin/members

Zynga mobile and video games online retailer. https://www.zynga.com/games-for-good/
Read more: OkCupid's A-list members can now pay fees with Bitcoins | 99Bitcoins

Kentucky Fried Chicken in Canada accepts bitcoin for fried chicken. https://www.coindesk.com/kfc-canada-is-accepting-bitcoin-for-fried-chicken

Playboy accepts cryptocurrency payments for Adult content. https://www.coindesk.com/playboy-tv-to-accept-crypto-payments-for-exclusive-adult-content

Dell, the well known multinational computer manufacturer, accepts Bitcoins for purchases made from Dell.comthrough its partnership with Coinbase. Coinbase is not only a Bitcoin wallet but also an exchange, where Bitcoins are bought and sold for U.S. dollars at the market rate. Customers after selecting their product and filling in the shipment details just need to select Bitcoins from amongst the various options available. Dell is an American multinational computer technology company based in Round Rock, Texas, United States, that develops, sells, repairs, and supports computers and related products and services. Named after its founder, Michael Dell, the company is one of the largest technological corporations in the world, employing more than 103,300 people in the U.S. and around the world.

Virgin Galactic – Richard Branson company that includes Virgin Mobile and Virgin Airline

Namecheap – Domain name registrar

Wikipedia – The Free Encyclopedia with 4 570 000+ article

Alza – Largest Czech online retailer

The Internet Archive – web documatation company

Bitcoin.Travel – a travel site that provides accommodation, apartments, attractions, bars, and beauty salons around the world

Pembury Tavern – A pub in London, England

Old Fitzroy – A pub in Sydney, Australia

The Pink Cow – A diner in Tokyo, Japan

The Pirate Bay –

BitTorrent directories

Zynga – Mobile gaming

4Chan.org – For premium services EZTV –
Torrents TV shows provider

Mega.co.nz – The new venture started by the former owner of MegaUpload Kim Dotcom

Lumfile – Free cloud base file server – pay for premium services

Whole Foods – Organic food store (by purchasing gift card from Gyft)

Bitcoincoffee.com – Buy your favorite coffee online

Grass Hill Alpacas – A local farm in Haydenville, MA

Jeffersons Store – A street wear clothing store in Bergenfield, N.J

Helen's Pizza – Jersey City, N.J., you can get a slice of pizza for 0.00339 bitcoin by pointing your phone at a sign next to the cash register

A Class Limousine – Pick you up and drop you off at Newark (N.J.) Airport
---
Seoclerks.com – Get SEO work done on your site cheap
Mint.com – Mint pulls all your financial accounts into one place. Set a budget, track your goals and do more
Fancy.com – Discover amazing stuff, collect the things you love, buy it all in one place
Bloomberg.com – Online newspaper
Humblebundle.com – Indie game site
BigFishGames.com – Games for PC, Mac and Smartphones (iPhone, Android, Windows)
Suntimes.com – Chicago based online newspaper
San Jose Earthquakes – San Jose California Professional Soccer Team (MLS)
Crowdtilt.com – The fastest and easiest way to pool funds with family and friends
Lumfile – Server company that offers free cloud-based servers
Museum of the Coastal Bend – 2200 East Red River Street, Victoria, Texas 77901, USA
Gap, have to use eGifter.com
GameStop have to use eGifter.com
JC Penney – have to use eGifter.com
Fight for the Future – Leading organization finding for Internet freedom
i-Pmart (ipmart.com.my) – A Malaysian online mobile phone and electronic parts retailer
curryupnow.com – A total of 12 restaurants on the list of restaurants accept bitcoins in San Francisco Bay Area
Libertarian Party – United States political party
Yacht-base.com – Croatian yacht charter company
Euro Pacific – A major precious metal dealer
CEX – The trade-in chain has a shop in Glasgow, Scotland that accepts bitcoin
Straub Auto Repairs – 477 Warburton Ave, Hastings-on-Hudson, NY 10706 – (914) 478-1177
PSP Mollie – Dutch Payment Service
Intuit – an American software company that develops financial and tax preparation software and related services for small businesses, accountants and individuals.
ShopJoy – An Australian online retailer that sells novelty and unique gifts
Lv.net – Las Vegas high speed internet services
ExpressVPN.com – High speed, ultra secure VPN network
Grooveshark – Online music streaming service based in the United States
Braintree – Well known payments processor
MIT Coop Store – Massachusetts Institute of Technology student bookstore
SimplePay – Nigeria's most popular web and mobile-based wallet service
SFU bookstore – Simon Fraser University in Vancouver, Canada
State Republican Party – First State Republican Party to accept bitcoin donations (http://www.lagop.com/bitcoin-donate)
mspinc.com – Respiratory medical equipment supplies store
Shopify.com – An online store that allows anyone to sell their products
Famsa – Mexico's biggest retailer
Naughty America – Adult entertainment provider
Mexico's Universidad de las Américas Puebla - A major university in Mexico
MovieTickets.com – Online movie ticket exchange/retailer
Dream Lover – Online relationship service
Lionsgate Films – The production studio behind titles such as The Hunger Games and The Day After Tomorrow
Rakutan – A Japanese e-commerce giant
Badoo – Online dating network
RE/MAX London – UK-based franchisee of the global real estate network
T-Mobile Poland – T-Mobile's Poland-based mobile phone top-up company
Stripe – San Francisco-based payments company
WebJet - Online travel agency
Green Man Gaming – Popular digital game reseller
Save the Children – Global charity organization
NCR Silver – Point of sales systems
One Shot Hotels – Spanish hotel chain
Coupa Café in Palo Alto
PureVPN – VPN provider
That's my face – create action figures
Foodler – North American restaurant delivery company
Amagi Metals – Precious metal furnisher
Virgin Galactic, a commercial space flight venture owned by Entrepreneur Sir Richard Branson, that includes companies such as Virgin Mobile and
Virgin Airline, accepts purchases using Bitcoin. You can even pay for space travel with Bitcoin.
Surf Air: Regional airline carrier Surf Air announced late last week that it would support bitcoin and ethereum payments for its monthly membership and charter services.
Sharps Pixley will take bitcoin off your hands in exchange for bullion.
APMEX will take bitcoin off your hands in exchange for bullion.
JM Bullion will take bitcoin off your hands in exchange for bullion.
PWC the Big Four accounting firm accepts Bitcoin
Popstar Bjork accepts cryptocurrency: Icelandic singer Bjork is to let fans pay with cryptocurrencies when they purchase her forthcoming album dubbed "Utopia." op Star Bjork to Accept Cryptocurrency Payments for New Album
**That's the end of the list so far!
As you can see there are a tremendous number of items you can buy from food to furniture to travel services, using the services which are developing out there. Capitalism has found a way to make cryptocurrency useful for every day purchases.
Perhaps we live in the Age of Cryptocurrency after All!
References
https://www.lifewire.com/big-sites-that-accept-bitcoin-payments-3485965
https://www.thestreet.com/investing/bitcoin/what-can-you-buy-with-bitcoin-14556706
https://99bitcoins.com/who-accepts-bitcoins-payment-companies-stores-take-bitcoins/
https://www.businessinsider.com/bitcoin-price-8-surprising-places-where-you-can-use-2017-10#see-also-9
https://www.coindesk.com/virgin-galactic-will-accept-bitcoin-space-travel-says-billionaire-entrepreneur-sir-richard-branson
https://www.coindesk.com/can-fly-airline-begins-accepting-bitcoin-ether
https://www.coindesk.com/accountancy-giant-pwc-accepts-first-bitcoin-payment
https://www.coindesk.com/gold-dealer-sharps-pixley-begins-accepting-bitcoin
https://www.coindesk.com/major-gold-dealer-apmex-begins-accepting-bitcoin 
https://www.coindesk.com/precious-metals-jm-bullion-accept-bitcoin 
http: // pizzaforcoins. com / 
https://www.coindesk.com/pop-star-bjork-to-accept-cryptocurrency-payments-for-new-album