Bitcoin Pizza Day's main character, Lazlo Hanyetsu
In 2010, he bought two pizzas at 10,000 Bitcoin and became famous.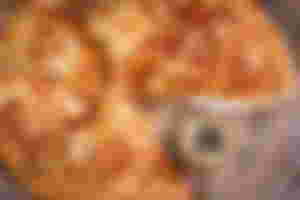 To celebrate the 10th anniversary of Bitcoin's Pizza Day this year, many exchanges including Upbit held a Pizza Day event.
However, Lazlo Hanyeets said he had bought pizza with more bitcoins in the meantime.
He mined 100,000 Bitcoins and used 50,000 Bitcoins to buy pizza, and gave the rest to others or sold them, all of them making a few thousand dollars.
It's a startling story that you've earned thousands of dollars by mining 100,000 Bitcoins.
He was able to become an enormous billionaire, and he seems to be regretting hitting the ground by now leaving behind the stigma of Pizza Day.
Checking my cryptocurrency portfolio right now, I'm pledged not to be a person like Lazlo Haniyets.
STEEM and other cryptocurrencies I have now are not recognized for their value, but I should not make any regrets after hitting the land in the future.
Of course, my choice may be wrong, but if I have faith, I can bear it.
Today's STEEM is reborn as a news team through the darkest days
I decided to believe that a few months later would be better than a few months later.
I hope this is a regretless choice and I will continue posting on Steemit today.
---
In the afternoon, everyday life is difficult unless you wear short-sleeved clothes.
Already, there are more places to operate air conditioners.
It is said that the spread of corona in Brazil and other winter regions is serious.
In the hot summer, I want Corona to disappear completely by our side.
Have a nice day ^^