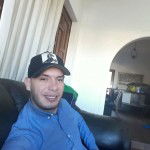 The US Fed declared the purchase of corporate paper CP, one of the measures the market wanted, and once the risk of bankruptcy caused by the decrease in sales by small and medium-sized companies was resolved to some extent, the US stock market rose about 6%, but the Korean stock market still has a cold atmosphere. Is showing
Bitcoin also showed no rebound and stayed at $ 5,200, according to data released by Coin Telegraph Japan, and most of the Bitcoin sellers at the recent plunge are short-term investors.
Short-term investors who have not traded in Bitcoin for the past 30 days have recorded 281,000 BTC, while long-term investors who have not traded in Bitcoin for the past year have recorded only 4,131 BTC.
As a result, long-term investors are still expecting bitcoin price recovery.
Large Chinese mining pool BTC. It is said that TOP recently booked Bitmain's S19, the latest mining equipment worth 10 billion won.
The prospects for the price recovery of Bitcoin ahead of the half-life are still bright, saying that these devices will be released by the end of May, and that prices will recover in the months ahead of the half-life of Bitcoin.
The U.S. administration is pursuing a stimulus package worth $ 1 trillion (about 1,240 trillion won), including paying more than $ 1,000 in cash to Americans to alleviate the economic impact of Corona19.
With quantitative easing to promote consumption in earnest, it is carefully predicted that the decline of various assets including cryptocurrency will return to its place.
---
Have a nice day ^^