How to spend vacations ?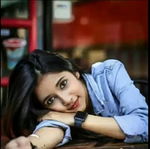 I am now on vacations and i really want that my vacations should be productive and when i go back to university there should be some effective change in my personality that every student who meet me praises my personality and say that you have changed during these vacations
I have two months of vacations and these are the vacations in my life in which i have no summer work which is assigned by my teachers because now my school life has over and now has entered university where there is no summer work and it is time for us to work for our own improvement.
I dont want to waste my two months just by laying down on bed whole day and by just using mobile. Before coming back to home i have set two goals for my vacations ;
Weight lose and perfect body shape
Books reading as much as i can
I have decreased 12 kg weight during lockdown phase my weight was 83 and i decreased to 69 kg which was so much for me. I struggled very hard to decrease my weight. Even everyone in my family was so surprised after seeing me everyone who was meeting me was just asking about my diet plan and exercise routine i was center of concentration . Even my uncle got inspiration from me and he also tried to lose his weight.
Although i have decreased much but now i have gain 4kg more and i want to shape my body properly to look more attractive like other females.
But the problem is my poor routine. I am worried about it and want to improve my routine. I daily plan that from tomorrow i will bring revolutionary change in my routine and will get up at 6 O clock but daily i get up at 9 O clock which is too late to start day and then after that i just use mobile i wanted to remove my these habits because these habits instead of improving my life these are destroying my vacations.
Although after sometime of using mobile I put my mobile distant from me but after sometime I start craving for it and then again I start using my mobile.
Now I have planned that from tomorrow I will get up early in the morning and I will go for a morning walk and I will install and app in my mobile which is the for workout and I will start my day with the proper workout and with fantastic breakfast which would be healthy. I've been answer focus on my skin and I will use skin care products and do something for my skin because I want that my skin should be glowing like other people. For skin care one of the most vital thing is to increase the intake of water and we should at least drink 14 glass of waters.
In university my friend suggested me so many novels to read in these vacations and I am beginners so she suggested me that you should start with the short novels with you feel no but an offer reading the book and you feel that it is light and you can read that. I also requested her that please take some novels from your library because she had made her own library in her room very she has so many books. She first said that i will take books for you but next day she forget to take those books along with her.
Now on whatsapp my friend has suggested to read a novel " a kite runner"but sadly i dont have that book now i have now decided that in coming days i will go to city market and there i will buy the book. Tomorrow i will also check my laptop i have requested my father to check my laptop he has agreed that when he will go to city he will take laptop along with him.
Tomorrow is my sister's exam and guys please pray for my sisters exam its request to all of you
Thanks