From FTX to GTX, is this a rescue mission or a scam syndicate forming?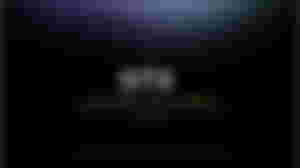 Remember the guys involved with the Three Arrow Capital that went bankrupt in June 2022 and was ordered to liquidate by a court of law, with investors' funds reaching billions going the drain?
Kyle Davies and Su Zhu, co-founder of the failed Three Arrows Capital are teaming up with some other guys including Mark Lamb, the owner of Coinflex, another exchange that has issues of fraud on its head, to start up a new exchange that hopes to makes money off the bankrupted FTX exchange.
Funnily enough, according to its pitch deck which was leaked and published by Bloomberg, the new exchange will be called GTX "because after F comes G". The plan is to make money off bankruptcy exchange assets, namely FTX.
Although one of the parties to this scheme, Mark Lamb claimed that GTX will not be the name of the new exchange, the relationship with FTX brings back a sour memory in the crypto community.
it's yet uncertain how the crypto industry can still trust these guys after all they have been involved in the past. Kyle Davies and Su Zhu were part of the Three Arrow Capital bankruptcy and liquidation saga. These guys went into hiding after the exchange went bankrupt, and left behind million-dollar mansions, and yacht fleets purportedly acquired with investors' money in their custody.
Mark Lamb on the other hand, still has a case of Fraud around his neck on his exchange Coinflex. Coinflex exchange almost went into liquidation last year and still struggling to pay its users as we speak.
From the antecedent of these guys, it doesn't look good for crypto investors to trust this exchange to become a solid institution. I dare to say, "Scammer will always be a scammer" regardless of how hard he tries to help you to get paid by his exchange.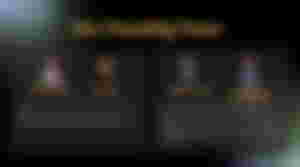 The proposed exchange will need 25 million dollars to start the business, and the plan is to have FTX investors move their assets into the new exchange, and then eventually the users will get their coins back in a way of recovery.
I see this plan as nothing more than a slimy cash grab, it is possible to make money out of FTX without paying its investors by overcharging them with a slew of fees and other problems in the operation of the exchange.
There is no guarantee these guys are not going to steal more investors' funds from the new exchange, and the users will be further screwed after all they have gone through with FTX.
Will cryptocurrency investors be willing to trust these guys, I don't think so, and I wouldn't advise anyone to get close to the new exchange if they eventually succeeded in launching it.
Till now crypto investors have come through turbulent times, without any doubt they have proven to the rest of the world, that cryptocurrency have more than a base value, and more importantly they will not falter with poor business concepts that can potentially destroy the very foundation of cryptocurrency.
We will see what Kyle Davies and Su Zhu with their new exchange plans will bring to the cryptocurrency world, and investors should be wary of getting involved in the business with these guys.
All images screenshot from the GTX PDF pitch deck.