Journey with Crypto & Read.Cash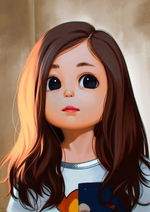 Hello & welcome to all of you on my 1st article on the read.cash. I hope you are fine and enjoying wonderful day. I am newbie with you friends. I am sure read.cash will recognize me as the other newbie and this journey will go long way. Let me introduce myself to you people.
I am "Mandy " from the 2nd most populous country, India. India is the biggest Democracy in the World. India is a secular state and people from different religions enjoys freedom of speech according to the constitution of the state. I'm an independent person who holds her own opinion. I'm 20 years old daughter of my parents. I completed Bachelor in Information Technology. Digital era has widened the scope of Information Technology and created uncountable opportunities. I forwarded Curriculum Vitae to many companies last week to get job as Information Technology Manager. I am sure I will get the opportunity to boast my experiences soon.
I explore crypto currency in pandemic era when the whole world was experiencing lockdown. No one can deny the fact that COVID-19 boasted earn from home business. I am also among those who started struggle to survive from home. I had some savings that I invested in Bitcoin Cash and Dogecoin. My relation with Bitcoin Cash is 2 years old. In December 20221 I hold 5 BCH that I converted into Fiat last week. 1 BCH cost was around 110$ that bleed my heart out. My two years experience with crypto market make me cautious about the on going crypto crash. Perhaps, I will predict that BCH will frisked around the red line that may go beneath 60$. One should be prepared for the worst and hope for the best. Crypto Market is unpredictable because of its volatility.
I come to know about the read.cash from my neighbors girl who works at Sunslik Hair Shampoo Office. I came to know about the platform few months back but I was lazy to check it legitimacy even. My neighbor assure me about it although yet I intend to experience it myself. Hope the things will go in my favor and I will get positive results. Yuppp! I don't want to break my relation with Bitcoin Cash and wanna accumulate BCH in my wallet. See below empty BCH wallet 👇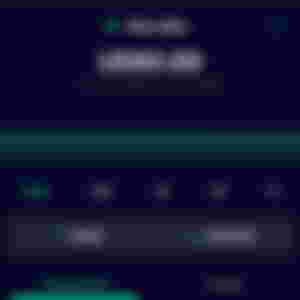 I am known as the storyteller among my friends that's why I choose username : Fairy_Tales. Indian Film Industries is popular because of its outstanding stories that entertain the all corners of the world. I am confident enough to entertain you at that extent with my tales. Although, I'm dramatic in my personal life. Hahaha! I'm glad to find the platform where I am free to publish my tales in return of I will get Bitcoin Cash.
Money doesn't solve all problems but it will surely solve all of mine. Cheers you are lucky to get opportunity to accumulate Bitcoin Cash from dot platforms in dip. It's really amazing feeling to experience turning your 100 $ to 1000 or more than. It's like becoming millionaire with holding crypto currency without burning midnight oil at any job. Wohooo!! I am sure we'll see these days when crypto currency will be adopted worldwide. It's clear to us that how Elon Musk, Jack Ma and Kevin's Leery earned huge amount of money from crypto.
"Fortune side with him who dares." ~Virgil
Thank you so much for reading.
This is 100% original content. All the words belong to @Fairy_tales