Publish0x is a blogging site that is crypto-centered, as you can see "Publish0x" is the name which for me it means to publish while we earn "0x" tokens, 0x is the beginning of wallet address that is under Ethereum blockchain. As of now, users can earn, Eth, Ample Fort, and Farm tokens. You can still post unrelated crypto topics but it has lesser views and tips as well.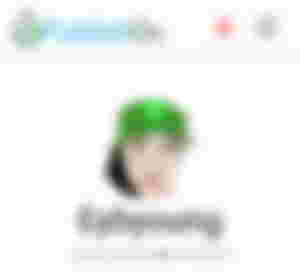 I've been a user of Publish0x last year, June 2020 to be exact but I didn't mind being active there, that is the reason why I don't have much visibility in there because I prioritize read. cash, even if I can republish some of my articles here in there, I am too lazy to do so and I regretted it lol. Being lazy won't bring you success, we need to be consistent if we want to be recognized. As of now I only have 70 followers, I am also trying my best to post there once a day or every other day.
My journey there doesn't have flying colors, but for me, it is still worth sharing because Publish0x is a top crypto blogging site and onboarding there would be a great opportunity to build your name.
So I will share with you some of my posted articles there, and let's see how much I earned and my article statistics over there.
First posted: Have you ever been bullied?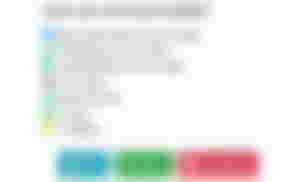 I just love this article of mine, I didn't bother knowing that it is a crypto-centered blogging site because joining there is not really out of my curiosity, I was just invited by my batch mates here in reading. cash so she will win an affiliate price, dunno if she wins lol. As you can see, it was published last June 30, 2020, with 131 views, 1 liked and 1 disliked, and $0.05 tips.
I seldom visit Publish0x, and every time I visit there I always noticed they have some writing contest at first I wasn't interested because at that time I am still a newbie in the crypto space and I don't have much knowledge yet. When I started to dig deeper about crypto and learn how to write crypto topics, I dared to join some of their writing contest. The first was all about Defi farming.
First writing contest entry: DeFi Farming Scam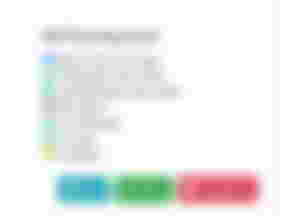 I published it here in read. cash first and ask some opinions if I wrote the article well as my entry to their writing contest, that time Publish0x is not yet strict with policy, they accept entry that was published first from another blogging site. After reading some motivational comments, I decided to post my article there. As you can see, it has 440 views, 11 likes with $1.59 tips.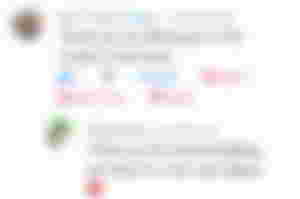 I was very happy back then when Igor commented and recognize my entry. That time for me it's already an achievement that he accepted my entry. I was even happier when I am one of the lucky 10 winners to win $10 from that. I was very happy because I've joined many writing contests here in read. cash but I wasn't lucky to be chosen. I am aware that publish0x has many legendary authors. The $10 I received in Farm token I swapped it with Eth which I am holding until now and has a value of $40 it was supposed to be $47 or $50+ when Eth reached $2k but I transferred it from my trust wallet to Binance, I paid $7 for the transaction fee. That's the only earnings I got from Publish0x.
After posting the Defi Farming Scam article I posted another crypto topic.
Crypto topic: Yearn.Finance a Decentralized Platform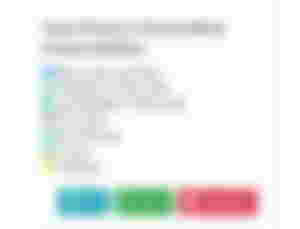 I posted it last November 10, 2020. It has 377 views, 9 likes with $0.95 tips. I just noticed from the Defi Farming article my tips are better than my recent article tips, if I just continue posting and being active there maybe I have a better standing there by now but due to my laziness, I didn't 😂
2nd writing contest entry: Bityard is all a one Cryptocurrency Exchange!
It was published last December 3, 2020. It was the article that has the highest views which are 45,357 views, likes only 4 and $.31 tips, maybe those who viewed it didn't like my entry lol. They didn't tip me and I wasn't lucky to be chosen as the winner. But I am not sad or demotivated, I love writing anyway, they may find it not good but at least I did try and I lose nothing.
Bitcoin Cash article: Why Bitcoin Cash?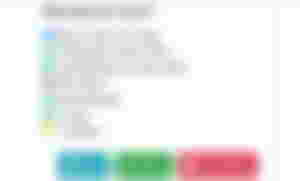 I also posted this last year November 22, 2020, with 160 views, 1 like, and 1 dislike that gathered $0.46 tips. As I've noticed when you shill your favorite coin in there, mostly it is not appealing to the readers especially those haters of Bitcoin Cash.
3rd entry writing contest: How to play upland, A beginners guide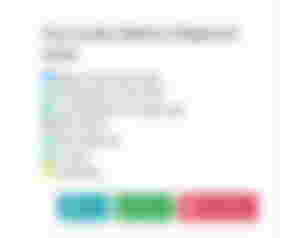 This contest was just held recently, last February. I published it on February 23, 2021, with 240 views 5 likes, and $5.43 tips. The tips I got from the readers are only $0.43 the $5 is my consolation prize. I didn't win but at least I have consolation which paid my efforts in writing the article. Currently, they have an ongoing writing contest again about Presearch and I am thinking if I will join or not, I will join if I can find time to search about the topic.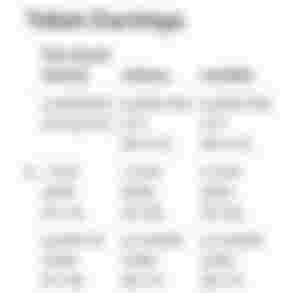 I think those are only the relevant happenings on my Publish0x account. As I have said the only earnings I got from there was the $10 I won from my Defi Farming writing contests entry, because I haven't tried cashing out my earnings there, my earnings are not that huge to be withdrawn plus the gas fee of Ethereum blockchain is high. As you can see in the photo above I have $10.14 in Eth, $2.28 in Ample fort, and $2.37 in Farm tokens. I will withdraw it later when the perfect timing will come lol.
There is one thing I never did on that platform, to interact with other users like the way I do here in read. cash, that is the reason why I don't have much visibility in there. I only interact with the user's I also know from here but later, I will try to interact there too. I admire @Jane's visibility in there and also @PVMihalache and many more.
The reason why I cannot keep up in there too is that I am already preoccupied, as a stay-at-home mom I am a busy bee too. That's why if I joined a writing contest and didn't win, I am not discouraged or got dismayed because I don't have much time to dig deeper into the topic to make it more a winning entry, for me joining is already one step ahead because not all have the guts to make an entry. Although I should aim for winnings but then that's all I got so I don't pressure myself.
If you want to join Publish0x you can click here and sign up under that link.
This is inspired by @bmjc98 @Ruffa @Jane as they also shared their Publish0x journey.
Thank you for reading!