Travel trends and new experiences in tourism
We all missed traveling to the fullest, going places without masks, tests, vaccinations, and quarantine, right? Tourism, which is one of the sectors most rapidly affected by the pandemic conditions, started to recover gradually due to factors such as the acceleration of vaccination studies, the increase in research on Covid-19, the greater importance given to hygiene, the development of technology and the weakening of the virus due to mutation.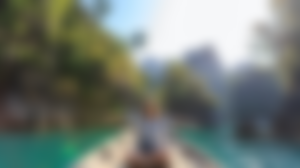 Unlimited, unconditional and free travels, which we experienced before 2019 and longed for until today, seem to return to the field in 2022. With the gradual expansion of travel restrictions due to Covid-19 over the course of two years, millions of travelers from all over the world are holding their breath to create their new routes. Travel trends, like everything else, are reshaping and good surprises await us in 2022. Here are the 2022 travel trends that will determine our holidays, trips, getaways, long or one-day breaks this year:
Extraordinary experiences: Home-swapping
Home-swapping, which is the 'global house swapping' in its shortest definition, makes it possible to both gain different experiences and reduce accommodation costs. Love Home Swap, a home exchange platform, also states that they can observe that its members are increasing and home-swapping is quickly becoming a lifestyle. Think about it; Somewhere in the world, you are experiencing the life of a person you have never met before, at home… Quite unusual, isn't it?
Nostalgic travels: Train journeys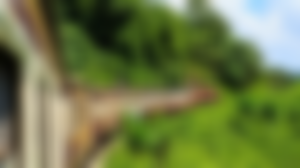 Does traveling by train make you feel as if you are in a movie frame or in the lines of a book? Train journeys, which allow us to enjoy nature, journey and unique experiences at the same time, and make us plunge into endless dreams while tinkling on the rails, are also among the travel trends of 2022. International rail transport companies state that routes have been created and reservations made from many different continents around the world for 2022. We are sure that there may be many people among us and within the borders of our country, waiting for the summer to create different routes by train journey...
Meeting the green: Caravan travels
It seems that many people who prefer to spend the summer months after the first restrictions by traveling by caravan instead of going to hotels or crowded holiday resorts will be new travelers who will join these preferences in 2022. Travelers, who want to both enjoy nature and get away from the crowds a little, seem to embark on brand new discoveries with their caravan trips in 2022...
Both work and vacation: Workations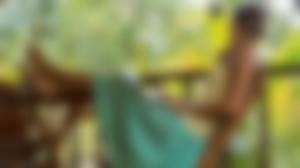 Especially with the widespread use of the remote working system and the signal that it will continue to be implemented by many companies in 2022, many people who want to turn this situation into an opportunity have already started to choose places where they can take a vacation while working...
The concept of 'wellness', which has become very popular lately, when we understand the importance of not only physical health but also mental well-being, has also become the focus of millions of people in tourism. It's not just traveling, seeing new places, getting enough of the sea and the sun; At the same time, many people who want to go back to their essence and feel better prefer to travel to places with wellness centers.
Regardless of which trend you prefer, we wish you to go on vacations where you will travel more, gain new experiences and feel much better and happier this year...