Features of Google Maps you've probably never heard of before
Google Maps is one of the most widely used applications on the phone of almost everyone in the world, with great features such that you can travel around the world without getting lost as long as you have your phone with you, reach an address you have never been to before, discover the restaurants near you instantly when you are hungry, and many more. . Google Maps, which radically changes our travel habits and way of navigating, is not just an application that tells us how long it will take to get from point A to point B by car, public transport or on foot, draws the most appropriate route, and considers many factors such as traffic conditions. Beyond all these wonderful features that make life easier, Google Maps is a geospatial search engine for the world we live on.
Google continues to renew and improve its maps application, one of its most used products, day by day. But there are a lot of customizable tools and hidden functions that you may not know about, such as Incognito Mode, that have existed in Google Maps for a long time. Let's take a closer look at the amazing features of Google Maps you've probably never heard of, and the life-enhancing tips.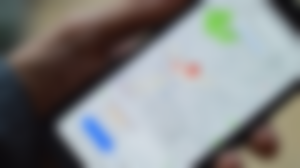 Covid-19 testing and information
Like everyone else, Google Maps has made some updates to its features due to the pandemic. When you open Google Maps and type a covid test, you can get a list of tested places with contact information and opening hours. You can also review up-to-date data on COVID-19 cases in your area by tapping the 'layers' icon and clicking 'About COVID-19'.
İndoor navigation
Did you know that you can use Google Maps not only to find a specific location, but also to review the details of the location you've been to? You can find the location you want to go to on Maps, click on it, and then go to the 'directory' section in the submenu that opens, find out which stores or venues are in the shopping mall, airport or other large buildings/complexes, and access the address and contact information with a single touch.
Customize the navigation icon
If you generally prefer to use Google Maps on car journeys, it is possible to choose which car will appear on the navigation icon in iOS and Android applications. Enter the app, type your destination and start directions. Tap on the icon showing your current location and select one of the sedan, pickup truck or SUV icon alternatives according to your vehicle's characteristics from the menu that offers various car icon options.
Voice interaction with the map
If you prefer to fix your phone while driving and want to interact with Google Maps without taking your eyes off the road, you can consider the voice command option. With the "OK Google" voice commands in the Google Maps Android application, it is possible to learn where to go or the gas stations on the road without touching your phone. You can easily find out which is the next stop, how long will it take to reach the destination, how is the traffic, by installing Google Assistant on your Android phone. On iOS, it is possible to voice your questions on the map by tapping the microphone icon right next to the search bar.
Offline maps
Especially when we go abroad or go to a place where the phone does not receive, we may need to use an offline map. In such locations where we need maps the most, you can use the offline maps feature of Google Maps and you can easily find your direction even if you do not have an active internet connection on your phone.
To use this feature, first write down the address you are going to in a place with an internet connection and swipe up on the menu at the bottom of the screen. Tap on the three-dot icon and select 'download offline map'. If your device has enough storage space, the map of the region you specified will be automatically saved. Then, to access this area without using the internet, first tap on your avatar and then tap on offline maps in the menu that appears. In this way, even if you do not have internet access, you can use the maps application as if you were online.
Drawing a route with multiple locations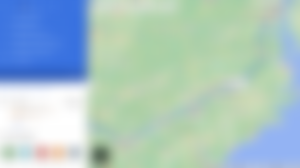 You went out for the weekend and wanted to go to the beach on the way back home. However, Google Maps decided that the most logical route was another route, not the coastal road, and did not show how many minutes it would take to get home from the coast. Not being able to calculate the difference and not being able to predict how long your journey will be – especially in a city where traffic is a big problem in big cities – is quite frustrating, isn't it? In fact, we rarely make car trips to get from point A to point B. Especially while traveling, we may want to stop somewhere on the way and plan to reach the final destination. Fortunately, Google Maps has a solution to this need as well.
To add multiple destinations in the Google Maps mobile app, enter your starting point and final destination, get directions, then click the three dots in the upper right corner. A drop-down menu will appear with the option "Add a stop". Click this and you can add a personalized route for yourself by adding multiple stops. It should be noted that this feature, which is designed only for car journeys, is not valid for the public transportation option.
Route change with drag and drop
The drag and drop method, which is not available in mobile applications and only works when you enter it from the desktop, is a feature that will make your job easier when creating your route in the desktop version of Maps. When you want to pass through certain locations or when you want to skip difficult routes such as mountain roads and use highways, what you need to do is very simple to use this feature, which allows you to create the route that will be most suitable for you: First, determine the point you want to go to and get directions as usual. Then, identify the points you want to change direction, click on that part of the route, and drag without releasing it to the place you want to pass. Google Maps will redraw your route according to this preference and re-determine the most suitable route for you.
One-touch access to all instructions
As you know, the Google Maps application instantly shares details such as where you should turn while you are on the road, how many meters are left to the intersection, in voice or in writing, depending on your preference. However, if you want to examine where you will pass while reaching your destination, where you will turn before you go on the road, there is a solution for this: First, type your destination in the search bar. When you right-click on the destination, you will find a list of all directions, such as where you should deviate on the route from your current location to your destination. This feature is only available on desktop.
Automatically delete call history
Google also allows you to automatically delete your location history from the company's servers at regular intervals. To automatically clear data to be deleted every three months, 18 months, or 36 months, go to myactivity.google.com and Location History > An auto-delete where you can choose how often to delete your data, including where you've been on Google Maps. Click Choose option. In this way, you can ensure that all your data is cleaned at the frequency you specify.
Live location sharing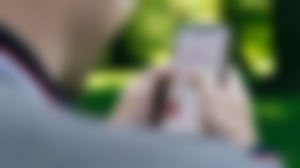 Did you know that you can instantly share your current location on Google Maps with other people for a certain period of time? When you share your location with a specific person, that person can see your location icon moving in real time on their map. On Android or iOS, tap your profile icon in the top right and select location sharing, then choose who you want to share with and for how long. During the period you specify, this person can follow your location on his own map.
Finding a charging station for electric vehicles
With the increase in the number of people who want to turn to sustainable options in transportation, there has been a significant increase in the number of electric vehicles in traffic in recent years. Keeping up with this change, Google Maps also offers its users the information of electric vehicle charging stations so that electric vehicles can reach the nearest charging stations much more easily. To charge your electric car, you can easily find the nearest charging station by typing 'charging station' into Google Maps.
Sharing your favorite locations
A great restaurant you've been to, a cafe you've just discovered, or a must-visit place in a city you've traveled and loved very much… Google Maps also allows you to share the places you like and add to your favourites, with your friends.
To send a location that you have added to your favorites to your friends via message, e-mail or any application you prefer, simply type the location in the search bar and tap the share icon at the bottom of the screen that appears. If you want to share multiple locations, you can also create a Pinterest-like list in Google Maps. On the main page of the application, you can see all the places you have favorited together by touching the registered ones at the bottom, you can create your own lists with the places you choose among your favorites and easily share them with your loved ones by touching the new list at the end of the list.