Daily crypto news alerts for 11th January, 2021
🗞Kim Dotcom "publicly" joins the Bitcoin Cash [BCH] movement
Controversial political activists have long been involved in the Bitcoin Cash community, but now want to make it more popular.
Kim Dotcom, a political activist and founder of modern file-sharing service MegaUpload, has "officially" joined the Bitcoin Cash (BCH) community as reported this morning.
I am hereby publicly involved in making Bitcoin Cash the world's leading e-money solution.
I will help accelerate the use of BCH in the real world and online stores, as well as expand the user base.
I can do it. Join us. # Bitcoin #BitcoinCash
- Kim Dotcom (@KimDotcom) January 10, 2021
The announcement came a year after Kim took the lead in preaching Bitcoin Cash, citing the "toxic" and struggling Bitcoin community as the main reason.
Kim said he will spearhead efforts to turn BCH into a "leading e-currency solution," adding that he will work to increase the cryptocurrency adoption and connect to online shopping to expand its user base.
The German-Finnish entrepreneur rose to fame in the early 1920s, becoming a dot-com millionaire (hence his peculiar last name) and living a rich life. He was convicted of high treason by the US government in 2012. Since then, he has worked as a political activist in New Zealand and has openly advocated for cryptography.
Meanwhile, when asked why Bitcoin Cash is superior to Bitcoin, Kim said on Twitter today, "Because it works. Low cost, fast transaction, easy to use and secure. I looked at all the cryptocurrencies that could be used for my future innovations and Bitcoin Cash marked all the boxes. "
He added, "BCH has already deployed over 100,000 suppliers and they are growing rapidly."
The activist also said he used his network and the power of "brilliant marketing" to popularize Bitcoin Cash over other cryptocurrencies.
Despite comments, Kim is not completely destroying Bitcoin. In his comments, he said that Bitcoin now performs better as the trading value of a cryptocurrency (which even fund managers and technology owners seem to share), but Bitcoin Cash paid better online. However, not everyone thought so.
🗞Price Analysis: Ethereum (ETH) for 10/01/2021
Ethereum, the largest altcoin on the market, is seeing steady growth in its value on the charts. Its cost since the beginning of the year has increased by 72% from $754 to $1,3012. When time was tight, ETH traded at $1,293, which indicates an increase.
The ETH market was extremely volatile, but headroom for growth seemed limited.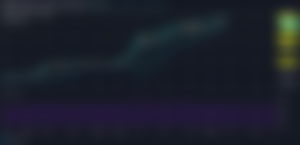 The picture above shows support at $1,122, but resistance was already at $1,363. ETH prices have been moving in this range in recent days. However, the upward channel, which is widespread throughout the picture, has provided support for the value, and therefore a fall is not necessarily the next step in the ETH market.
Even if the price rallies from now on, resistance can play an important role, as long as the bitcoin market has not seen price fluctuations.
The relative strength index was in the overbought zone for almost four days and then dropped again. However, the price remained close to overbought areas, indicating strong buying sentiment for the digital asset. The RSI hit the overbought area again as prices tested resistance and declined.
Bollinger Bands, however, have noticed limited price swings. Although the bands split after the bottleneck formed a few days ago, price was capped below resistance.
The Ethereum market no longer provides traders with a suitable position to expand or contract cryptocurrency. A change in the bitcoin market could provoke a fraction of the ETH and break the current consolidated market.
🗞Bitcoin Cash Price Rises 30% A Day After Bitcoin SV Pump
BCH still has a long way to go to set a new all-time high.
Altseason is here! Thanks to the profits from its lost cousin Bitcoin, Bitcoin Cash has surged more than thirty percent in the past 24 hours, peaking at just over $627 early in the morning (UTC).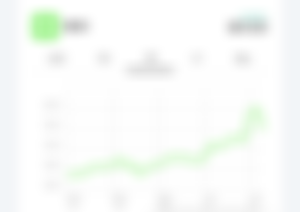 This is still a long way from the previous all-time high of $4,355.62 set on December 20, 2017, but like its namesake Bitcoin SV, Bitcoin Cash is one of the many altcoins that have benefited from Bitcoin's historic bull run.
Bitcoin Cash surfaced in 2017 when developers responded to calls to change the form of bitcoin trading to accommodate the growing speed of transactions. As some Bitcoin developers were working on a proposal to improve Bitcoin number BIP141 (SegWit), another group of investors, developers and mainly Chinese miners came up with another proposal: to increase the size of the Bitcoin blockchain from 1MB to 8MB.
In August 2017, a hard fork led to the creation of two currencies called bitcoin. Bitcoin (BTC) and Bitcoin Cash (BCH).
A year after online voting increased the Bitcoin Cash block size from 8MB to 32MB, it was again split by lots. Until November 15, 2018, another hard fork was announced, led by contractors Jihan Wu and Roger Ver, who launched the Bitcoin ABC (Adjustable Blocksize Cap) software.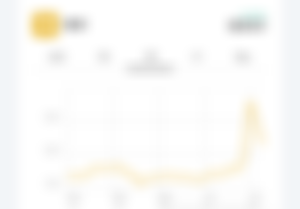 Another store, run by Australian computer scientist Craig Wright, a man who claims to be the inventor of Bitcoin "Satoshi Nakamoto," although these claims are highly controversial, offered other software Bitcoin SV (Vision Satoshi's). It became the blockchain that BSV runs.
🗞South Korea to introduce income tax on cryptocurrencies
South Korea has approved a tax on income from cryptocurrency investments for individuals, which will take effect from 2023.
South Korea's Ministry of Economy and Finance said it has finalized the amendments to the legislation following a revision of tax rules in 2020.
An investor earning more than 2.5 million won (about $2,300) of digital assets in annual income is taxed at a 20% rate. For digital assets owned by the taxpayer prior to the entry into force of the law, their value will be determined either by maximum market indicators or by the actual purchase price.
The tax regulation system has been developed for several years. Initially, the tax was planned to be introduced in October 2021, then it was postponed to the beginning of 2022. In November, the government said it took more time to put in place an appropriate tax infrastructure, citing cryptocurrency exchanges that were unable to meet earlier deadlines.
In the meantime, the Korean tax authorities have already begun to track the profits made by foreigners from trading virtual assets as other income, and levied duties indirectly through exchanges.
The National Tax Service (NTS) in November declared Bithumb Korea, the country's largest cryptocurrency exchange, to be taxed in the amount of 80.3 billion won ($69.3 million). The agency claims that Bithumb has failed to honor its duty of withholding taxes from its foreign clients.
South Korea is one of the fastest growing countries. Despite the fact that it is extremely conservative in tradition, modern technology is at its peak here.