What's my type?
It's Monday again guys. I know the others there really hate Monday because work starts again, classes start again, another week starts again. I agree that Monday is a bit boring because even one of our professors said he hates Monday so he doesn't meet us online every Monday hahahhaha. But we should also be thankful on Monday because we were given another chance to welcome the new week. Anyways my topic for today is about my type. I saw this challenge that many users have tried and of course I don't want to left behind them so here I am I will also try this, This or That Challenge "My Type" Edition. Actually the real reason is that I can't think of a topic today because it's Monday and I usually do a lot every Monday so I'm losing time to think of a topic and I don't know what to write. But before the conversation goes longer, I will start this challenge now.
I really prefer the tall one to me so that when we have a child they are also tall hahahhah when I/we have a child? I immediately think about it eh until now I haven't had a boyfriend hahhahha. Anyways I'm only 5 feet 2 inches tall (I know I mentioned this before) so what I want are those at 5 feet 8 inches hahhaa (if I'm lucky enough to find one hahahhhaa). But that's really what I prefer guys.
---
I prefer the relatively quiet guy who are mysterious but not the mysterious way that they are hiding something, I mean I like the mysterious ones because they are being quiet hahahha. Besides, guys, I have doubts about very talkative men hahhahah charot but no offense to all the men out there, because they say that the real man is really quiet (Is that true? Depend your self guys hahhaha) . And I also like the guy who is quiet but when it's just the two of us, he also becomes talkative and tells me a lot because he's comfortable with me.
---
Of course my answer there is opposite sex because I'm a straight woman. I was mistaken find as a boyish by a lot of people back then because of the way I dressed and acted but I knew in myself that I was a pure woman hahahha (pure dapat talaga, hindi ba pwedeng straight? Hahhaha). Besides, I said above that I want to have children so I need opposite sex to have children, I know that I can have children now even if I have a relationship with a woman same as me but I also know that it will cost for that to happen, for both woman to have a children, you know what guys mean.
---
I prefer the cute one even though I said that I like the mysterious guy, I don't like the bad guy and besides, who is the person who will reject the cute person, right? But the others want a bad guy because they think it will be cool but I don't really like that, but of course it depends on the person.
---
Pwede both? Hahahha chariz. I used to have a crush on Hot guys then especially when I was a teen but now I have more crushes on nerdy guys but the type of nerd who is smart, the one who wears eyeglasses because he is a genius char hahhaha as long as he's a nerd but he's looking well and he is kind person. But it still depends, I like Hot guys but I also like Nerd guys.
---
I prefer the short haired guy. For me, it's because a man looks clean when his hair is short. I'm not saying mens looks dirty when they had long hair, I didn't say anything like that because it still depends on how they fix their long hair. And besides, there are also men with long hair but it's nice to look at them and long hair really fit to them. But since I'm the one being asked, I'll still really choose the guy who only has short hair and then always has his hair in order or always styled.
---
And that's all. That's my entry for the This or That Challenge "My Type" Edition. And the questions there are general but for me I relate my answers to what type of guys I want. But wherever you can relate your answers, it's okay because I've already read an entry that she relate to herself and her partner the answers she gave to the question, I've also read some entry that they relate their answer to what they just wanted, as long as I know, you can do want you want to do, and that's fine hahahhha. And Thank you to the creator of this Challenge, I actually can't remember his/her name so I can't mention it, but thanks to you anyway. And actually guys there are a lot of questions there but I just chose a few because I feel like I've already answered the other questions before and I've also noticed that I answered 6 questions because that's also my favorite number.
And today I want to thank@Jher0122 for the sponsorship renewal. Thank you so much po.
Thank you very much for reading, I hope you do not get tired of reading my works. Thank you for your support and trust in me and my articles. Thank you again.
I would like to thank my Sponsors who are so kind and generous. Please visit and read their articles when you have free time. Their articles are also very beautiful and great so you will definitely enjoy reading. And I also want to thank the people who always read, comment and upvote my articles. Thank you very much too. And may you all be blessed for your kindness and goodness.
Thanks for reading this.
Keep Safe and God Bless us always.
Don't Forget to Be Nice and Be Good to Everyone.
Bye.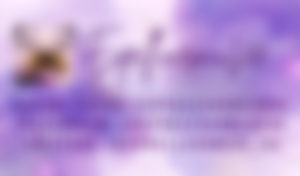 Lead image source: Unsplash