I hope Bridgette will be healed very soon.
I have been worried and sad for a few days now because our Fur Baby "Bridgette" is sick now. I also introduced Bridgette to all of you back then. And Bridgette was the youngest of all our Fur babies.
On Saturday she started to get weak, she didn't eat in the morning until night no matter how hard we tried to feed her. At first we thought she was just full and didn't feel like eating but the next day, Sunday, it happened again she didn't eat all that day. Yesterday, Sunday, she was so weak that she always lay down and only got up once, she really didn't want to eat even though we were giving her food near her bed, she really didn't want to, she just smelled it and didn't even taste it. So in the afternoon we decided to give her medicine. When she got sick back then we just gave her Biogesic and we crushed it and put a little water and put it in a spoon and gave her a drink and the next day she recovered and healed. But that's not what happened yesterday when we gave her medicine. She did not recover and this morning she was still really weak.
We give her food this morning, this food has soup because we think that she might not eat solid foods so we give her noodles. But she did not eat it. She only drinks water, she drinks a lot of water all the time. That's why this afternoon when she didn't eat her lunch again, we followed the advice of my grandfather and grandmother to feed her Sugar. They thought that she might eat a rotten food or poisonous food (like a frog or else). Because we allow Bridgette to roam every night but we release her from bondage every 10:30 pm where the curfew is over and there are no people on the streets. We both tie Bridgette and Betong every morning. Because we thought that maybe she played with the frog or maybe she ate it and maybe feeding her Sugar would help. We know that sugar really helps us when we eat something that is rotten or expired or has a poison, so it might also be effective to Bridgette.
This afternoon we did that, we fed Bridgette a spoonful of sugar. But until this afternoon she still did not eat any food given to her. She is still very lethargic and very weak and she is just sleeping. This afternoon I was surprised because she disappeared in the place where she always slept so I immediately looked for her and I saw her in the back of our house where there were only plants and no people and there she slept. I talked to her and asked why she slept there, of course I knew she would not answer my question so I carry her and took her back to the place where she often slept.
Honestly, I'm not just worried and sad because I've been crying also but I'm just holding back because I know Bridgette will get better soon. But I really feel pity for her, if you count, she hasn't eaten for three days and his stomach is definitely empty except for the water she always drinks. She has also really lost weight and that is noticeable even though she has not eaten for only three days.
Maybe other Fur Parents there know how it feels when your Fur Baby is sick, there are those who wonder what you will do to them just to make them heal right away, there are also those who wonder why their Fur Baby is sick, what happened to them and why they was suddenly stricken with pain and of coursse Fur Parents who are really concern for they Fur Babies situation.
And now, as I write this, I am really crying because I want her to be healed very soon and I don't know what I will do to heal her. Maybe the Fur Parents there also know how much we love our Fur Babies, who look like human beings when we treat them. So when they are sick we also want them to be healed immediately. And of course we also love them as if they were real members of our family.
What do you do to your Fur Babies when they are sick? But I can't bring her to the veterinarian now if that's your answer to my question, because we don't have a budget right now and our place is at Alert Level 3 so you can't really go out just that easy. Or do you just let them heal themselves? Others say that sometimes dogs have the ability to heal themselves, they just eat herbs and they recover from their illness. But anyways, you can comment below on what is good to do or medicine for dogs when they are sick or if you have other suggestions about dogs.
I also don't want to post or put a picture of Bridgette in this article because I might get even more emotional when I see her pictures, this afternoon I was really emotional because I felt pity for her every time I saw Bridgette having a hard time.
And up to here first. I will read all your comments because I really need other suggestions right now. And I've been praying all the time that God will really heal Bridgette soon.
Thank you very much for reading, I hope you do not get tired of reading my works. Thank you for your support and trust in me and my articles. Thank you again.
I would like to thank my Sponsors who are so kind and generous. Please visit and read their articles when you have free time. Their articles are also very beautiful and great so you will definitely enjoy reading. And I also want to thank the people who always read, comment and upvote my articles. Thank you very much too. And may you all be blessed for your kindness and goodness.
Thanks for reading this.
Keep Safe and God Bless us always.
Don't Forget to Be Nice and Be Good to Everyone.
Bye.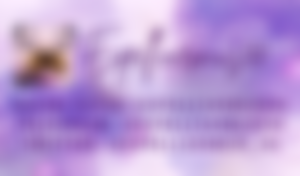 Lead image source: Unsplash