I am very tired today
Today I am really tired. Today is also the day that I undergo for medical examination or laboratory tests. The other day, one of my friends and at the same time my classmate was suddenly chatting and she was asking me to go with her to undergo for medical examination because our other classmate are going with her also. At first I didn't want it because it was still early. We are scheduled for medical screening on August 22 and the due date is still until August 30. I also thought that the Urinalysis and Fecalysis results would expire in just 14 days, so I thought it was too early so I refused to go with them. But I thought it would be better if you were with someone, so the next day after we chatted, I said that I would go with them to undergo for medical examination. For those who don't know why I need to undergo for a laboratory test, it's because I will need it for my studies. College students are required to pass a laboratory test and undergo at medical screening. Because our face to face classes are approaching, that's why we have to do that. But if we're online, there's no need for that. Ang gastos talaga face to face. Hays.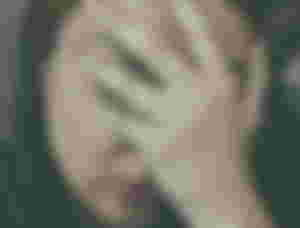 And today I woke up very early, maybe around 6:00 am. Well that's early for me because in the past few months and weeks I always wake up at 9:00 am (because I'm still on vacation) so this is the day I wake up early again. Because our classmates who undergo medical first said that the line at the Clinics is so long so we need to go there early so that we don't get caught up in the rush of many people.
But despite waking up early, it still took me 8:00 am before I left the house. The reason why is I took a shower and the water here is so mahina, mas malakas pa ata yung ihi ko hahahaha. So it took me a while and then of course I ate breakfast to fill my stomach because I knew that I might be there for a long time and I might get hungry.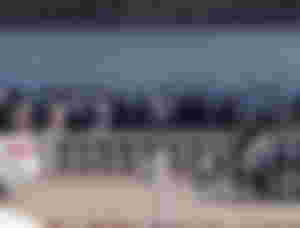 When I arrived at the Clinic, my friend/classmate was already there and they had finished taking Blood and Urine. And they will go to the X-Ray room. In short, I'm super late. Hahaha it's a good thing that a friend of mine accompanied me where the room for the first test, for blood and urine. But because I had to line up, I told her to leave me there na and I'll just follow them na lang. A few minutes later I was next in line. I have written my name on the paper and paid for the test that will be done on me. And then a blood sample was taken. After that I was given a small cup to put there my urine. And that's when I got into trouble because no urine came out of me when I tried to pee in their Comfort Room (CR). Many have followed me who will use the same CR so I can't stay there for long. After a while I came out and I didn't force myself to pee anymore. I forgot to drink a lot of water before I left the house, so I had trouble urinating.
Maybe I'll just continue telling my story tomorrow. There are many things that happened and I noticed that this one is already long so I'll just end it here. So tomorrow I'll just tell what happen next and why I'm so tired today.
And that's all for today. Thank you for still reading my articles. Happy Weekend to all of you.
---
Lead image source: Unsplash
Sponsors of Expelliarmus30