Chicken Adobo on Saturday
Hello to all of you! How are you guys? I'm sorry if I'm always away and late to reply to your comments, I'm getting a little busy but I'm still here and I won't disapper like that. It's also a bit difficult for me to manage my time now because my schedule is fixed but there will be a sudden change or our professor will be asked to do something suddenly so my schedule is messy and my other work is a bit affected so I'm a bit rare to visit here. But no matter what happens, I will never forget Read Cash, it's everyday part of my life as well as Noise Cash. So somehow I'm still working on a way for me to visit here and read.
Anyway, what I'm going to share with you today is the Chicken Adobo I cooked, It is cook with love hahhaha. Those who have read my past article probably know that Chicken Adobo is really my favorite. And mama or grandma used to always cook for us. I've never really cooked Adobo even though I already know how to make or cook it, all I used to do was help my mom or grandma, I am just assisting them like I was the one who give them the chicken, soy sauce, vinegar, sometimes I tasted the taste if is it salty, if is it sour? That's just my role before every time someone cooks Adobo here at home. But this time I actually cooked the Chicken Adobo, my own recipe, my own preparation and I actually cooked, fried and I also tasted the taste of it myself if it taste was okay. But why did I even think of cooking Adobo today on my own? The answer to that is because it is a requirement for my Major subject. Our Major Subject teacher require us to cooked our own version of Famous Chicken Adobo.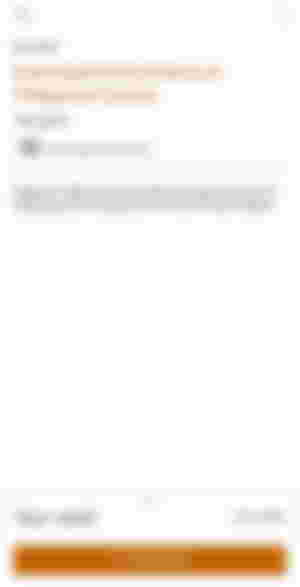 Actually she's asking to make a video, you can see it in the pic above, but I won't do the video reveal right now becuase I still haven't edited the video hahahha, I just did that Adobo this Afternoon and I'm still a little tired so maybe tomorrow I'll just start and finish editing since it's due date is on Monday. I can also cook tomorrow but I thought because it us Sunday tomorrow and I don't want to do much and I want to relax so now I thought of doing that requirement for tomorrow I'll just do editing. It's a good thing our teacher doesn't require us to upload our video on YouTube hahhaha becuase different prof's requires that to their students, they need to be upload their videos to YouTube and they need more likers and viewers. (Youtuber/ Vlogger yarn?) Hahhaha.
And now I'm going to share the ingredients I used, I actually got an idea on YouTube for the ingredients I'm going to use and I think the Ingredients of Chicken Adobo are almost the same, it's just up on how will you cook it. All you need is Chicken, Soy Sauce, Vinegar, Sugar, Peppercorns, Bay leaves, Water, Oil, Garlic, (note: I didn't put onion because I don't like Adobo with onion, but it depends on you if you want your Adobo to have onions). And the process or the procedure for cooking Chicken Adobo is first, put oil in the pan and heat it, then put the garlic and saute it, when it turns browns you can put the chicken, mix it and then add the soy sauce and vinegar and then mix it again to add the flavor or the sauce to the chicken. Add the sugar (this is optional, if you don't want a sweet Adobo, you can not add/put that.) Then add the peppercorns and Bay leaves. Cover it and let it simmer. When it boils, turn the chicken over to cook the other side and then let it simmer again. It can be taken out when it laredy boil but I like to fry the Chicken first so I separated the chicken from the sauce and I heated the oil in a different pan and I fried the chicken there (because I want the chicken to be cooked up to the inside) when you see that the chicken is already well cooked you can put the sauce earlier (where you removed the chicken). You can put a little water on it if you want it with broth, but if you want Adobong Tuyot you don't even have to add water. Just boil it for a while and you can turn off the fire. And ready to serve it.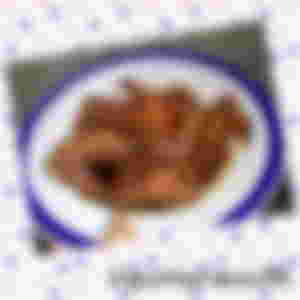 And that's the result of the Chicken Adobo I cooked, even though it's not that perfect to look at but my companions here at home say it's delicious and tasty (Syempre ako nagluto nyan eh hahahha charot). And that's my version of Chicken Adobo, I know I'm not that perfect at cooking yet but like they say practice makes perfect and since it's my first time to cook that maybe the next time I cook it will looks really perfect.
And that's all for today. I just shared with you the Chicken Adobo I cooked and I hope you somehow enjoyed reading it and you enjoy also the Chicken Adobo I cooked even if you didn't taste it hahhaha. Up to here first. See you again on next day. Happy weekend to all of us.
Thank you very much for reading, I hope you do not get tired of reading my works. Thank you for your support and trust in me and my articles. Thank you again.
I would like to thank my Sponsors who are so kind and generous. Please visit and read their articles when you have free time. Their articles are also very beautiful and great so you will definitely enjoy reading. And I also want to thank the people who always read, comment and upvote my articles. Thank you very much too. And may you all be blessed for your kindness and goodness.
Thanks for reading this.
Keep Safe and God Bless us always.
Don't Forget to Be Nice and Be Good to Everyone.
Bye.