Cheers to my 5000 views!
April 26, 2022. Tuesday.
At the same day of my anniversary here something good came up to me or I can say that I read something good in my notification. This is the notification that all of my articles have already 5000 views. This is an achievement of mine and an overwhelming and very important thing. For me having 5000 views is such a big, big thing.
I always celebrate whenever I receive such notifications and I always make an article about my particular achievement. It's just like before that my article had 500 views, so I'm happy because I know that the number of readers of my articles is gradually increasing. And maybe it was only a month ago when I received such a notification and as I remembered that, I only have written 24 articles then but I immediately had more than500 views.
Also, when the articles had 1000 views and 2000 views, I always celebrated that. I am thankful to the people who continue to read my articles which are usually just random, sometimes about my personal life, sometimes challenges and trend games and anything that came up to my mind or whatsoever. I'm happy that even though I can do and write that kind of article, they still don't hesitate to read it, so I'm really grateful to the consistent readers of my articles.
And now it's not just 500 views, not just 1000 views, and not just 2000 views because my articles have got 5000 views already. That is the total views of my articles since I published my very first article. Honestly for me that's too much, come to think of it 5000 views is too much, right?

But before I achieved that 5000 views, it took me 1 year here on this platform but even if it took me a while before I achieved that, I am still really thankful. I know the others only get 5000 views in a few months but it's not the case with me if it took me a while before all my articles had a total of 5000 views. But it wasn't exactly 1 year before I achieved that, if you read the article about my anniversary I said that when I signed up I didn't write an article right away and it took 2 more months before I could write and publish my first article, so it means it's only been 10 months really is total months I'm writing articles here, which means it took 10 months before I achieved 5000 views.
Earlier I counted carefully and I computed how many of all the articles I have published in the 1 year I have been using this platform. And the total of what I computed what I count, all of my articles is at 220 as of yesterday. So it means my 220 articles is equals to 5000 views. Yiee Im so happy!
But why is it that I only have 220 of all my articles despite the fact that I've been here for 1 year? The reason is because I don't publish article every day. So if I could have published an article every day, my article would be at 365 (days in a year) but I know that no one has done that here yet, there is no user who can publish an article every day as in those who doesn't have any absent in publishing article everyday. But if you know a user who has already done that, you can correct me and comment on his/her username as to who he/she is so that we can all congratulate him/her for being consistent in publishing article every day.
I admit that I can't really do the daily blog right now especially since I'm still a student, I do a lot at school and I also do a lot at home. It's been a lot of times that I have challenged myself to blog daily but I really can't, up to 27-28 articles is really the most articles I can publish in a month.
But even so, I am happy with my new achievement today. It's not that easy to get 5000 views so it's a huge thing for me. So I just want to once again thank everyone who tirelessly reads the articles I published, thank you because you are the reason why I had 5000 views now. Love you all guys and thanks again and again.
Thank you very much for reading, I hope you do not get tired of reading my works. Thank you for your support and trust in me and my articles. Thank you again.
I would like to thank my Sponsors who are so kind and generous. Please visit and read their articles when you have free time. Their articles are also very beautiful and great so you will definitely enjoy reading. And I also want to thank the people who always read, comment and upvote my articles. Thank you very much too. And may you all be blessed for your kindness and goodness.
Thanks for reading this.
Keep Safe and God Bless us always.
Don't Forget to Be Nice and Be Good to Everyone.
Bye.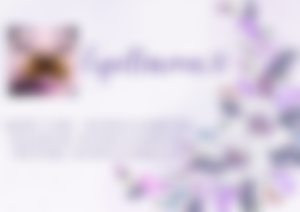 Lead image source: Screenshot from my notification