A new one.
Thank God Its Friday! Finally the weekdays are over, school classes are also over. How is everyone there? Are you still living your life well? And I hope all of us are doing well in fine.
Thank goodness it's Friday. I won't wake up early tomorrow hahahah. I can sleep as long as I want but I suddenly remembered that tomorrow is Saturday and it's my Laundry Day so I still need to wake up early but it's okay even if it's not that early like my waking time which is 5:00 am every time I will go to school. Even if I wake up at 7:00 or 8:00 am tomorrow, it's fine and I'll still be able to finish my laundry early.
Anyway, this week is very tiring for me. Well, I know that it's not just me, it's all of us, especially those who are working hard for their families and their daily lives. It just so happened that I was really tired these weekdays. I also shared with you that just one day ago, my schedule was really hectic and I had such a schedule one after the other until this Friday, so it's really tiring. But even though I'm tired, I still won't give up. I'm only saying here the tiredness I felt but I never think of stopping because I'm just a little bit closer to the truth, I'm closer to my dreams.
Anyway, let's talk about something else. By the way, just after I got home from school, I read a notification from Coins.ph. The notification states that there is said to be a Play-To-Earn game in the coins.ph app. Of course I was happy and excited at the same time so I immediately read the full details of the notification. When I finished reading all the details, I immediately updated my coins.ph app. After that I was looking for where to access the Play-To-Earn game. I saw it easily so I tried to play without anything else.
When I saw what available games were just there I remembered one thing, that was Peagaxy. Pegaxy is a game that was also trending before the end of 2021 until March 2022, if I am not mistaken. But that game faced a problem, so eventually the players of Pegaxy gradually disappeared.
Today's Play to Earn game on coins.ph is almost like Pegaxy. The thing you will do is to race horses also. The only difference is that the game on coins.ph is not as furnished or as good as pegaxy. When I tried to race the horse that was chosen/given to me, I didn't have any other opponents and all I could see on the screen was the only horse which was mine and then the background was just plain black. So I don't know if I won or lost the race. I don't even see who my opponents are. But I think in the next few days they will improve this game even more to attract more people. And what you can win in this game is $HOOF which is also a token. Based on the article I read about the play to earn game, the token you earn cannot be withdrawn yet, but they promise that they will fix it as soon as possible.
If you want more clarification about what I am saying, you can visit the coins.ph app yourself and read the full details there.
So far I've only tried the game because there's nothing to lose because it's free and you don't have to spend money to play.
I think I will end this article here. I hope you all enjoy your Friday.
And that's all for today. Thank you so much for reading this article of mine.
God bless us all.
---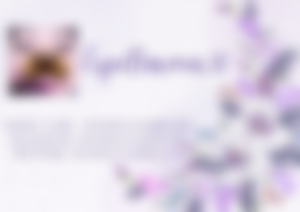 Lead image source: Unsplash