A cold Wednesday
Hello everyone. How are you all? I hope everyone is still doing great.
Yesterday the weather was very cold here in our place that's why I was too lazy to write an article hahahaha I still told myself that I shouldn't be lazy anymore but look what I did. I'm sad for myself. I haven't been productive for a day. I also didn't do any exercise or workout yesterday because it was raining. My exercise/workout day is actually scheduled for Wednesday and Sunday. But because the road outside was wet and besides it was very cold just in the morning because it was raining when I woke up. It's so lazy to move when the weather is like that, it's raining then it's cold and then when you leave the house you'll just get wet and muddy on the road. That's why it's a good idea to just stay inside the house and then just lie down in the room and wrap yourself in a blanket so you don't get cold.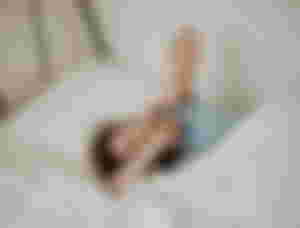 And yesterday I was doing just that all day. I was just inside our room watching videos, vlogs and clips on my phone. When I got too lazy to watch and my eyes hurt from staring at the screen, I stopped.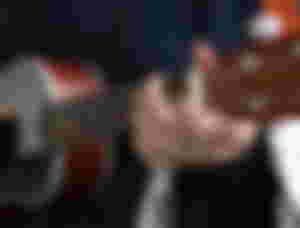 I took my Ukulele and that's what I was busy with. I also held it for a few hours and practiced different chords and songs. It's also a good feeling when you play and sing while it's raining, it's like you're accompanying the downpour, it's just a good feeling. But it would have been better if my voice was also good, but it's not. It seems that those who hear me singing are annoyed and irritated hahaha, so I just played my Ukulele instead of singing. When I started to get tired and my fingers hurt from touching the strings of the Ukulele, I quit.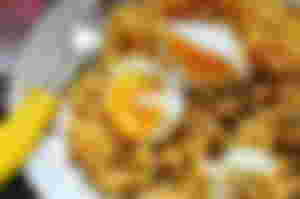 Image source: Lucky Me Pancit Canton
And then when I got hungry (lunch was over by this time) I decided to cook Pancit Canton, my all time favorite. No matter what others say about Pancit Canton, I still have no doubts. They say Pancit Canton is not safe to eat because it has such ingredients that are harmful for us, but this is still my favorite. Especially yesterday the weather was cold, it was right and perfect to eat Pancit Canton and then have a slice of bread/egg and coffee. My trips are like that when it rains. Well, I know that eating Pancit Canton all the time has a really bad effect, because it's an instant noodles. I've heard many people say that the cause of their UTI (Unrinary Tract Infection) is the constant eating of Pancit Canton, which I think is true because the same thing happened to my cousin. As for me, I don't eat Pancit Canton every day, only when I crave for it and it seems like 3-4 times a month. By the way, my favorite flavor of Pancit Canton is Sweet and Spicy. How about you, what flavor is your favorite?
At night, I did the same thing, lay in bed, wrapped a blanket, watched TV shows and when I was bored, I watched something on my cellphone. There's nothing like that when the weather is too cold, it's like it's too hard to move the body and there will be laziness hahahaha.
And let's go to the present, today, let's stop taking about the past hahahha joke!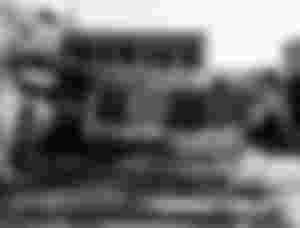 Today I did laundry. The sun shone today so I took advantage of it and maybe tomorrow it will rain again. I haven't finished all my laundry yet because it has accumulated quite a bit. I hope it will continue to be sunny tomorrow so I can wash our clothes again. I just stopped doing laundry today because I'm really tired and another thing is that I don't have space to hang clothes because our neighbor's clothes rack occupied a lot of space again hahaha. So I'll just continue my laundry tomorrow.
Later, I will do light exercise or work out. Because I didn't do that yesterday. As for writing this it's already 3:00 in the afternoon, later today around 5:00 pm I will exercise so that it won't be too hot.
And that's all for today. Thank you so much for still reading my articles, I really appreciate it. Hope you enjoyed this one. And I wish everyone to have a good day.
---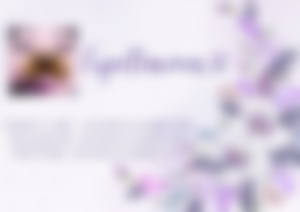 Lead image source: Unsplash
Sponsors of Expelliarmus30