Tortured Effect Of The Medicinal Drug On Me.
What is the torture you hated in your life? For me, the nightmare was to be fed with medical pills and have the tablet to support your life for years, which relies on branding and generic medicine. I don't want that to happen; I have personal reasons why I wouldn't say I like pills. If it is just mild and not much irrupting, I prefer the plant extract; if I cannot bare any more, that's the time I have to take it nice and slow. I want to have my herbal life, herbs and natural, for I am afraid of something.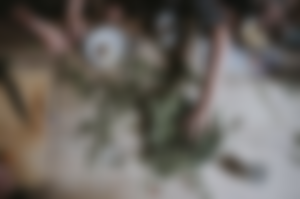 One of the things people have found trouble with is that some people only rely on pills when they have a headache. They needed a commercialized brand of Medicol, and it even uses some pills for migraines, toothache and many more. It was a relief, especially when we were too busy with everything. We needed some time to make a living. Understand that sometimes people have no choice but to rely on processed herbal drugs because they have no plants at home.
Don't judge me when I say this, but I saw that having pills of all taste like bitter sour and unexplained taste was torturing. If comes the day that I will rely on pills to support my life, maybe I should make something else. I have seen the worst, the chemicals that only come through your mouth, not the food itself, the kind of substance that disappears in our body but the fruits and drinks we take and know to be healty.
I am not well these past few days, but I don't want to take the pills my mother offered. I choose not. This strange thing happened to me when I took some; better remains silent and private about that. Another one is that when I take pills, my body responds as it gets worse; for instance, if I have a mild cold, taking them will trigger more. I hate that.
That's why I want to go back to natural remedies. Lagundi and other leaves could mend some simple colds, headaches, and migraines that could be repelled by aromatic herbs, indigestion to tea, and much more. Those were the things I wanted to learn today, and I want to get serious about herbal and planting. Educate me on the greeneries and life savour.
I enjoy my refreshers, as I wish my spearmint plant would grow its leaves overnight. I loved to make some refresher, like juicing it and adding some lemon or lime and some wild honey extract syrup. The aroma of honey and crashed fresh leaves of mints gives some smells of a lifetime. The water with a taste of honey and some sour lemon gives my throat a relaxing gulp. I am enjoying the drinks while detoxicating my body.
Also, I did try to brew some tea out of spearmint, but the mint alone under the hot water gave me some unclear taste, so I added some turmeric that was also present in my garden. I was shocked at how it went, the turmeric original taste of spicy was just gone, maybe because of the mint flavour and natural substance, but I did enjoy drinking my turmeric and mint tea.
Last night I was about to brew some Lagundi leaf to repel my colds. I added some fresh turmeric, and again, it blew my mind. Taking my time to read some ebooks while enjoying the natural hot tea was quite impressive.
This is how I want to enjoy my life soon, simple as not being required to buy some expensive brand for my tea and natural remedy, where everything will be in the garden.
Herbal life is a happy life. I want to secure my health with pills and natural remedies, away from the toxicity of people and nature.
Imagine you have no choice but to buy the tablet pills the Doctor recommended to support your life; sometimes, people need to buy a particular brand and dosage not present in the hospital alone, relying only on drugs. I have seen a lot of people not happy taking some pills. I had seen not just once in my life that my uncle cried when he looked at those pills, having only one gram of food and another gram of pills. Sometimes the drug is torture; it's all because we don't take our health that seriously. We never give time to rest so our bodies have the nutrition that we need.
I don't want that to happen to me, so at this moment, for now, I will prevent this by living naturally, having the fresh as I love. That's why I shall plant more and collect more plants with proven properties. How about you, which suits you? Tablet drug or herbal plant?