Deliverance Healing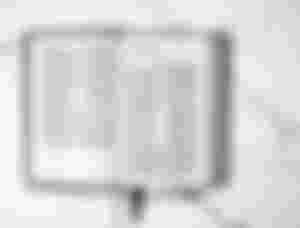 Do you acknowledge that we were not the only living society in outer space? Like there are dozens and thousands of planets that were living distant away from us. Who knows that there are also people of the same kind that lived out there, also wondering what if they were not alone on a living planet?. Same as the topic for today, do you believe in God? The Messiah or Jesus?. How about the heavens and purgatory? The angels and demons? where angels could be a demon and bogeys could portray their selves as philanthropists? [Bogeyman: Legendary monster]. One last question, do you believe in what they called the Ministry of Deliverance?. Well, now I believed it because I saw it with my eyes.
The more I become aging, I think more I must look for everything, I become curious and becomes more attentive to other beliefs. I don't know but I was born with a curious mind I think, somehow I questioned things that must not be questioned far so fast.
We grow up hearing other mostly elders about we should be careful in where we get tough especially on an old tress with a huge slimed body, they said it was a paradise for supernatural and creatures we don't see within our naked eyes, there was something inside that living like us, when they hurt or disturbed they could create chaos and make your body weak, sick and worst decay. Some said it was a myth, not really we had that kind of persona living inside the tress. It comes from the imagination of humans.
We all knew that our ancestor, especially in the Philippines, was the one that gives those ideas, but where does it come from?. Is it really just a horror story to be feared by a child or there is something that comes true?
Another this is being possessed. Well, I also saw something within me but might be that's for another article for sure haha. How about possessed and bewitched? Do you believe in that kind of demonic act? Where a jealous woman could make your body or health worst because she had the power to summon the black shadow? The woman who told a rag doll and within a string of your hair, the needle could make sure you will be suffered?.
Some believed and others don't. But in the religion of Christianity and any divided sector of the religion they had this "ministry of deliverance," I met one group of a pastor who makes things like this. They are all pastors that had contact with each other and when something just come they joined their forces to regain strength and try to defeat the bad spirits as the enemies.
I saw the action within my eyes, one leader had this strong charisma. I don't know but I could see that she wasn't that ordinary woman who can speak a different native tongue and dialect. They are group op pastors and each one of them had their own talk. The service started with a singing and lively Christian music that was last for at least an hour I think, then comes the preaching of the pastor. Explaining that there was really a demon, within and all the supernatural, and she said that we should avoid this one. They were the exile angels that choices to betray God and joined Lucifer Morningstar to clash the goodness and choices the bad side.
So God exile them and separated them from the earth. Others had landed in oceans and sea and they become the demon of the water or mermaid, some landed in the mud and soils and becomes the ghost of the land, some ran and entered the tress and were afraid to get out and just stayed there forever. Angels are fallen, they were not an angel anymore.
The deliverance service made the actions, one pastor is talking in a language I can't understand, the other two seems familiar yet I don't know what they talking about. Their hand is pointing at the head of the person, I could see in my eyes that the man felt something even thou he wasn't touched by any of them. They are like battling with a different language, a lot of different rituals, and exciting mounting products.
Then there is also a medium. The pastor just looks at the medium and says something in her ears. Then the surrounding becomes dull. The woman possessed. Yeah, I could see that she was not normal she was. The pastor asked why she made this to him, and the answer is she was jealous, then the pastor told her to remove what she added. In just a glimpse of the eyes. I could see also that the size of the stomach was lessened. Unlike the things, I see before the service.
Believed it or not, there are bad people out there who had the contract with the demon, and their task is to hurt people. The demonic act happened everywhere, you might not believe it for now, but when also you see with your eyes as I do. Might be that's for another opening for you too.
Thank you for reading, this is not fiction.