The killer cleaned it thoroughly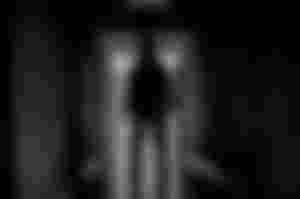 Hello everyone it's a brand new day with very cold weather saying don't get out of bed but you know money must be made so I have to get up and get out
How was your night? Mine was great I slept all through the night.
________________________
When you are choosing a friend be mindful of who you want to choose because some people are not truly what you think they are.
Sam chooses the wrong friend and his friend happens to be his worse enemy at the end of everything, Sam works in a company that produced slippers, and in such a place there are lots of machines that is been used to process work meanwhile those machines can actually kill or hurt someone if care is not taking.
Sam was just a contract staff and he is very hard working so his hard work took him to the next level at his working place, his boss made his shift manager of the factory in case if there is any emergency work or something he didn't see for him Sam will definitely see it since he knows every cover of the factory.
There is Gabriel who happens to be Sam's co-worker on the production floor so he noticed that Sam is been promoted and he got angry about it because he felt that he should be the one taking that position and not Sam, so this makes him hate Sam but he pretends to be his friend so that he could get rid of him.
One day Gabriel went to the CCTV camera room to distract the person in charge so that he could turn it off which he succeeded but he didn't turn everything off because he was so in haste before the person in charge got back, then he went back to the factory and invite Sam to where he believes is secure to carry out his mission.
It was a night shift which makes people feel relaxed so Gabriel took Sam to one machine that is been used to press and told him that the machine just stopped working and they want to use it, normally it is not Sam's work to fix the machine but been a shift manager and on a night duty he just wanted to check it out then Gabriel pushed him into the machine then ran off back to the production floor to continue his work.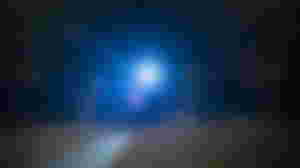 In the morning people were looking for Sam to give him a report but they couldn't find him so they called the main boss and when he arrived at the factory he went straight to the CCTV camera room to see what went wrong then found out that all the camera switched off including the incident area camera.
But there was one that wasn't and that is just a passage camera so he checked but he couldn't find it because that is where everyone passed but Sam didn't pass there out since he came in last night.
The killer cleaned it up thoroughly but you know there is no how something like that will go just like that so after 3 days the machine where Sam was pushed into started bringing some bad odors which called people's attention to it.
And when they checked the machine they saw dried blood under it and they called an engineer to check maybe someone got injured during the work but they found Sam's dead body inside the machine and no one could place a finger at what happened to him.
It was reported to the police as an accident and still, the position never goes to Gabriel after all he did to Sam he never got the position of the shift manager because that wasn't meant for him but he cleaned up the mess thoroughly.
Though later after some years the truth came out and he was arrested and charged for murder but the deed is done already.
Thanks for reading.