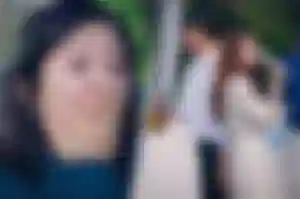 I know you wonder every night what have gone wrong, what have you done, or if you made a different choice would the person you love could have stayed until now. All the "what ifs" and "should haves" consumes you and dried you up every single time that you would be reminded how things went from everything you have prayed for to everything that you wish you never wanted.
Its never your fault, get yourself together. There is no valid excuse for someone to cheat, no matter how lonely the person is in the relationship because you could always end it. How ironic it is to hear excuses like, "I felt out of love" , "You were too busy" , "HE WAS ALWAYS THERE, you are not", "I love you, it was just a mistake" and "It was not serious, I was just playing" . Those are unacceptable in any aspect.
It is very unfair to blame the other person when they didn't have done the crime, regardless with the circumstances. People got tied up with the pressure of fear being alone that is why when they felt being left out by their partners, they tend to seek attention to someone else. The issue lies on them, not to their partners.
Never tell to yourself you were not enough, because it's not you, its them. All throughout the relationship you made everything you could and things still went out of hand because you are the only one holding unto that relationship.Relationship is for two people beating odds together, but your partner become the odd to the relationship, and its the right thing to end it. Your partner was the one that cheat, please do me a favor, don't get revenge by cheating back. Let them go, because they were not enough to handle your loyalty and has no respect to the relationship.

You will never find the right one if you are holding to the wrong one. Holding to the wrong person doesn't always mean keeping the relationship when you know your partner could do the same mistake, or keeping the relationship when you know your partner is still cheating on you. Most of the time, it means holding into the memories being drown by the nostalgia feeling that you won't let go because you still love the person, but mate, it's over and you'll never move on if you'll hold on and keep the person by staying on memory lane. Its not fair for yourself, you deserve to be happy and be free.
Take care of your self because the right person is few steps away from you. We meet people in a most unexpected way, we could felt real love from the most unexpected people, and we when the right person comes its never hard for us to commit again. So, down drown yourself to alcohol and drugs because of a failed love story. Don't lose yourself because you were being left with no good reason. Don't mess your life because you felt you were being left because you were no good for them. Don't lose you hope, and get yourself together. Because nothing is more sad than having few days left to live and you have meet the person that could love you purely, and nothing compares to the agony of unintentionally hurt the person you love because you weren't able to overcome the last wasted relationship and now affects everything in your life.

MATE, keep living your life in a right way. The right one is on their way. BE PREPARED.