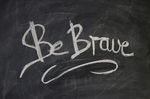 I've never been one to worry too much about being successful. So I had to think a little bit about whether there was a success story in my life. I think there may be several.
After reading the article shared by my friend who invited me to Read.cash, I decided to write this article. On this occasion, I will be participating in another article competition. My goal is to be a part of this event. You decide what kind of success story my story is.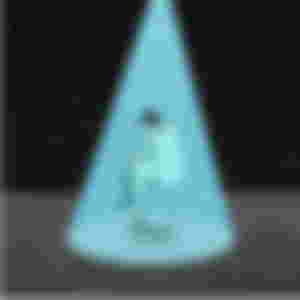 I say at every opportunity, I am an actor. I think it would be more accurate to say that I am a theater actor. I mostly acted in plays. Once, I had a small role in a TV series broadcast on a national television channel.
In 2010, together with my school friend, we established a theater in the city of Antalya. We spent our first year mostly making children's games. In order to grow our theater, we needed to expand our circle. Many times, we met with fellow actors in both state and municipal theaters and talked about what we could do together. We also contacted some amateur theater groups.
State theaters and municipal theaters dominated the sector in Antalya at that time. Privately-run theaters like ours were trying to stay afloat by touring. We wanted to change that. The people of Antalya are a community that is interested in both theater and other branches of art. Still, it is not easy for a theater to survive without government support.
In our first year, we made some money by staging plays for children. We wanted to make our name known and reach more audience by staging plays for adults with the money we earned. We agreed with our fellow players and decided to stage a play for the new season.
Our resources were very limited. Despite this, we rehearsed throughout the summer by using the hall of the art school of our friends from our close circle. On the one hand, we continued to work on the decor and costume, while trying to arrange the theater where we will stage the play. Normally, a certain amount of money is paid to the actors at rehearsal time. You can think of it as half a salary. However, we did not have the means to do this and our fellow players showed understanding to us. During rehearsal times, we cooked and brought the actors' meals at home. It was to our advantage that there were not many players. There were 4 other people besides us.
The play we decided to stage was British playwright Peter Shaffer's play "Black Comedy". Yes, there are six characters in this game. I played the electrician in the game.
Theme of Black Comedy: from Wikipedia
Theme of Black Comedy

Set in the turbulent days of 1960s London, it is a sophisticated, very humorous, tumultuous farce based on a very simple idea.

Comedy in the Dark is one of the most modern comedies, which takes place between characters groping in the dark with the lights out, but was written with the idea of ​​presenting this blind fight to the audience under the light.

Sculptor Brindsley is engaged to Carol and wants to impress Carol's old-fashioned colonel father. But the night that both Carol's father and a millionaire arrive to buy the statues, insurance blows. Brindsley's ex-girlfriend, Clea, arrives and hides herself in the blind apartment. Carol can't keep her fiancee Brindsley's hand apart in the dark. However, Brindsley's gay neighbor, an antiques dealer, and Clea recognize Brindsley's hand. Love may be blind, but it is undeniable that it has feelings. Moreover, it is very difficult to hide these feelings and act otherwise.

Comedy in the Dark is a play that does not reflect its commitment to the social life it emerged from, as well as being one of the most entertaining comedies.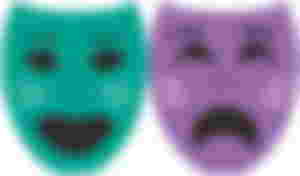 We rehearsed all summer. I went to all the rehearsals. It took about an hour and a half to walk between my house and the hall where we rehearsed. Antalya is a city located on the south coast of Turkey. Summers are very hot and humid. In that sweltering weather, I walked that road 5 days a week for almost 2 months. It wasn't just my face that was sweating :)
We also handled the decor and costumes of the game with our own efforts. A truly talented artist, the light maker of a theater in Antalya decorated the lights of the play for us. We obtained the costumes from our friends and family. We only bought a few costumes with the money. The decor that challenged us the most was the rocking chair. This chair had an important role in the game. So we couldn't use an ordinary chair. Since the play was set in England in the 60s, it was already very difficult to find props and costumes.
We needed a rocking chair with classic lines, and these things are only available at some antique shops. After a long search, we found the rocking chair we wanted in an antique shop. The seller asked for a very high price. We had to buy it because there was very little time left for the premiere of the game. There was no time to do further research. I remember that day we gave all the money we had left in our pocket to that chair. And do you know that the chair was broken in one of the sessions :( The item had a delicate structure. Of course we didn't buy a new one. We repaired and continued to use.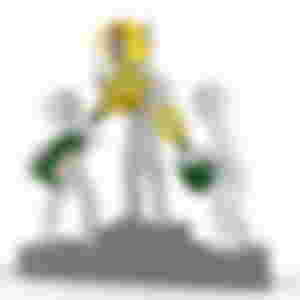 Let's get to the success part of this story. We played this drama every week throughout the season. Sometimes 30 people, sometimes 300 people watched the series. But without hesitation, we continued to open the curtains. Let alone making money, playing in an almost empty hall for 30 people is not enjoyable at all. Theater is beautiful with the audience. The audience is part of the game.
It is a success for me to have staged a theater play that we created by struggling with so many difficulties, that play every week for a season. There is one more chapter of success here though.
There is a national theater jury in our country. This jury consists of theater volunteers. They travel all over the country, watch the plays of the theaters that open regularly, determine the best categories and organize award ceremonies. All you have to do is reach out to this jury and tell them when and where you'll be playing throughout the year. Then he mingles with people and comes on an unfamiliar day, watches and evaluates the game. The prizes they give have no monetary value. However, the awards given by the national jury bring great prestige to the theaters.
We informed this jury as we regularly open the curtains throughout the year. Of course, one day we didn't know, they came and watched our game. At the end of the season, this jury announced the winners. Our play was chosen as the best comedy play in Antalya. Despite all the difficulties and financial difficulties we experienced, we gained a great prestige by receiving an award and succeeded in making our name known to the whole city. Moreover, our rivals were state-sponsored theaters. That's what it's called skimming the cake. It's party time, of course. We had a great happiness together. Yuppii... I still have some enthusiasm for that award :)
2011, Antalya city, Best comedy play, Black Comedy, Red Pen Theatre.
Stay with love…