I have lived in concrete buildings and walked on asphalt roads. This is where I found my first love.
I did not see any trees except in the parks in the main parts of the city. Crowded streets were always normal for me. It was something that should have happened. I'm used to meaningless crowds of people after work in the big city. Throughout my school life, I always traveled in crowded buses. The noise of people and cars echoing off the concrete walls was like music from a broken radio. The worst part is that it has an addictive side to it. I mean the crowd of people and the noise.
It does have good sides either. For example, it can be very pleasant to walk on a crowded street when it snows in winter. It can be amazing to watch huge snowflakes cover this meaningless landscape as you walk through the sparkling city streets and a chirpy crowd of people.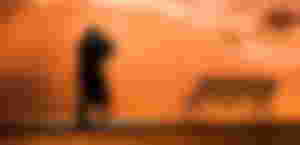 I also found my first love in the streets of this noisy and crowded city. It's not that far away, it's on the top floor of the apartment we live in. She was the most beautiful girl there. I'm not exaggerating, it really was. She had a small mole on his left lip. White skin, big and beautiful eyes, thick hair. The only problem was that she was a little short and her breasts were too big.
I hear you say is this a problem? :)
I was 15 when we fell in love with her, she is 14. We had very good and exciting times. For example, we went to the cinema. I still can't remember which movie it was. We didn't watch the movie because we were trying to discover each other.
When there was no one in our house, that is, when my parents were out for a walk, I would call him home. I never forget the first kiss. I can never forget this. It was like a dream. It was so beautiful that my head was spinning. Yes, I almost fell. No other kiss has turned my head.
We made love a lot. We used to meet and have lovemaking in secret whenever we had the chance. This lovemaking was just foreplay. He took off all his clothes, except his panties. "We can have a child, my love," she would say. I didn't object either. Traditions prevented some things. If we went further, we did might have to get married. We both had a continuing education life. We were going to be doctors or engineers. Or a teacher or an architect. I became an actor. I have no idea about her.
Ours was pure love. So we didn't do too much mischief. We were just exploring our bodies with excited curiosity. When I think about it now, it seems very childish what I went through then. Childlike but special.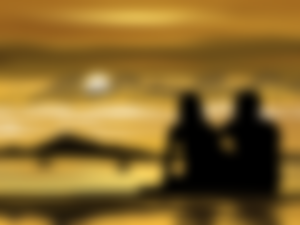 I didn't have to try very hard to pick her up. I've never been shy about talking to girls. I have an older sister and talking to girls was commonplace for me as I was in constant contact with her friends.
She came to us while we were playing ball in the street and offered a contest. She was a girl and she was challenging me to bounce the ball. Of course I accepted. The loser would buy the ice cream. That was the deal. (Now that I think about it, I think she actually picked me up).
Of course, there was no way I'd lose the bouncing contest. Still, I must say, she was bouncing the ball very well for a girl. She managed to bounce the ball 17 times. It was unbelievable. Normally a girl is expected to drop the ball after 3 or 4 times. I watched the ball bounce with amazement and excitement. 17 times. However, 17 bounces wasn't enough for her to beat me because it was a game I played all the time with my friends and I could bounce the ball at least 150 times. I do not exaggerate. My friends and I were professional ball bouncers. Of course, I bounced the ball 16 times because I was going to be a gentleman to the girl.
Anyway, I ordered the ice cream after all. That day we walked for a long time while we had our ice creams and talked about very thing.
The next days I started taking her to school. First I was dropping her off at his school, then I was going to my own school. We were meeting at 6 in the morning to sit and talk for 15 minutes. It's youth.
I never asked her to be my girlfriend. Everything happened spontaneously. One day, while we were sitting next to each other, I held her hand. At that moment, my heart felt like it was going to explode. Oh my god, I never thought this would happen. I had planned the moment when I would confess my love. However, at that moment, it was as if the world suddenly stopped. The words got stuck in my throat. So I didn't say anything. that's how it all started.
I won't tell you how this love ended because first loves don't last. It continues to live in a corner of your heart. Now, I don't know where or what she's doing, but she's a sweet bud that lives on in my heart. It doesn't grow at all, but it doesn't disappear either.