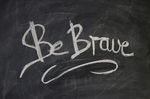 I can say that my research on the Bityard exchange has brought me good results.
Bityard exchange is a leveraged trading exchange. When we compare it with other leveraged exchanges in the market, there are some features that make Bityard stand out. Bityard, which aims to enable its users to perform leveraged transactions easily, has a very useful interface.
Established in Singapore in 2019 under the name Bityard Blockchain Foundation Limited, the exchange also received licenses from Australia, the USA and Estonia. Both cryptocurrencies, Forex and Derivatives can be traded on the Bityard exchange, which complies with the rules of official regulators. Bityard provides demo account service for novice users.
The Bityard exchange is currently in operation, offering the ability to trade 13 cryptocurrencies (Bitcoin, Bitcoin Cash, EOS, Ethereum, Ethereum Classic, Chainlink, Litecoin, Tron, XRP, ADA, ATOM, DOT, UNI) with leverage between 5x and 125x. Service in 150 different countries. and provides support for 8 different languages. It can be used on ERC 20 and TRC 20 based cryptocurrencies as well as OMNI based cryptocurrencies on this exchange. Those who make fiat money transactions on the Bityard exchange are required to verify their identity. No need for authentication for cryptocurrency transactions.
Unlike its competitors like Bityard, Bitmex and Prime XBT, it does not restrict any region. Thus, users from all over the world can trade on the Bityard exchange. Moreover, the entrance fees of the Bityard exchange are much lower than the others.
We can say that the Bityard exchange attaches great importance to security. The exchange is vigilant against hacking attacks by storing the balances of its customers in multiple cold wallets. When withdrawals are made, in-exchange wallets are activated and transactions are carried out.
In addition, Bityard offers 2FA security measures so that its users can protect their accounts themselves. Bityard exchange also has a mobile app. This application can be downloaded from iTunes and Googleplay platforms.
The Bityard exchange also has a token called BYD with a maximum supply of 210 million. This token is used for transaction fees.
Before I forget, I would like to point out that the Bityard exchange has a "Copy Trade" section. In this section, you can see the transactions made by experienced traders and the monthly profit rates they get from these transactions. By copying the transactions of these traders with performance information, you can benefit from their performance and earn profits. Of course, if the trader whose trade you copied loses, you lose too. Therefore, it would be best to trade with awareness of the risks. Still, I think this service is a nice service. Bityard offers you the chance to benefit from the success of experienced traders.
It's Polkadot's Turn
Now, I would like to talk about a cryptocurrency that you can trade on the Bityard exchange, which I think has a bright future. This cryptocurrency, which has been consolidated for some time, is Polkadot (DOT). We can say that DOT has drawn a moving chart for a few days. In fact, DOT, which managed to do 10x in a year, is just recovering after the general decline in the market and is about to reach the level before the fall. Let's take a look at the reasons for DOT's rising potential.
Many expert analysts in the market think that Polkadot has a solid infrastructure and the developer team is very hardworking and successful. That's why Polkadot believes the ecosystem will grow day by day. Looking at Polkadot's work, we can see that expert analysts are right.
For example, the Polkadot Paracahain auctions are cleverly planned. These auctions will take place from 11 November to 9 December. Thanks to the Parachains, which will be auctioned, we can see beautiful graphic movements in the price of Polkadot.
Besides, recently Polkadot founder Gavin Wood announced a $777 million fund for the development of the Polkadot network.
In addition, the Acala project, which is built on the Polkadot network and aims to build a cross-chain finance structure, could be of great benefit to Polkadot. With Acala, DeFi users will be able to lock millions of dollars worth of assets on the Polkadot network.
Elliot Wainman, an analyst that I follow closely and whose successful forecasts I have witnessed, also thinks that Polkadot gathered strength during its consolidated period and is ready to go up. I must state that I agree with the successful analyst who argues that after coins like Solana and Cardano, Polkadot is next. It is not investment advice.
My Bityard ID: 507453447659618304