It's time to get ready for the first ever official QUIDD Cup!Who will claim their share of the $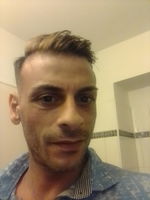 Greetings all the racers, we hope everyone is enjoying the holiday season! While it might be time for rest and relaxation, it's definitely not a time to slow down and our new REVV Racing QUIDD Cup will make sure you have exciting things to do while waiting for Santa to visit!
In this special tournament our players will race after a grand pool of $150,000 tokens, rewarded ⅔ in REVV and ⅓ in QUIDD. You will also be able to put those new shiny QUIDD cars in use, earned in our recent QUIDD/REVV LP event!
In the QUIDD Cup everyone racing will take home some REVV from the REVV/QUIDD pool, but your earnings will depend on both how well you did and how actively you participated.
As before, there will be two leaderboards, one for self players and one for hired drivers. All you need to compete in these sessions is a REVV Racing car NFT. REVV Racing cars can be purchased onhttps://nftrade.com/users/polygon/0xbcf2fe1a9aaa8c00a2c063c1d3a1478a629f11b0 Each try lets you enter one race. Your total time for the race is recorded on the leaderboard. Tries cost 5 REVV each. For more information on REVV Racing basics
There will be a single Prize Pool for this race, which will be divided between all participants. Pool distribution is based on participation per pool (owners and hired drivers) so that if owners had 60% of the participation, their pool from for example 25,000 REVV would be 15,000 REVV (60% of the total). Prizes are distributed as follows, please note that below is reflecting distribution per group after the split:
*2,001+ will not receive a higher amount regardless of the participations
Prizes will be paid ⅔ in REVV and ⅓ in QUIDD and token value will be based on the current value at the end of the event.
REVV Racing QUIDD cup will run over 5 days as a single session, please note that all times are in UTC time zone.
*Details are subject to change
REVV Racing QUIDD Cup will run from 17 December 2021, at 08 a.m. (UTC) till 21 December 2021, at 08 a.m. (UTC) .

Total pool available is $150,000 with REVV ⅔ and QUIDD ⅓ split.

To participate you need a REVV Racing car, which you can get the new Cars with 2022 Upgrade here

Racing tries cost 5 REVV (Polygon).

Transaction fees within the game require the Polygon token, which players will be given for free when they connect their wallets to the REVV Racing website for the first time (requires ownership of a REVV Racing NFT, if the car is purchased later, please reconnect your wallet).

QUIDD Cup will only be accessible by the Level 1 cars which are available at the beginning of the event. Any cars earned or minted while the event runs will not be supported until the tournament ends.
One player can only qualify for one position per- session. REVV Racing reserves the right to disqualify any players in races where foul play is suspected. If a player is disqualified, the next fastest racer will receive the prize.
To qualify for the prizes in the QUIDD Cup, you will need to hold the NFT in your wallet that was used to achieve the winning time until the winner list has been confirmed. So if the winning player transfers a car used to achieve the winning time to another wallet before the winner list is confirmed, they will forfeit their position.