Hello people of a ghost town inside this blockchain :-)
First of all ...
Thanks to all who have checked my #spotify playlists ... if you've seen there were some giants of jazz and world music as well ...
I've permitted myself to take part of this awesome journey among those giants :-)
Today i've experienced some interesting things ...
While i was searching for music on my #spotify channel, i've thought to create a #playlist which would include #jazz and #world music ...
My first stop was on Mike Stern's spotify page ... I was shocked to see such a giant that has only a few thousands of playings monthly on his albums.
He is one my favorite guitarists inside the world of jazz-rock music genre.
Through his music i've discovered my saxophone master, Bob Franceschini with whom i was studying saxophone in NY in a few master classes.
What an experience ...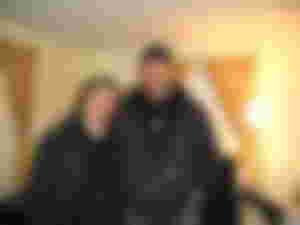 Therefore, i've started my #adventure with this #playlist and actually i've named it as the title says ...
Whoever wants to join the platform, you can do it here to receive a 7 % discount:
https://distrokid.com/vip/seven/2171884
Enjoy the music of my playlist:
https://open.spotify.com/playlist/3eK9zi8h5Xh0IwneyHk1Qv?si=v5VuKRpLRzO4HiaEfavRGQ
Now, the funky question would be ... IF ... you ... Would like to save this playlist to become one of your favorite, and, you would play it daily while you are working from home ???
I guess through this social distancing experiment, some of this kind of music would suit totally different for an inspirational day in your Life ...
Being new inside this platform of #spotify i will be curious to see if people are still using the app and will insert my music on their playlists.
Whoever said that this new #blockchain was built to #decentralize ... something ... i can assure you ... things where deeply more decentralized before and now maybe the rabbit hole will go deeper to the center of ... something ...
I was asking myself, if there are still people within the platform of https://vibravid.io/users/ElBalkumbero or the entire #blockchain of #tron has a different path ...
Maybe the entire #blockchain was not ment necessarily to support music or art ...
Now, back to that old jazz ...
Feel free and share, add the playlist on your daily schedule of listening music.
Hope that everyone will embrace this new adventure ...
Have a nice day and keep listening to music ...
https://open.spotify.com/playlist/3eK9zi8h5Xh0IwneyHk1Qv?si=v5VuKRpLRzO4HiaEfavRGQ
You can also find me on #spotify Feel free and add some of my music compositions on your playlists and leave bellow in the comment section your suggestions and post your spotify links.
Thanks