The best title ever ... almost like a cypher from the Matrix ...
Which one do you think will have more value OR as i think, all three of them will be like gold in the near future of this crypto space ...
Question mark for everyone or a very sure oracle that says they will succeed inside the crypto matrix?
I've thought that Vechain and Algorand might have something to do in the Future with art as well ...
I liked the idea that Algorand was the first blockchain which support one famous chess game, which took place between between grandmaster Sergey Karjakin and Algorand founder Silivio Micali.
This historical chess game that took place inside the crypto space was recorded on the blockchain.
They came with this sublime idea to promote the new format of chess game by using Algorand blockchain as a perfect platform for a future environment for chess game lovers inside the crypto world.
What an awesome opportunity to spread this ancient concept of game.
I guess the young generation will discover ... or maybe some ... will re-discover this amazing game that brings benefits for a sharp mind :-)
Still, never to forget Tezos as well.
Maybe in matter of music, there will be new techniques through which new music programs will be created through Tezos and they will maintain their functionality by themselves ... like all the other apps that have been build inside the Tezos ecosystem and as we know, they can evolve by upgrading on their own.
Vechain might be something that will help probably the artistic world and maybe will be the new format of a modern amazon ... who knows ...
Maybe inside of a futuristic world like this one, the stakeholders will become the encrypted batteries of a totally new scifi society ...
I do hope that even in matter of lego, there will be a platform, or at least lego itself will upgrade to this new blockchain and the entire lego world will look super new ...
If not ... We'll live here ...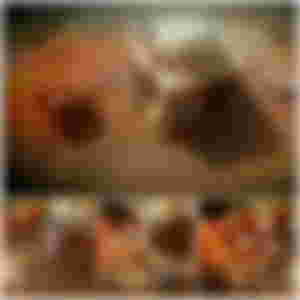 I think in the near Future this will be possible ...
Millions of crypto currencies ... each tribe will have its own token/coin and will trade with everyone else ...
Maybe that will bring a healthy economy back on its track ...
Who knows ...
I'll leave you now with some of my music ...
If it's Sunday, maybe you would like to add some new #jazzie #worldmusic compositions to your #spotify #playlist
The African M'Ganga
https://open.spotify.com/album/024TcKYaZ9VngU97OFECPx?si=fjZRvE3JQUO5a2mYjYRJfQ
My spotify music page
https://open.spotify.com/artist/3QvHYClgWdIJnF0qXucP6A?si=iusnBm_RTn6eDkCwciguoQ
Ciao a tutti and see you soon on our lego journeys as well ... even if we've kinda'burned some calories under the Hot Sun to shoot the photos :-)))