First morning news ... everything related to the halving protocol! :-))
AND .. not to forget about this weird bull-run before this halving event ... which as you've seen ... became like something that my crystal ball predicted :-)
Hopefully it will be a halving in a normal way, to cut the value in a half ...
Regarding prices and analysis and so on ... i'm tired of this silly game ... already ... Leave this protocol to people from Lemuria or Atlantida ...
Meanwhile ...
I wonder, IF ( Have you've met Mr.IF?) ... everyone is on pending mode for the halving protocol?
This kind of event looks to be much important than other things in Life ... Maybe it looks like it would be the Rapture on that day ...
Maybe it will happen ... an encrypted one ...
I wish to remain with my good fellows here and continue our artistic explorations :-)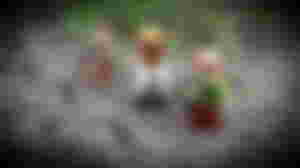 I guess at some moment, WE will find the big secret treasure within our Lives ...
My lego buddies will be here everyday and we'll explore this interesting World ... Unfortunately, by the time when the halving will take place we'll be on Marsoom planet ...
In search for the Inifinite energy of Vibranium through which we'll continue to create our journeys arround the Galaxy ...
Is there anyone else interested in exploring different dimensions with me, my buddies Shaggy and Scooby?
Never forget the child within our Souls and Minds ...
That inner state will always remain as a Unique Gift that we all have received it on our birth ... it's our birth right to be forever Pure Childs in search for the Truth and the Everlasting Energy of Vibranium ...
Wakanda for ever!
Even the Zamundian land it's perfect ...
Those are lands without halvings and other interesting protocols within Life ...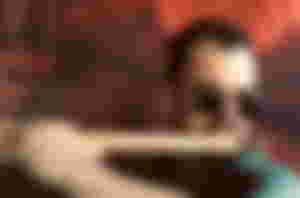 Second crazyness news for an awesome Morning ...
It's almost like opening a tv and you're invaded with thousands of news, mostly of them very well orchestrated, to maintain a certain mood inside your brain ... i mean for some or those who are watching them ...
For me, as an artist, this style of bombarding the mind with crazyness it's like the most complicated contemporary simphony ever written ...
Except that inside the crypto space, most of the people are blogging, presenting in a nicer way the whole agitated action within this space ...
For instance, today i've discovered as well that Tezos launched its first stablecoin, entitled #usdtz ...
Usdtz will be used in Tezex, the Tezos Liquidity Exchange.
Soon will be more stablecoins listed inside their exchange named Tezex.
Also, today was announced the full List of Kyber Network (KNC) Partnerships and Integrations ...
Wow,
I've thought that i should memorize the whole list o at least some of the names from this list, like i would memorize a musical score :-) Joking ...
Anniway, here are some important names that will collaborate under a crypto protocol with this awesome exchange platform ...
You can find it on my webpage as well: https://luciannagy.com/?page_id=3212
I know you probably won't visit my webpage ... but that's fine ... happy world on which the most problems were created by good intentions ...
So, continuing the crazyness, the list ...
Here are some of the important platforms that will be in partnerships with KNC:
MyEtherWallet (MEW)
Trust Wallet
Enjin Wallet
Kyber Swap
Coinbase
imToken
Argent
AlphaWallet
EXODUS HTC
Eidoo
I've picked-up only these ten platforms, including Kyber Swap as well, and i would like to let you know that Coingecko platform will be also a part of this tandem ...
Somehow, at this moment, i feel like our mind is forced to expand and understand the whole new world out there.
Maybe the whole point is to be able to asimilate the entire river of informations and process them very fast and take action ...
The only problem will be that not everyone is prepared for this fast shift and also, most of the people are in a sort of comfort zone and they are not interested in changing their habits ... which will take them to the very quick moment when they will be shocked to find themselves inside a space that was shifted without them to realize ...
Now, that will, either be embraced with acceptance or will be rejected because of non-understanding ...
Meanwhile, let's stay with our minds awaked and be open for every spaceshift within our minds/souls ...
We are giving the meaning to everything arround us and the most important, to all Universe within our Inner Space ...
Namaskar people.
Enjoy my music:
https://luciannagy.com/?page_id=513
Soon new compositions will appear.