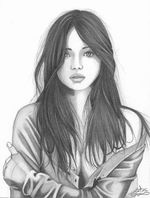 Have you been fond of Korean dramas or Kdramas?
I may not consider myself a Kdrama fanatic because even though I like an actor or actress if I don't like the stories they are cast in, I won't watch it. I even don't know their names sometimes, funny isn't it?
Well, one of the actresses that I love is Kim Tae Hee. Not just because she is beautiful but maybe I was attracted to her upon knowing that she is a devout Catholic and one of the reasons that Rain, was converted. She is also an intelligent person. I watched Yong Pal almost 10x, and her Iris series.
Then a year ago, she starred in a series entitled, "Hi, Bye Mama," which I consider as one of my favorite kdramas of all time. The series made me cry and laugh every second. And what I love about the series, there is no real villain because all of the characters are just victims of the circumstances.
So, tonight, after coming from a wedding and while charging my phone, and the rain is pouring hard, I decided to watch the series again. That's why I want to share with you lessons that I learn from the series that I think can help you appreciate life, and the people around you because in reality, once we die, we cannot go back and correct all the things in our life.
Life lessons from #HiByeMama: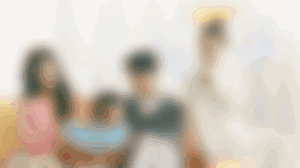 1. Live your life to the fullest. Appreciate every moment.
2. Sudden death always leaves regrets.
3. Not all are given a chance to say goodbye.
4. There is always someone you can call friends.
5. Mothers love is always unconditional. Biological mother, stepmother, or anyone you call a mother, you always have a family to turn to.
6. Regret is always the hardest. Having to forgive yourself is always difficult.
7. Life is a gift, live it, love it, share it. Life is painful but it is also precious and beautiful.
8. True love. Genuine love. Is not always to be heard but to be felt.
Love in its purity entails sacrifice.
9. Sometimes, we thought that happy moments have no end that we could not let go of. But we must for us to move on.
10. Learn from the difficult times. It's alright to be sad and to cry. But, learn to cherish the most beautiful moments.
11. Sometimes, we think that what we do and say would be for the good of others, but we are wrong. Keeping our hearts shut down from others would only hurt them. Loving is not all about making others happy, but making yourself first.
Lastly: Say the words, I AM SORRY, THANK YOU and IT'S ALRIGHT in a proper context.
What life lesson do you think you need to work on? And maybe you want to watch the series too, and let it teach you according to your experience.