Now that Netflix has unveiled its new "Top 10" feature, we have an assessment of what people are actually watching on the streaming service. Each day, the "Top 10" feature shows the most popular films and TV shows as viewed by subscribers.
But if you're looking for not only a quick rundown of the Top 10 most popular movies on Netflix, but also a little more information on what they're about and who's in them, we've got you covered. Below, we've assembled the current list of the most popular movies on Netflix in the U.S., along with more information about each film.
Zero width embed
So peruse through the current Top 10 below, and be sure to check out our much longer, more curated list of the best movies on Netflix and the current.Top 10 TV shows on Netflix.
Image via Illumination, Universal Pictures
Directors: Scott Mosier and Yarrow Cheney
Writers: Michael LeSieur and Tommy Swerdlow
Cast: Benedict Cumberbatch, Rashida Jones, Kenan Thompson and Angela Landsbury
Year Released: 2018
Genre: Animated Family Christmas Movie
What's It About?: Illumination Entertainment's new adaptation of the Dr. Seuss classic puts a bit of a modern spin on The Grinch while telling the story of a mean creature who attempts to steal Christmas from a town of Whos.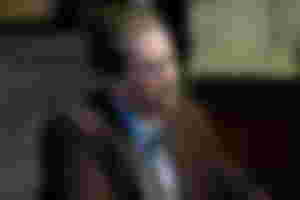 Image via Anchor Bay Films
Director: Jonathan Hensleigh
Writers: Jonathan Hensleigh and Jeremy Walters
Cast: Ray Stevenson, Vincent D'Onofrio, Val Kilmer and Christopher Walken
Year Released: 2011
Genre: Gangster Crime Drama
What's It About?: Set in the 1960s, the film chronicles the rise and fall of Danny Greene in the Cleveland Mafia.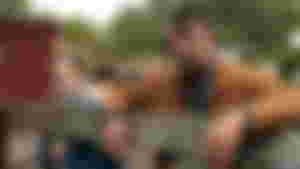 Image via Six Foot Pictures
Director/Writer: Vicky Wight
Cast: Leslie Bibb and Josh Duhamel
Year Released: 2020
Genre: Romance
What's It About?: Based on the Katherine Carter novel of the same name, the story finds a widow retreating to her aunt's goat farm where she forms a connection with the ranch's manager.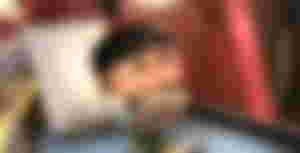 Image via Universal Pictures
Directors: Pierre Coffin and Chris Renaud
Writers: Cinco Paul and Ken Daurio
Cast: Steve Carell, Jason Segel, Russell Brand, Kristen Wiig, and Miranda Cosgrove
Year Released: 2010
Genre: Family
What's It About?: A supervillain's quest to be the best supervillain in the world is thwarted when he becomes a parent to three young children.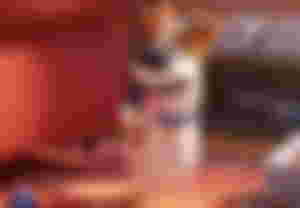 Image via Universal Pictures
Director: Chris Renaud
Writer: Brian Lynch
Cast: Patton Oswalt, Kevin Hart, Eric Stonestreet, Jenny Slate, Tiffany Haddish, Lake Bell, Nick Kroll, and Harrison Ford
Year Released: 2019
Genre: Animated Family Film
What's It About?: The sequel to the hit Illumination Entertainment movie finds the titular pets going on a family road trip to a farm, where they encounter farm animals and a curmudgeonly sheep dog voiced by Harrison Ford.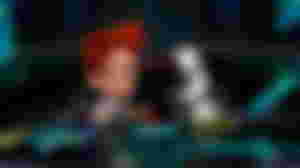 Image via DreamWorks Animation
Director: Rob Minkoff
Writer: Craig Wright
Cast: Ty Burrell, Max Charles, Ariel Winter, Stephen Colbert, Leslie Mann, and Allison Janney
Year Released: 2014
Genre: Animated Family Film
What's It About?: This DreamWorks Animation movie follows a gifted anthropomorphic dog who raises an adopted son, traveling the world through a time machine.
Image via Netflix
Director: Tirsh Sie
Writer: Sarah Rothschild
Cast: Sadie Stanley, Maxwell Simkins, Cree Cicchino, Ken Marino, Joe Manganiello, and Malin Akerman
Year Released: 2020
Genre: Family Action Comedy
What's It About?: When their parents are kidnapped by international thieves, it's up to the kids to save the day.
Director: Fred Wolf
Writers: Peter Gaulke and Fred Wolf
Cast: Alec Baldwin, Salma Hayek, Jim Gaffigan, Joe Manganiello, Ben Platt, and Treat Williams
Year Released: 2019
Genre: Comedy
What's It About?: Alec Baldwin and Salma Hayek play a pair of financially strained parents attempting to sell everything they own.

Image via Netflix
Directors: Henry Joost and Ariel Schulman
Writer: Mattson Tomlin
Cast: Jamie Foxx, Joseph Gordon-Levitt, Dominique Fishback, and Rodrigo Santoro
Year Released: 2020
Genre: Sci-Fi Actioner
What's It About?: A drug dealer, police officer, and former soldier team up to stop the distribution of a drug that gives its user superpowers for five minutes.
Director/Writer: David Marmor
Cast: Nicole Brydon Bloom, Giles Matthey, and Taylor Nichols
Year Released: 2020
Genre: Horror-Thriller
What's It About?: A young woman moves to Los Angeles to start anew, only to discover her apartment neighbors are not what they seem.