I tried two new things recently. One was Japanese whisky, the other was the Green Man Market where I bought it. I would recommend both.
When people think of whisky, they might primarily think of Scotland, Ireland or the US. However, Japan has been winning international awards for its whisky for the last few decades. I am primarily a rum drinker, so whisky can sometimes seem 'sharp' to me.  This was not true of the Suntory's Kakubin. It was smooth and aromatic, yet not overpowering. A very drinkable scotch-like whisky.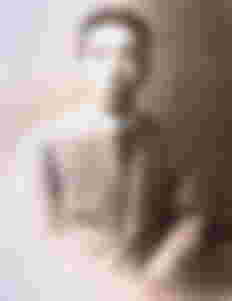 Suntory distillery, so named after its founder, Shinjirō Torii (above), started life as a store in 1899 selling imported booze.  Dissatisfied with the existing market, Shinjirō was determined to make a new whisky for Japan in Kyoto. His business partners were understandably sceptical. Whisky, was arguably a saturated market. It was after WW1 and inflation was rife.  A difficult time and place to launch a new beverage?
Eventually, Suntory and the Japanese whisky industry would go on to become the major international player they are today.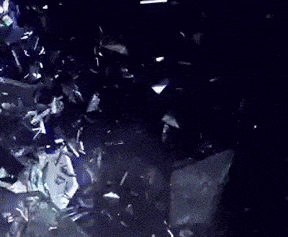 There seem to be some parallels to the Freedom Reserve project where I bought the whisky.  Freedom Reserve aims to be a crypto primarily for the UK.  People might be as sceptical of a new crypto project in an already saturated market as they were of Shinjirō Torii's project to create a new whisky for Japan.  Dissatisfied with the existing markets, both entered the fray as definite underdogs. Both seem to be variations on existing products (FR will be a fork of AVAX). While FR aims to do all the usual crypto stuff like provide protection from inflation and allow uncensored commerce, refreshingly, it seems to be very open about this.  It kicks the gorilla squarely in the nuts. It pulls no punches and makes no apologies.  In a time of unprecedented regulatory clampdown and legal capitulation across the space, Freedom Reserve might just possess the balls the cryptosphere needs.
Freedom Reserve exists currently as a ERC20 token.  I was sceptical to buy any FR at first, but the fact that the token is already useful as money, before even being launched on mainnet, made me confident enough to give it a try. You can use it to purchase spirits and smokes at the Green Man Market. Being able to buy stuff I actually want with a token for a competitive price makes me less concerned whether the token eventually moons or not. Hey, it's just money bro.
I'll admit, I was half expecting to get scammed.  But no, the item arrived within a week, well packaged and as advertised.  Also, it was considerably cheaper than any other source I could find, so I saved money (despite ETH & Uniswap fees). 
If you haven't already, I would recommend you give both the Green Man Market and Suntory's Kakubin a try. I used the metamask extension in Brave to swap ETH for FR. I then visited the the Green Man Market in that browser and the rest was just a case of following the prompts.  Use any name or address.  If you don't want to doxx yourself use Ghostmail or similar service. I will definitely buy more items from here.