This is my first article on read.cash. I am Dr Faiz Ullah Amezai and writing my first article here , so hope you all will like it and will also help me to improve my writing skills.I am much happy to become part of such an amazing platform where we can improve our writing skills along with learning from eachother and it's the most important that this read.cash also rewards for our good performance , on writing best and quality articles, let's start writing on my topic.
Read.cash is a site or platform where you have to write an article , and according to quality of your article you will get rewarded .
On read.cash you can earn much money by writing quality content articles and don't have much fear of spam like noise.cash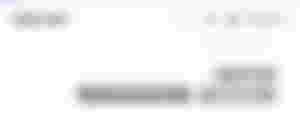 On read.cash , you need to write lengthy article , good content writing and need mush efforts for it then noise.cash
Noise.Cash is a site or plat form where you can upload both article and short posts or stories about somethings.
On noise.cash sponsor noisers will give you tips according to your post quality and originality.

For noise.cash you can write short articles , stories or post and don't need much efforts for it like read.cash but on noise.cash earning is little and you can get spam if not followed rules.
Both platform are of one owner but first read.cash is launched.
Both will give you reward in BCH and US dollars.
Both are similar in rewarding system but with some above differences.
They will help the BCH to become competitor of ETH
Both will prove themselves a guiding star to other social media like Facebook , WhatsApps, Twitter , Instagram etc.
Both platforms are very good and emerging sites for earnings and BCH price increase sometimes so thats give more benefits.
Both platforms are good for online learning from homes and with little efforts poor and disabled persons can earn much money from it.