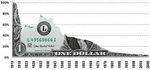 BitPay has developed a great solution that allows companies to pay anyone in the world with their fiat currency, in a regulated manner, while the person receives cryptocurrency. It works the following way:
A graphic designer from Colombia creates a sample invoice for the company with the total in USD.

The company sends the $ amount to BitPay (gets a $ invoice from a US company).

BitPay Send sends the designer the payment in BCH (or any other cryptocurrency).
Traditional businesses typically don't support or want to have anything to do with cryptocurrencies because of their unregulated nature. Because peer-to-peer crypto payments happen outside of the companies' accounting records, they are a big no - both for tax authorities and for the companies, since they don't want problems.
With this solution, registered companies can now do business with people who have no company and no VAT ID, regardless of their country and any banking problems that might be between countries; the only requisite is that the company has to be able to do business with US companies (BitPay).
In my opinion, this is a key tool to kickstart the cryptocurrency economy. Personally, I have already asked the clients I work with to pay me via BitPay Send so I earn my income in BCH, saving PayPal's 7% fees.