Simala Shrine Church-Sibonga, Cebu Philippines
I was able to visit again the Simala Shrine Church which is located in the Municipality of Sibonga, a part of Cebu South Province. I went here last 2019. The day after I arrived from Dubai, this was the first place I visited because my faith is in this church. I encouraged my partner too because it has been 8 years since he never went here. I could still remember that was we were still in college way back in 2013. When he said yes, I was happy to hear it from him because we can visit now together.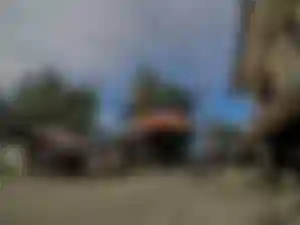 Since we came from Dalaguete, it took only 1 hour while riding on his scooter. When you arrived in the municipality of Sibonga, you can see this welcome arc as a sign that you are entering Barangay(town) Simala. If you are coming from Cebu City and you are riding a bus. It will take 3 hours. You can simply tell the bus driver that you have to be dropped in Simala by there, there are lots of tricycles and scooters waiting for you to bring you to Simala. Possibly you will pay around 100 pesos(1.99 dollars) and above going there. Most of the strategies of the drivers, they will let you pay the fare after you visited the church so that he is still the one who will drop you off back. They will provide a contact number to tell them if you are ready to go home.
For you not to get confused which way is the exact one. You have to take the right lane going to Simala Shrine Church. I was glad to see how good is the road now. 2 years ago it was under construction but now, you can enjoy it while driving or riding. Along the way you can see other beautiful spots as your stopover if you want to eat your food or take a rest for a while from a long journey.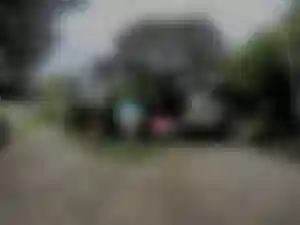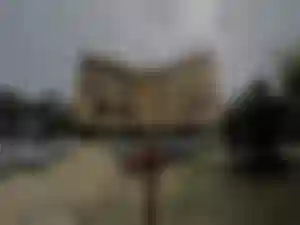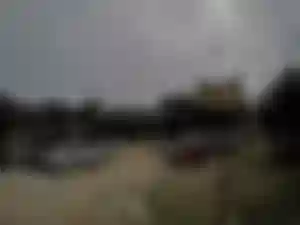 There are many parking lots you can choose from and men are calling you to take their parking lots but I suggest you find somewhere nearer the church so you don't have to walk in a long way. This is the biggest parking lot I'd seen so far from there that can cover more cars or any means of transportation. You can see in the signage how much each price is stated. The good thing is there is no limit on the number of hours to park your vehicle. Near the park, there are cottages as well for you to rent if you want to have lunch with your family up there or you can eat in the restaurant near the parking lot. You don't have to worry about your things such as helmets because there's a watcher over there to look out with your stuff.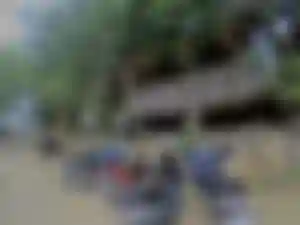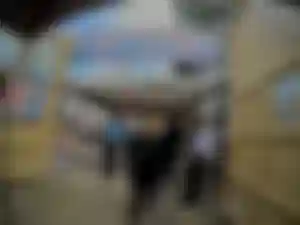 There are many changes that happened when it comes to new rules in going to Simala Shrine. First and foremost is your attire. People are not allowed to wear shorts and sleeveless tops. There are stores up there that offer rent of malong or scarves to cover the revealing skin. It has been part of the culture to show respect when it comes to visiting the church. They are open from 6:00 am to 3:00 pm in the afternoon. This is a free visit. You don't have to pay any when you plan to go there. The moment I visited there, wearing the face shield is no longer required as long as you are wearing your mask.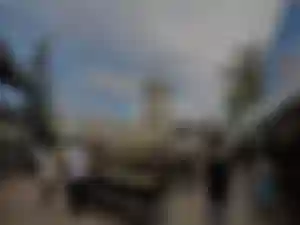 When I entered from the entrance gate I was totally shocked because I was not expecting that lighting of candles is now located outside and the stores too to buy candles, souvenirs and more.
I think this gives a less time compared before because we need to walk a bit more before we reach the candle area but now it is next to the gate this is good as well especially for those P.W.D(Person with Disability) who wanted to lit a candle and it is now easy for them. Each candle has its own meaning. The candle's price is 35 pesos each or 0.69 dollars. Candles offer for a relationship, career, family, health, forgiveness, and more. At that time, I picked orange, green, and blue.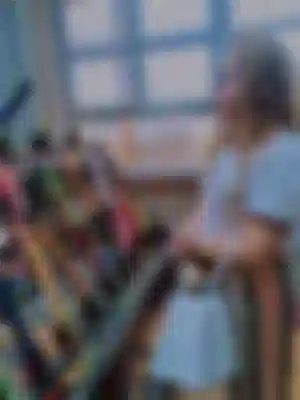 This is the perfect view to see the amazing architecture of Simala Shrine Church. It has been the most popular church in Cebu not only for its designs but on people's devotion to Mama Mary. Weekends are the busiest days to visit there and every 13th of the month. I can remember the year 2013, I was able to roam around down there and make a wish in a wishing well but as of now, it is still closed and some parts of the church are under construction. They are trying their best to make it more beautiful, worth visiting, and attractive.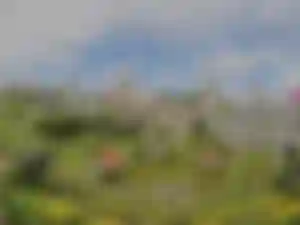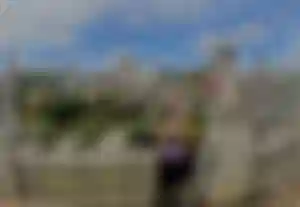 I am grateful to spend my weekend with my partner as we were able to see Mama Mary again. There are many prayers I wanted her to hear from me. I am a woman who used to do Visita Inglesia which means visiting different churches in a day or in a week if I am asking something very important in my life. For example, when I am about to take my board exam for teachers, I came here and ask for guidance not only me but other people too. To those who were successful and healed from their diseases came back and said thank you to Mama Mary for a miracle. I am sad I was not able to go inside as it was not allowed because there, You can see proofs of how people were able to walk, see, pass the exams, and more. It's full of miracles.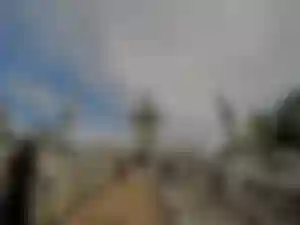 From the picture you can see two towers from the right, that's the main stop. It means that's the end of visitation as you can no longer go beyond the other entries as there are construction workers are constructing there to avoid fallen objects. That has been the reason why they moved out the candle area and the Mama Mary outside near the gates to be closer to the visitors or devotees.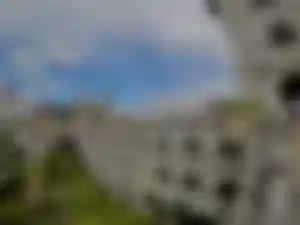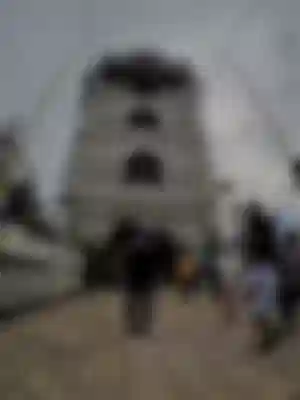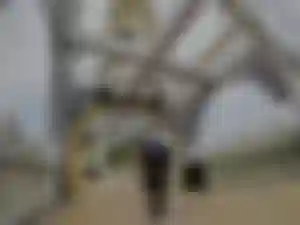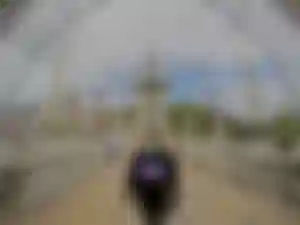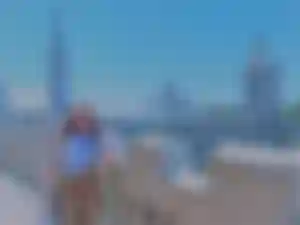 These are my photos before when I was able to reach on the top of the church. You can see behind me that it was different to the previous one. You can see the second tower before is not still finished on its gold designs compared to the latest one.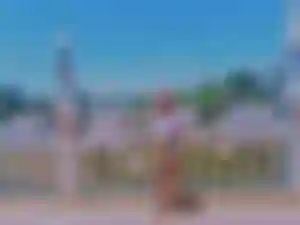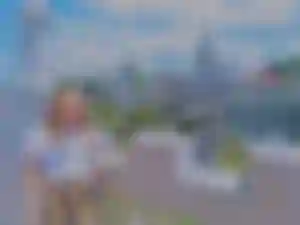 Thank you everyone for reading my post. I hope you learned a lot from this. For those who wish to visit Simala Shrine Church, you can simply drop your comment below so that I can assist you on what to do. To those who want to come back, then hope you read the whole blog to know the new rules. Once again, thank you and Godbless us all.
All photos were originally mine .