Little Batanes of Salug, Dalaguete in Cebu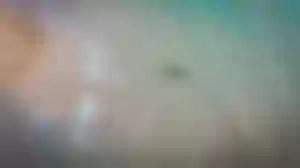 It's another blessed Saturday. A great weekend to relax again. It's been a while when me and my fiance had a morning routine by walking . We decided to be at the sea wall and trying to capture some shots with his drone and I am happy with the result because I was more inspired looking our hard-working fishermen out there who continuously doing good for a living.
Aside for being an educator my fiance is a licensed professional photographer too, discovering is always been a big part because through this, it will crack his shell out of him which simply means, curiosity appears. He have good friends here in his hometown and known as one of the best groups of photographers in Cebu. I always hear from them "Dili ka taga Dalaguete Kung Wala Paka Maka anhi." (Bisaya Language) which means, I am not called a local resident in Dalaguete if I have never been to that place. By that saying, He is eager to know and witness by himself what really his hometown is hiding when it comes to the beauty of nature. I really thought those popular tourist spots in his place were enough but I realized there are more good or let us say the best ones to see and that's what we did today.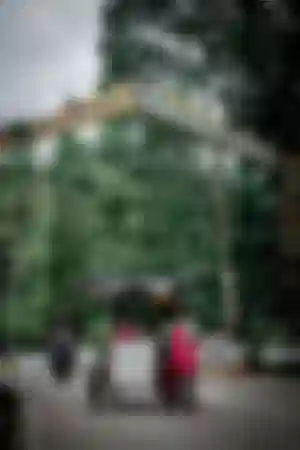 This is a great sign that you are entering one of the busiest barangay in Dalaguete because this is the main spot where all the vegetables from different towns are gathered together. Let us call it a place for business matters. Yes! you heard it right. When the pandemic hits hard, local farmers and businessmen/women were affected and his parents were included. Before ,they usually travel to the city day after day but now? they need to wake up at 3 o'clock at dawn to Mantalangon Market.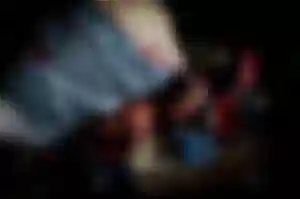 I salute his parents who never get tired of working. Even though all of his siblings were done schooling and wanted them to stop working, they refused to because they said this is their life forever and used to be like ever since. I can really see how hard this work is and I know they are very proud of what their children achieved. I appreciate how they spent more of their years to do this kind of business. Their hearts are stuck on loving this job. Same as other people working here, they have their own purposes and reasons why to work harder and I respect that. I am glad that I am he was raised with these amazing parents who remain humble and simple despite their big achievements and I wanted to follow that sort of attitude because I believe it's the best way to live what real life is.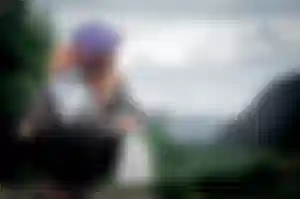 We really wanted to eat in the cafeteria or small restaurant to sip some hot soup to make us more alive on that journey but it was too crowded, remember? Mantalongon is the busiest town. So we stopped at the bakery shop and had some Hopias (pastry bread filled with monggo) and pandesal, a popular and common bread in the Philippines.
When we reached the next barangay, the road was under construction and it was muddy as well because there was heavy rain last night. We just need to be extra careful which is important when traveling. Then we saw two men near the signboards and asked them which way is going to Salug. I am thankful because he was able to explain the correct way of going there. He advised to just follow the road continuously. I need to pass more than six to eight waiting areas before I will see the right one.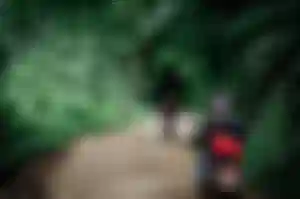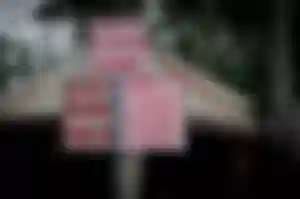 Actually, guys, you don't have to worry enough about the roads on your way there because it was totally fine which is a good thing. My expectations do not met and proved wrong. I really thought it's going to be a muddy or rocky road the same in Nalhub. Along the way, your attention will be captured with a beautiful view. You can see tall bamboo trees, a man riding a horse, carabaos (which is very rare nowadays). My fiance was really amazed it convinced him to live there. I was imagining I am in the country of Switzerland. We loved looking at the huts and how people peacefully living there. People living there will not think about hunger since they can depend on what they planted and this is where simple life and good saving occurred.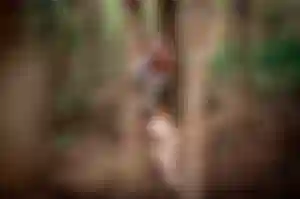 Before we reached the exact location we said "Wow!" on this spot and triggered how beautifully those trees are aligned. We were really like on a trail in the forest. I really insisted to take photos there and I find it really nice. I love nature, he loves nature and I think it is perfect to have great moments in that place.
This time you have to be more alert because as described,the man I talked last time, he said once I reached the waiting area which has two roads I need to take to the left. As you can see there, the rocky road is on the left and the plain one is on the right. Which is a good thing also to easily identify or remember which way is the correct one. If you want to do some picnic and not able to bring some, there are available mini-stores for you to choose so no hungry from this adventure.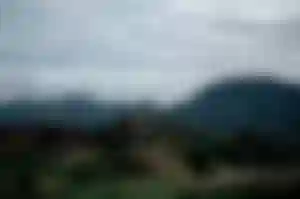 And this is it the most waited part. Since it was my first time to go here, I have no idea where is it but I can still picture out how does it looks like. All I can say is "Oh my gosh!" It's perfect. The clouds match the top of the mountains. It was cold and peaceful. I can say that it's like a combination of great places into one. It's like I am on the other side of the world. And this can simply be compared to the Rice Terraces in Banaue Philippines. I realized that I do not need to spend more money going too far places if I can do it with no expense. This is what really beauty is. It took us an hour to stay there. Enjoying and feeling the other achieved goals of mine.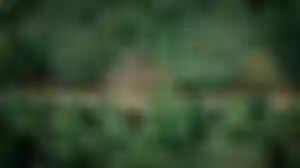 I would love to recommend this to my friends. I can say that this has not fully opened to the public or let us say people need to discover this and I am glad I was able to. I hope this blog tonight will help me to increase tourists in this place to help our locals too from the community. There are many countless lessons I learned from this experience and one of them is " Never stop discovering because there more are undiscovered". Thank you for your time coming here and reading my post. I hope you enjoy this and those who never been to Cebu, well I am one call away!
📍Location: Salug Dalaguete Cebu Philippines🇵🇭
📸Gear: GoPro Hero 5 Black Action Camera | Dji Mavic Mini Drone | Canon 80d DSLR camera