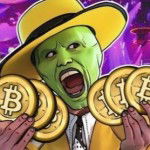 Listening to music has truly evolved from back then when listening was done through the use of the Phonograph, to tapes and casettes, to Music streaming platforms which we have in plentiful today. It sure is no surprise that a phenomenon such as Music which is able to scale beyond gender and whatever differences has developed this much.
Just like anything else on Earth though, the phase we are currently in needs reworking as a lot of things are not right. There is a highly unequal distribution for artists, they regularly get exploited for their craft, and this flaw truly has led to the demise and falling off the track for a lot of young and budding artists.
Just like many predict that Digital and Crypto currencies will someday in the near future replace Fiat as we have it today, I would also hazard to say that Blockchain based Music streaming platforms will one day surpass the centralized guys who are the weapons used in carrying out this exploitation on the artists. Quite a couple I have been privileged to use, and they do have the right visions.
While I won't kid myself to believe this dream will happen anytime soon, as the centralized guys have the financial backing and wherewithal, I truly believe that with their ideals remaining as pure and focused on change and revolution as it is, the Blockchain based platforms will at some point surpass them.
One I'm particularly excited for and looking forward to seeing them do big things has to be Emanate Music. Truly beautiful technology that puts the artist first, and pays them their due, unlike the centralized guys where they are exploited. Recently read a tweet of artist Rac, who said he has used SoundCloud for over 10 years and hadn't earned a dime from it, that's just plain wrong for all the millions of users he had brought to them, millions of streaming time he had garnered.
A product like Emanate seeks to change that, and on Emanate, the artists gets paid for every 6 seconds of their Music streamed. It truly is one project I believe in, I am an EMT bag holder, and I think their tokens are heavily undervalued for what they offer. If we are indeed in a bull run, then I think pretty soon Emanate will also go into it's Bull run, and I would love that for the project. This is definitely a good time to get into Emanate.
To sign up and begin to earn from your creative work either as an artiste or say a producer or even composer or to begin to listen to beautiful Music and reward the artists go sign up on their website by clicking this link;
If you have any questions or anything you need clarification on, don't hesitate to join their Discord group and ask your questions, a Rep will be sure to reply you as soon as possible;