How to get BCH from weird-name-coins using CCTip wallet.
Some of you might be newcomers to this cryptoworld like me. And as newcomers we usually try to get as much crypto as possible, most of which comes from twitter RT airdrops, giveaways, gifts, you name it.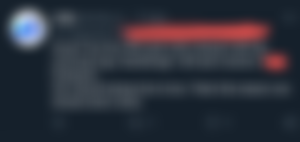 This is what a common CCTip giveaway looks like
Now that we are more knowing of the real cryptos we found out that most of those prizes and gifts have are worthless. (Who will give away BTC and BCH for free??) And this alt-coins are, most of the time, given by a bot called CCTip.io, said bot has a proprietary wallet which is web based and an Android App (I'm not sure about iPhone)
First thing you'll have to do is to send a PM to CCtip bot twitter account. It's the account that posts the giveaway (1) click/tap the bird logo and once you are in the profile you can send a PM via the envelope icon next to it's name.
The first message you'll send is 'balance' so you'll receive a message with your total balance for every coin you have. Then you can send 'withdrawal' and you'll get a link to CCtip web wallet and you'll see 4 different logins, Discord, Telegram, Reddit and Twitter. You guessed right, you'll have to click the twitter one and give permission via Twitter app (or web), once inside you'll need to find the app link for your operative system or follow THIS LINK
Once are all set and you linked your twitter account you will see your assets (in 'assets' tab) you may grab a paper and pencil and write the names of those coins, we won't need the amounts but you can write them down as well.
Go back to the main screen and it could look like this. -At this time the app is getting an update so it may change over time.- we need to enter the CCTip Swap section, so tap that first blue icon.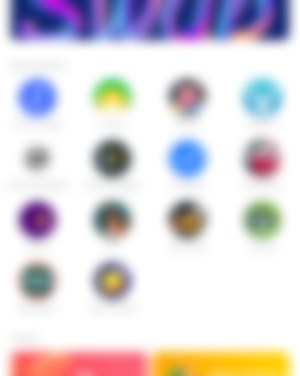 You'll be redirected to CCtipSwap and you'll see something like this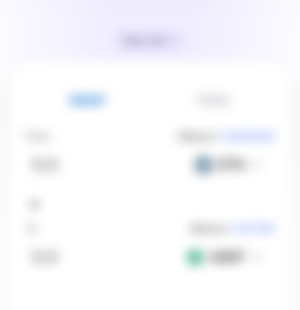 Here you have to go to the pairings section by tapping the little text that says 'pairs: 821' (this number CAN and WILL change as new pairings appear and old pairings disappear so it's expected to be something else) and you'll get to the main most important part of this post.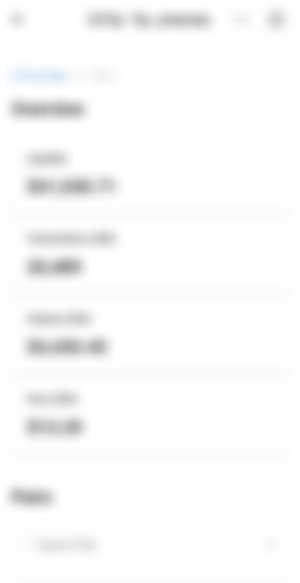 As you may notice, there's a search pair section at the bottom. If you are applied and did what I told you, you should have a piece of paper with your assets written down.
Now you have to type the name of those weir coins into the search bar but don't press search just pay attention to the pop-up list with your coin pairing. It will look something like this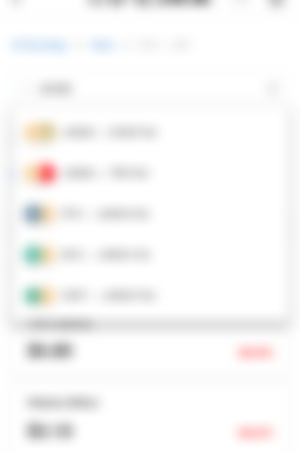 As you may notice JANDA pairs with ETH, TRX, USDT, BCH and DOGE. Not every coin will be paired with this ones so this is when pen and paper are useful again. Write down your coins pairings. (You can look all your pairings at one time so you don't have to come to this screen for every one you have)
Now go back to the main screen with arrow in the upper right corner of the pairings screen and you should be back in the main screen (Image 3)
Not yet, but almost there.
Now you press the upper name (most likely to be ETH as it's the default screen) and look your coin (JANDA in my case) and in the lower coin you'll select one of the different coins that pairs with yours.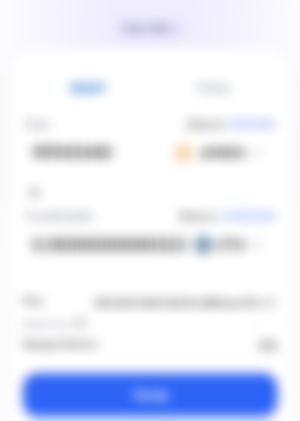 Now you just press SWAP and that's it. You just turned $0 to 0.00000000000323 ETH.
I KNOW IT IS ALMOST NOTHING. DON'T YELL AT ME. 🤣
But we just turned nothing into something. And believe me, those ETH add up quickly.
I've found out that most every coin can be swapped for ETH, and the ones that can't you can swap those for DOGE or TRX. And those can be swapped to ETH. Then you swap ETH for BCH or any coin you like. (As a side story. One day I had 0.0000000000000012 eth traded that amount for 5 shopping.io-SPI- then the SPI's price spiked and I trade that to 0.02 bch so I ended winning some cent more)
Well, this is all I have for now. I hope it's clear enough and I'll be responding to any questions you may have.
Thanks for reading.