Actor Sperchia. He has cooked three dishes for colorful food. He loves to cook with less oil and spices. Sperchia said about cooking and herself
'It feels very good to eat salt. So when I go to cook, I give her a green chilli. 'Sperchia laughed.
Actor Sperchia. I was talking to him at Sperchia's house in Niketan, Dhaka. Then Sperchia was tidying up the tidy house.
As his mother is an employee, he started cooking at an early age. 'Mom would make breakfast in the morning, I would cook for myself at school in the afternoon, and I would help my mother cook a little at night,' that's how Spurs learned to cook and grow. 'I miss my childhood very much nowadays. Sometimes I go back to my time with my family, 'said Sperchia.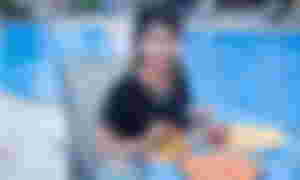 Although the beginning was due to the situation, but cooking is now his hobby. Sperchia experimented with different types of cooking. He also likes to go to restaurants and eat. When the time comes, go to different restaurants in the capital. If you can catch a recipe for a meal, you can return home and make it yourself.
Experiment with different types of cooking
Sperchia used to cook for herself and her mother. After marriage, make food for your husband and yourself. He has been seen in the family since childhood to give priority to the health aspect in cooking. So he cooked food with less oil and spices. However, the salt remains a little.
"I miss my mother's cooking," he said. I don't think I can cook pulses like my mother no matter how hard I try. '
There are interesting facts about cooking in the possession of Spurs. He heard such an incident. Saying, 'A girlfriend can't eat eggplant. Once I invited him and cooked eggplant and shrimp curry and fed him. But I did not tell him anything while eating. At the end of the meal she was very appreciative of the cooking. He could not catch the eggplant that was with the shrimp. Later, he was surprised to learn that eggplant can be cooked with so much fun. '
Experiment with different types of cooking
Sperchia was married late last year. Husband Rafsan Ahsan. 'Rafsan loves my hand cooking. Even if occasionally food is brought to the house from outside, he says, you bring it a little, 'said Sperchia.
Sperchia has not yet had the opportunity to cook at her father-in-law's house. But this time you will be with them on the holy Eid-ul-Azha. And of course cook a lot. In some years, the whole day of Eid is spent shooting. Don't get a chance to cook on Eid and other festivals. If you are at home for a festival, Sperchia cooks pizza or chicken.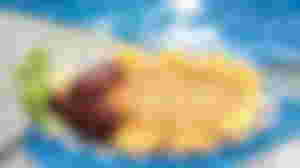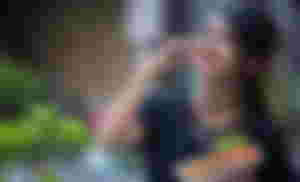 Fried Rice:
Fried Rice
Materials
1 cup of rice, 2 cups of peas, 2 cups of cauliflower, 2 tablespoons of soy sauce, 2 teaspoons of salt, half a cup of minced chicken, 3 tablespoons of chopped onion, 4-5 tablespoons of green chillies, 2 cups of raw papaya , 2 cups of barbati cut into cubes, 2 cups of carrots cut into cubes, 2 cups of potatoes cut into cubes, 1 teaspoon of tasty salt, half a cup of shrimp minced meat, 1 teaspoon of white pepper powder, 8 tablespoons of soybean oil, 1 tablespoon of garlic Tablespoon and 1 tablespoon of sesame oil.
Method
Boil rice and vegetables at 100 degrees for 7 minutes without lid. Boil vegetables, meat and shrimp separately. Now heat oil in a pot for 1 minute. Now cover all the ingredients together and cook for 100 minutes at 100 percent temperature. Now serve with Honey Garlic Chicken.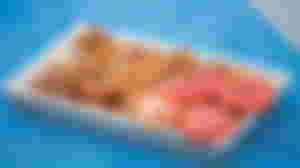 Honey Garlic Chicken:
Honey Garlic Chicken
Materials
Two pieces of breast meat without chicken bones, 1 tablespoon of garlic, a little garlic powder, 4-5 teaspoons of butter, half a cup of chicken stock, 3 teaspoons of honey, half a teaspoon of soy sauce, a little black pepper and salt to taste.
Method
Mix chicken, garlic, black pepper powder and salt well in a bowl. Now fry the chicken in a pan with butter. Now take the chicken stock in another pan and stir in the garlic, honey and soy sauce. After a while, put the fried chickens in it. Stir and cook for 10 minutes. When it thickens, take it out of the oven and serve hot. Great delicious Honey Garlic Chicken.
Pizza: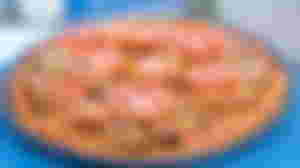 Pizza
Materials
For the dough: 1-2 cups of flour, 2 teaspoons of yeast, 1 egg, 1-2 cups of liquid milk, 2 teaspoons of sugar, a little salt and 2 teaspoons of oil.
For pizza topping: 1 cup chopped chicken without bones, 2 teaspoons of soy sauce, a little black pepper, 1 cup of crushed onion, 5 cups of chilli powder, 1 cup of milk, 3 teaspoons of cornflower, 1.5 cups of oil, 3-4 teaspoons of mayonnaise -Spoon, 4 teaspoons of tomato sauce, 1-2 cups of mozzarella cheesecake and 2 teaspoons of ginger, cumin and garlic.
Method
Soak yeast and sugar in light hot milk for 10-15 minutes. Mix flour and salt together to make yeast with milk and eggs. There will be soft yeast. Apply oil on your hands and put it in a yeast container and keep it in a warm place for 2 hours. Now fry the onion and raw chilli in oil in a pan. When half fried, add meat. Sprinkle with soy sauce, a little salt, black pepper powder, ginger, garlic and cumin. When it becomes meat, mix cornflower in milk and add it to the meat. Take it down when it is thick.
Now sprinkle a little flour in the dough and shape the pizza in the middle with your hands. Brush the bread with light oil in a frying pan or pan. Bake on a low flame with the topping on the side. In this way two sides have to be baked.
Now brush with tomato sauce on the side of the topping. Put mayonnaise on it. Now add chicken and spread cheese on it. And a little tomato sauce a day. Now cover the pan with pizza and cook on low heat for 10 minutes. When the cheese is melted, lower it and serve the hot pizza with mayonnaise and tomato sauce.
Chicken mushrooms
Materials
One can of button mushrooms, 4 pieces of chicken (meat only), 100 grams of butter, a few pieces of garlic (crushed), parsley or celery leaves, red paper, 2 tablespoons of vinegar and salt.
Method
In a frying pan, fry the garlic cloves red with butter. Then stir in the mushrooms and chicken and add all the remaining ingredients.