Nowadays there are many very safe storage services, some examples are AMAZON, ONEDRIVE and GOGLEDRIVE. Our goal for the coming months is to create a new storage method using blockchain.
Where it will be possible through your wallet (be it on the PC or cell phone) to store your files whether they are photos, video, documents using our blockchain bringing another layer of security in addition to those already on the market.
All this service will be free, but like any service it will have its limitations, requiring an upgrade.
How will this upgrade be? Basically using only BDCASH, all without leaving your PC or mobile wallet.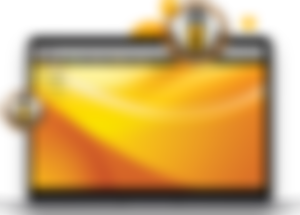 Cloud Storage is an online file storage model that allows you to keep your data in sync with all your devices, such as tablets, smartphones, notebooks and desktops. Essentially the data is stored on a secure server and any changes made on any of your devices are propagated to the others synchronized on that server (as long as they are connected to the internet). Despite being a very popular one today, the concept of Cloud Storage has existed for more than 50 years, however due to the technological restrictions of the time, such as the low processing power and the lack of broadband connections made its popularization unfeasible. Currently large companies such as Dropbox, Google and Microsoft offer free Cloud Storage services, however the disk space offered is very small, around 5GB which can even serve to supply your personal use, however in corporations the amount of information to be stored is much bigger and in this case the ideal is to hire a company specialized in Cloud services like Amazon, Mandic and others. The service works thanks to APIs (Application Programming Interfaces) in the form of REST (Representative State Transfer) which are fundamentals of access to software developed or based on the Web, such as software as service. Another protocol that is also commonly used is the SOAP (Simple Object Access Protocol), a protocol designed to circulate structured information between distributed and decentralized platforms. Although its operation and implementation are extremely simple, the technology presents a high degree of complexity. Its operation is divided into four categories, each meeting the user's needs. Check out some of these ramifications.
Nowadays there are many very safe storage services, some examples are AMAZON, ONEDRIVE and GOGLEDRIVE. Our goal for the coming months is to create a new storage method using blockchain. Where it will be possible through your wallet (be it on the PC or cell phone) to store your files whether they are photos, video, documents using our blockchain bringing another layer of security in addition to those already on the market. All this service will be free, but like any service it will have its limitations, requiring an upgrade. How will this upgrade be? Basically using only BDCASH, all without leaving your PC or mobile wallet. Each user will have a limited space for free (This space will be announced in the next update of this white paper). Photos, videos, text files, or any file you wish can be stored, respecting the space of your driver. When uploaded it will generate a unique hash that will be stored in your wallet, it can be used to download the file using our web or Wallet platform (PC or MOBILE).

More info see in WhitePaper BDCASH