BigdataCash – Your files on the blockchain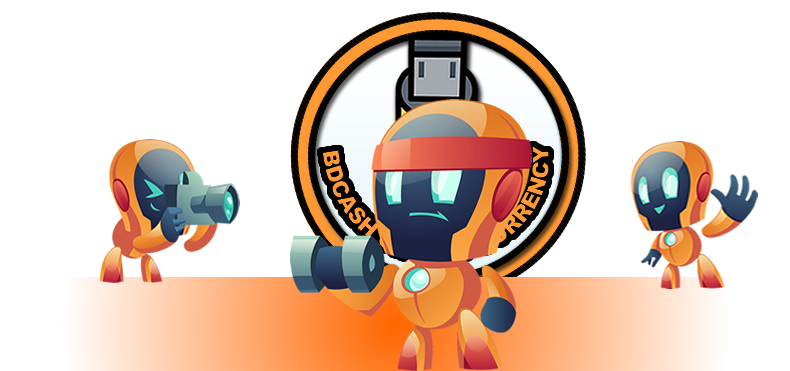 Yes, BDCash is an other prove of stake blockchain/coin that also is fairly new on the market with below 20,000 blocks at the time of writing this post. BDCash want to create something like google drive, but hosted on the blockchain so your files will be uploaded to the blockchain instead of a cloud server through your wallet no matter if its on PC or your phone you got the wallet.
For you to start staking this coin you will have to have min 100 coins in your wallet. It will take around 4 hours for your coins to mature for staking so dont worry if it doesn't stake right away.
Right now is the wallet for Windows, Linux and Web wallet with a plan to publish a android wallet in the near future. BDCash is a fast blockchain with 60 seconds and only 3 confirmations needed before you will see your coins in your wallet/exchange.
BDCash is running on scrypt with a low supply of 15 million coins and only a 1 BDCash per block with a pre-mine of 6,6% with a very estimated fee of 0.0001 BDCash per transaction.
You can earn free BDCash using their dice game that you can find here https://wallet.bigdatacash.online/game/dice/
You can claim a free amount of BDCash on the dice page so you can start to grow your funds using the dice to you reach a min of 0.5 BDCash before you can take them out.
Right now you can get BDCash for around $0.18 per coin at the time of writing with a good growth. The price of BDCash seems to be swinging a lot but still stay at a high price still.
BDCash is a prove of stake only so there will be no master nodes so your only way to is with wallet so get stacking and staking the coin tho you can host nodes soon.
You will on a later stage be able to "invest" your coin in a form of replacement of master nodes and you can read more of that on the front of the web wallet home page. Same with using BDCash to pay for services like web hosting, Node hosting and VPS hosting and that will also be on a later stage.
If you want to support the developers you can buy BDCash directly through the wallet platform at the latest price, all the money paid in BTC will go to the developers if you choose to do it like that instead of an exchange.
Credits: https://secryptzia.xyz/bigdatacash-your-files-on-the-blockchain/